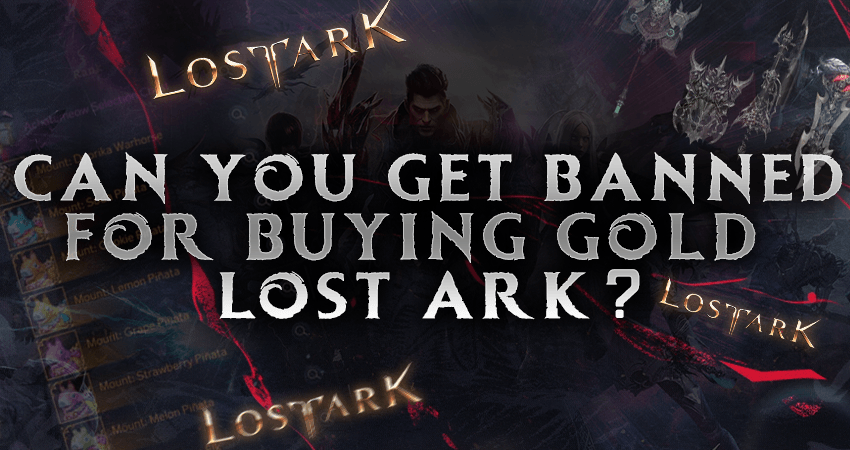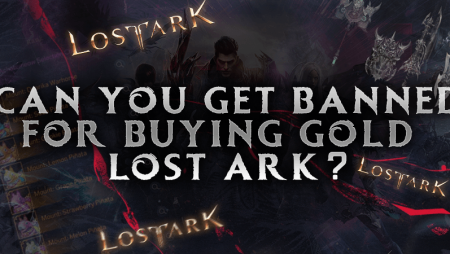 If you have been playing Lost Ark for a while, you probably love the idea of being able to buy Lost Ark gold with real money. You might be wondering if you will get banned because of it. Not to worry. Here we will be exploring precisely that in great detail.
Is Buying Lost Ark Gold Allowed?
When you buy Lost Ark gold or any other in-game item of Lost Ark with real cash, then it is called Real World Trading or RWT. In short, it means using real-world items to trade in-game items.
When it comes to rules for RWT trading and what the stance of the developers for most games is, it is strictly prohibited. Most games, if not almost all of them, do not allow players to take part in Real World Trading of any kind.
What Happens If You Are Caught Buying Gold In Lost Ark?
There are two things that the developers will do if they find out that you took part in RWT. Firstly, they can ban you temporarily. This is a form of punishment and warning for the future. You might get banned for several days, maybe even weeks.
The other thing that the developers can do is permanently ban you. Yup, that's right, if you get caught buying in-game currency for Lost Ark with real cash, there is a chance that the developers ban you for good.
There are several ways that the developers use to identify whether you are taking part in RWT or not. For example, they might look at your chat or maybe look for suspicious trades that you make with other people.
Do People Get Banned For Buying Lost Ark Gold?
In short, yes, people do get banned for buying Lost Ark gold. There are several reports of people getting banned after buying some in-game item or some gold for real cash. Some people get lucky and only get banned for a few days. While other unlucky people get banned forever.
However, the number of people getting banned for buying Lost Ark gold is not a lot. What you would be surprised to hear is that tons of people buy Lost Ark gold every day. Despite that, there are only a handful of people getting banned for RWT.
How To Buy Lost Ark Gold Without Getting Banned?
If soo many people buy Lost Ark gold all the time, why aren't a lot of them getting banned? The thing is, people only get banned if they don't know what they are doing.
Most of the cases of people getting banned for RWT in Lost Ark are because they made a trade with a random person they just met in-game or at a Facebook group that can be involved in illegal activities. If you take part in RWT like that, you will get banned.
People don't get banned even after buying tons of Lost Ark gold because they buy gold from reputable platforms that have several years of experience in selling in-game currencies for a ton of different games. If you buy your Lost Ark gold from a reputable platform, then the chances of you getting banned are going to be very low.
Conclusion
The short answer is yes, you can get banned for buying Lost Ark gold. However, there are people that buy Lost Ark gold regularly and do not get banned. It is because they use reputable platforms for that. But even if you are at a reputable platform, there is a chance that you can get banned so you must take the risks into account before buying Lost Ark gold.