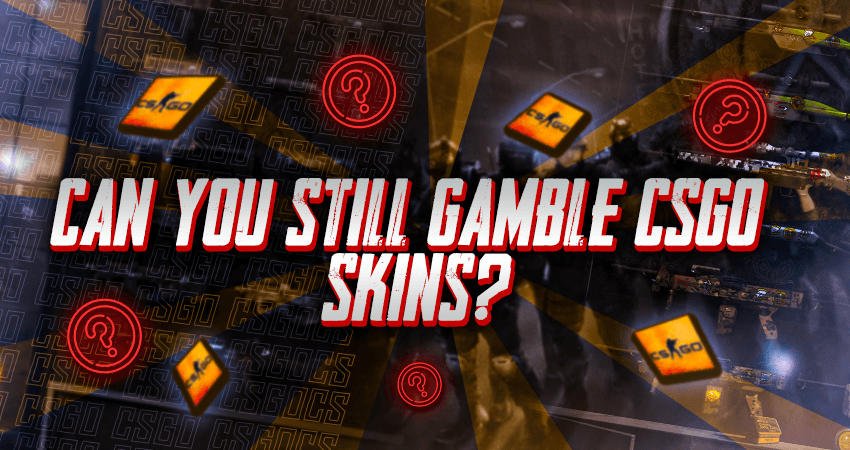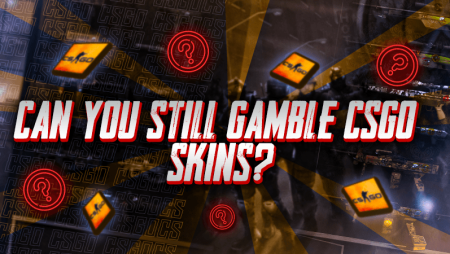 CSGO skin gambling has been quite popular within the CSGO scene for years. A big chunk of the CSGO community engages in CSGO skin gambling regularly, with many content creators creating videos on YouTube as well. With the launch of CS2, many players wondered if they could still gamble their CSGO skins on some gambling games they like. If that's on your mind, you are in the right place. Here is our complete guide on whether you can still gamble CSGO skins.
Key Takeaways
CSGO skin gambling remains a popular activity within the Counter-Strike community, with numerous gambling websites offering various options for players to gamble their CSGO skins.
Valve, the developer and publisher of CSGO, has taken a stance against skin gambling and has implemented measures to combat it. Participating in skin gambling can lead to consequences, including being banned from CSGO.
While skin gambling websites still exist, players should be aware that engaging in these activities goes against Valve's policies and can have serious repercussions. It is important to prioritize responsible gaming and adhere to the terms of service set by the game developer.
The future of CSGO skin gambling is uncertain, as Valve's actions against it indicate a desire to protect the community and maintain the integrity of the game. Further updates from Valve may provide more clarity on the matter.
Players should exercise caution and consider the risks associated with skin gambling. It's advisable to wait for official information and updates from Valve regarding their policies and any potential changes to the skin gambling scene in CSGO.
Can I Still Gamble CSGO Skins?
The short answer is yes, you can still gamble CSGO skins. With the launch of CS2, many gamers have started to wonder whether they still will be able to play all their favorite gambling games. Since CSGO skin gambling has been a big part of the CSGO community, not being able to engage in those activities would be a massive bummer for a large portion of CSGO players.
From what we have observed in the CSGO skin gambling community, we can clearly see that CSGO skin gambling websites are up and running, with many gamers playing exciting gambling games and betting their skins from their CSGO inventory. From this, one might conclude that CSGO skin gambling will remain a big part of the overall Counter-Strike community.
Valve's New Policy Against Skin Gambling
CSGO skin gambling has always been a massive part of the Counter-Strike community. However, this side of Counter-Strike has always faced its fair share of scrutiny. While gambling itself can be perfectly enjoyable and harmless if done responsibly, it can sometimes get out of hand.
It seems that the developer and publisher of CSGO, Valve, has decided to take a stance against CSGO skin gambling. In one of the most recent Steam updates, the patch notes included a section that considered gambling as a prohibited activity.
According to this new update, all players caught participating in CSGO skin gambling will get banned from CSGO. However, there is no information on CSGO skin gambling from Valve besides that.
As for how this new update will get implemented in detecting players who gamble their CSGO skins, we can only speculate about that. Maybe Valve will use players' IPs connected with third-party gambling sites. We will have to wait for further updates on this from Valve to be 100% sure.
What Does All This Mean for The Counter-Strike Skin Gambling Community
By now, you might be wondering what all this means for you. Can you still gamble CSGO skins or not? As we have already mentioned, CSGO skin gambling remains a big part of the Counter-Strike community, with hundreds of CSGO skin gambling websites providing multiple gambling options.
However, things are not 100% clear. While Valve has stated that gambling is prohibited, CSGO itself has multiple elements related to gambling. For example, the popular CSGO case opening system allows players to spend money and risk it for a chance to win valuable weapon skins, with a high probability of getting something that isn't even worth the amount used to open the case.
Another thing worth mentioning is that one of the sponsors of the Paris Major for CSGO was a gambling site. Also, spectators at CSGO events are allowed to participate in Pick'Ems, another form of gambling or betting. It's difficult to say with 100% certainty about what will happen to the CSGO skin gambling scene. Unfortunately, we will just have to wait until Valve reveals more clarity about this.
Conclusion
CSGO skin gambling still exists. There are many CSGO skin gambling websites you can sign up for right now and start playing gambling games through your CSGO weapon skins. However, Valve has started to take action against it, which may result in people leaving the CSGO skin gambling scene. Unfortunately, only time will tell what actually happens.
FAQ
Is CSGO skin gambling still possible?
Yes, CSGO skin gambling is still possible, with numerous websites offering gambling options using CSGO skins.
What actions has Valve taken against skin gambling?
Valve has taken a firm stance against skin gambling and has issued cease and desist letters to websites involved in such activities. Players caught participating in skin gambling may face consequences, including CSGO bans.
Are there any risks associated with CSGO skin gambling?
Engaging in CSGO skin gambling poses risks such as potential fraudulent activity, underage gambling, and the risk of developing gambling addiction. It is essential to understand and consider these risks before participating.
Can I still open CSGO cases without violating Valve's policies?
While CSGO cases involve an element of chance similar to gambling, opening cases is considered a legitimate feature within the game. However, players should be cautious and responsible when spending money on case openings.
Will the CSGO skin gambling scene continue to exist?
The future of the CSGO skin gambling scene remains uncertain. Valve's actions against skin gambling and their efforts to protect the community indicate potential changes. It is advisable to await further updates from Valve for more clarity on the matter.