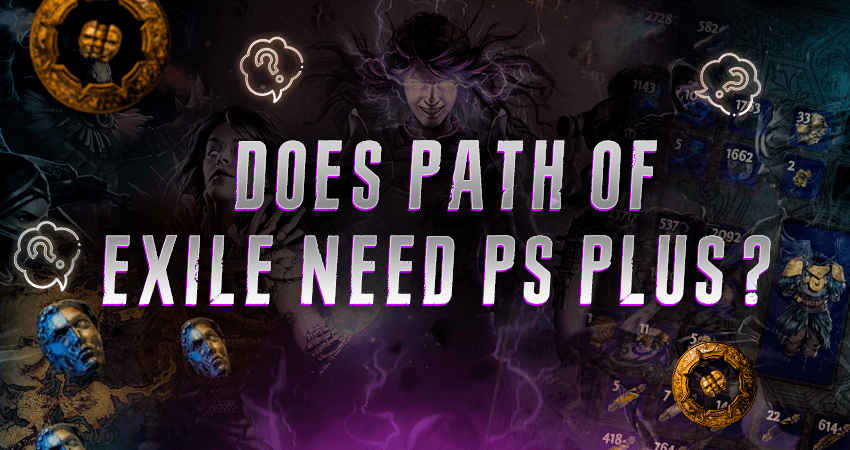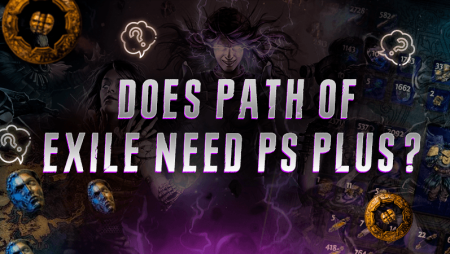 Path of Exile is one of the best action role-playing video games out there. Path of Exile is also super popular, with a ton of players tuning in to play the game every day. The best part is that the game is also available on the PlayStation 4. However, do PlayStation players need to get PS Plus to play the game? Here is our take on precisely that.
What Is PS Plus?
First of all, let's dive a bit deeper into what PS Plus actually is. PS Plus or PlayStation Plus is a monthly subscription service offered on the PlayStation 4 and PlayStation 5 that allows players to play online multiplayer video games.
If you want to play a particular video game with your friends online or with random people in the multiplayer game modes, you need to get a PS Plus Subscription. If you don't get the PS Plus subscription, you will only be able to play the single-player modes for video games.
Do You Need PS Plus To Play Path of Exile On A PlayStation?
Since PS Plus is something that is required if anyone wants to play online multiplayer with other players, one would assume that it would also be required to play Path of Exile. Path of Exile is essentially a multiplayer game, which means that a player would be required to get a PS Plus subscription if they want the complete multiplayer experience that PoE offers.
However, this is one of the most common misconceptions that gamers have. The thing is, a PS Plus subscription is only required for a certain list of video games, which includes mostly paid titles. As we already know, Path of Exile is not a paid title. Instead, it is completely free to play.
Online access is not locked behind the PS Plus subscription for a ton of free-to-play video games because it defeats the entire purpose of a free-to-play model. There are a ton of free-to-play games that you can play online without getting a PS Plus subscription. Fortunately, it also includes Path of Exile.
Should You Get PS Plus?
PS Plus is not just limited to one service. It not only provides users access to multiplayer, but PS Plus users also get to enjoy some free video games every month. It means that you can get at least 12 video games every year, which are yours to keep, and you can play them whenever you like.
All the stuff that a PS Plus subscription provides makes it quite attractive. However, as we have already mentioned, you do not need to buy a PS Plus subscription to play multiplayer in Path of Exile. Path of Exile is a completely free-to-play video game and is not included in the list of video games that require PS Plus.
For this reason, getting a PS Plus subscription is a decision you must make based on your personal preference. If you simply want to enjoy Path of Exile without worrying about other video games, then you don't need to get PS Plus. However, if you like the idea of getting a free game every month and you also want to play paid multiplayer video games like Call of Duty, then you should definitely consider getting a PS Plus subscription.
Conclusion
In short, no, you don't need PS Plus to play Path of Exile on a PlayStation. PS Plus is only required for paid video games. Path of Exile is a free-to-play game. The PS Plus subscription does not apply to free video games.