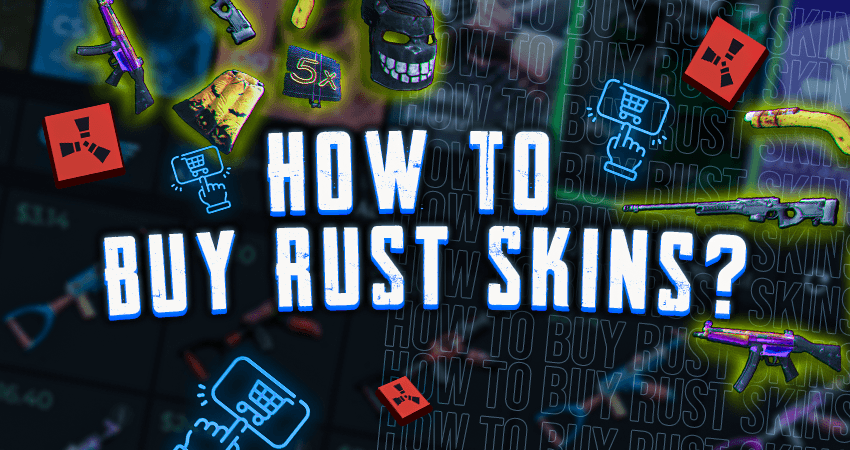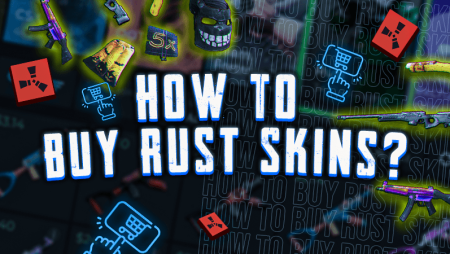 In-game cosmetic items have allowed us gamers to express ourselves in online video games. This is why skins and other in-game cosmetic items have become so popular. With the large popularity of the game Rust, Rust skins have also received some of that popularity. Here we will be looking at places where you can buy some Rust skins.
In-Game Item Store
If you are looking for a place to buy some Rust skins from, then there is nothing simpler and easier than buying them directly from the in-game "Item Store". Here you can choose from several different available skins and buy them with cash.
While using the in-game item store, one thing that you should keep in mind is that the store will be getting a new set of skins every week, and the ones available now will be gone.
Steam Community Market
The Steam Community Market is an online marketplace where people can sell and purchase digital items, like games and skins, which are supported with Steam. At the Steam community market, you can find tons of Rust skins listed for sale. The market decides the rate, and if you are ok with the selling price of a particular Rust skin, you can go ahead and just buy it.
Third-Party Marketplaces
With the growing popularity of Rust skins and other in-game items that are tradable through steam, a large number of third-party online marketplaces have been popping up on the internet. People come to these platforms to sell out all the items that they don't want. You can find tons of Rust skins listed for sale on these platforms. Some even have their own inventory of skins for buyers to choose from and buy. Pick the skin that you like and buy away.
Rust Skin Trading
One popular way that people get some Rust skins, or skins for any game for that matter, is Steam trading. With the help of Steam trading, you can trade in all the skins that you don't want in return for some skins that you like.
This is a great method for getting some great skins in return for the skins that you no longer need and are trying to get rid of. However, the problem arises when you try to find someone to trade with. Here are some of the most popular places where you can find people to trade Rust skins with.
Rust Trading Websites
One of the most common places where you can find people to trade Rust skins includes third-party Rust skin trading websites. Here people can come and place their trade offer and if you like an offer you can initiate the trade.
That being said, the most popular feature of these trading platforms is bot trading. This method allows you to trade your Rust skins with the ones available in the platform's inventory. Since a bot is used for this method, these trades take place faster than other trades.
Reddit
Reddit communities are amongst the most popular online communities, especially when it comes to online games like Rust. You can find tons of Reddit communities that are dedicated to discussions about Rust and the issues related to the game that people might be facing.
With a bit of searching around, you can easily find a potential trader with whom you can trade Rust skins. However, it should be kept in mind that trading with a person that you met on a Reddit community can be quite risky as there is little to no security in this way.
Facebook Groups
Not everyone uses Reddit. People in several parts of the world prefer Facebook. Hence, you can easily find tons of Facebook groups that are dedicated to trading Rust skins, or Steam trading in general. These groups also have trusted traders, which makes Facebook groups a bit more secure than Reddit communities. However, a potential risk is still present.
While it may seem tempting to jump headfirst in some of the third-party places for buying Rust skins, this is not a great idea. There have been several reports of people getting scammed on third-party places hence you should always make sure that you are at a trusted and reputable place.