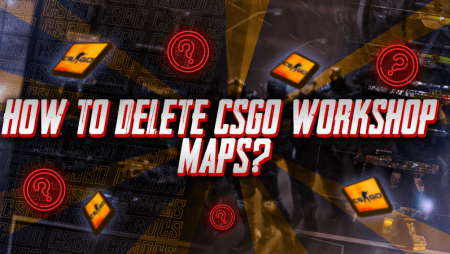 Are you bored with all the workshop maps you added in CSGO? If you don't want to play on those maps anymore, you can delete them. To help you with that, here is our complete guide on deleting workshop maps in CSGO.
Step-By-Step Guide on How to Delete CSGO Workshop Maps
To delete a workshop map, go to the "Workshop Items" section in Steam and unsubscribe. After that, you need to delete some files.
Here is a complete step-by-step guide on how to do that. 
Step 1:

Click on your account name in the upper right section of Steam and click on the "View my profile" option.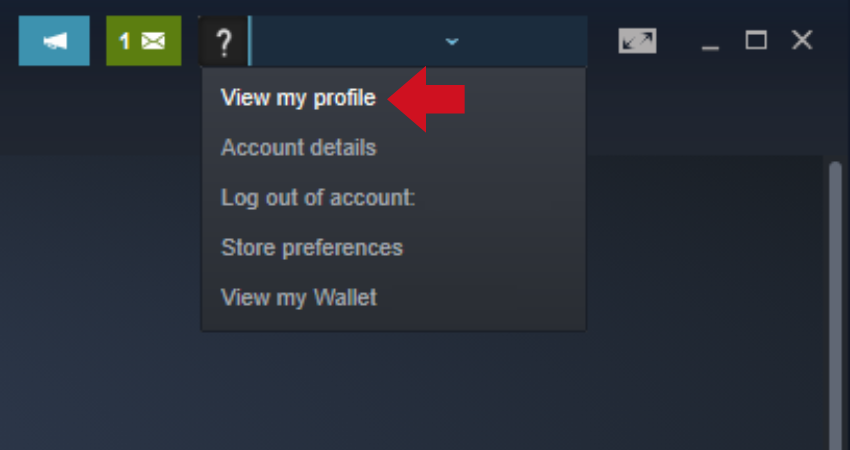 Step 2:

Click on the "Workshop Items" option.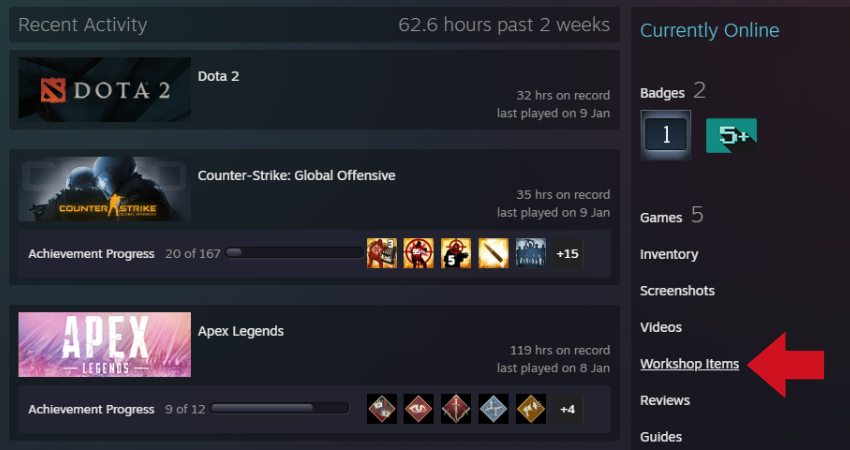 Step 3:

Click on the "Subscribed Items" option.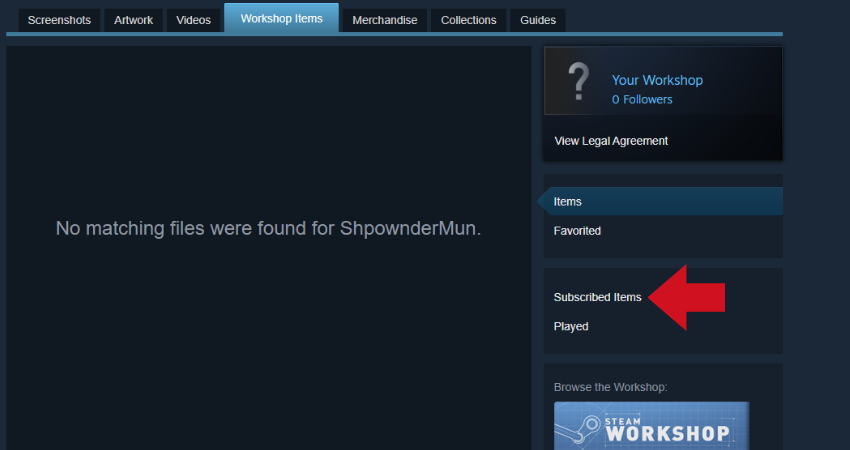 Step 4:

Click on the "Unsubscribe" option next to all the maps you want to remove.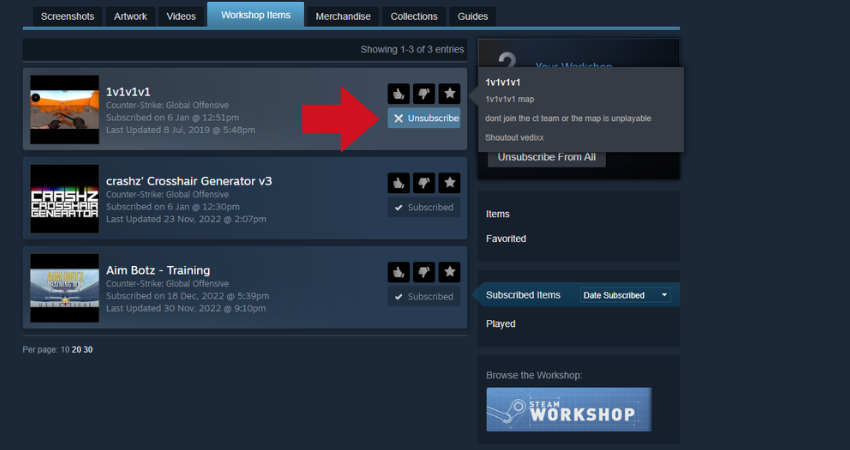 Step 5:

Open file explorer and open your Steam library.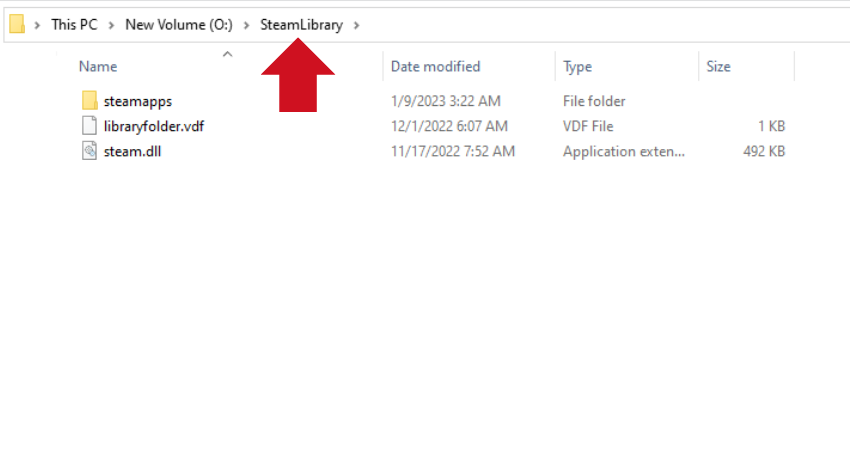 Step 6:

Go to steamapps > common > Counter-Strike Global Offensive > csgo > maps > workshop.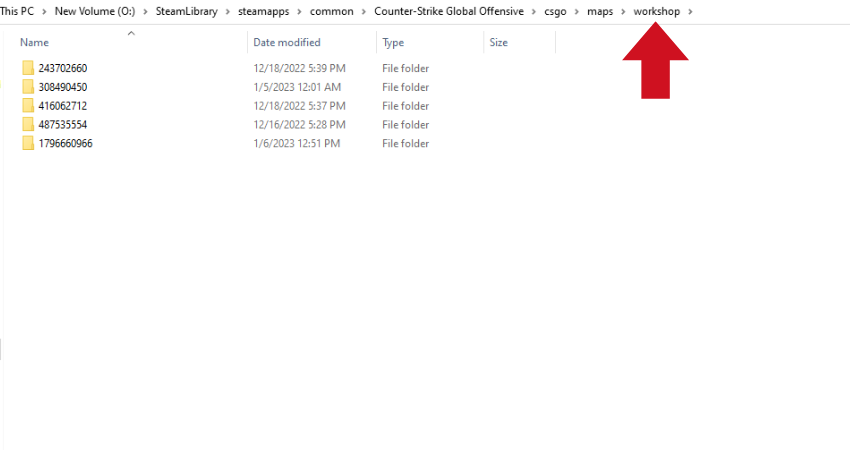 Step 7:

Once inside the "workshop" folder, you will see several folders with a stream of a number. Each of these folders represents the files of a workshop map. Open each one of them to figure out what map they are for.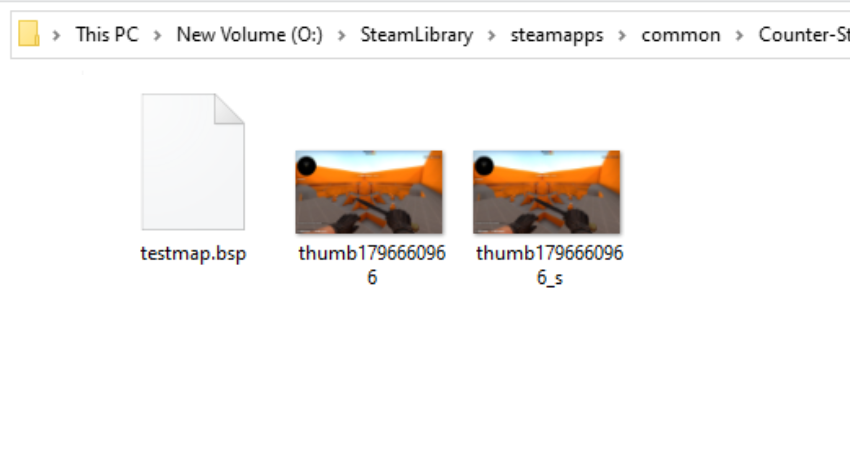 Step 9:

Once you have figured out which folder is for what map, delete that folder but remember the stream of numbers that the folder is named after.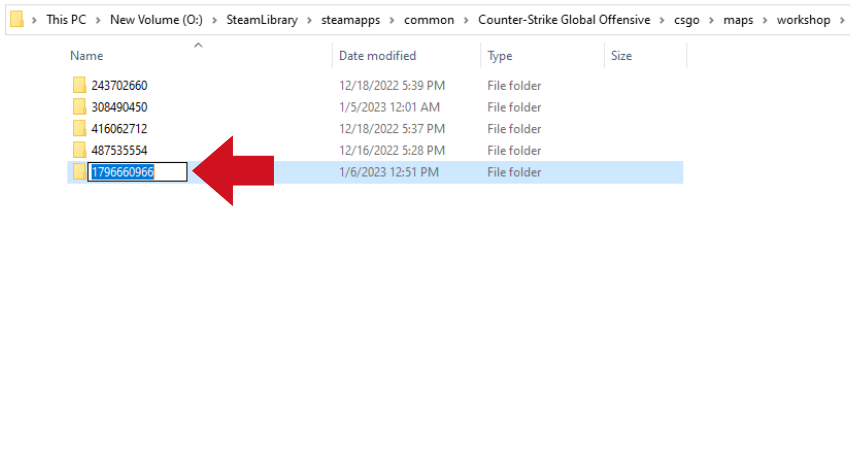 Step 10:

Go back to the maps folder and open the graphs folder and then the workshop folder.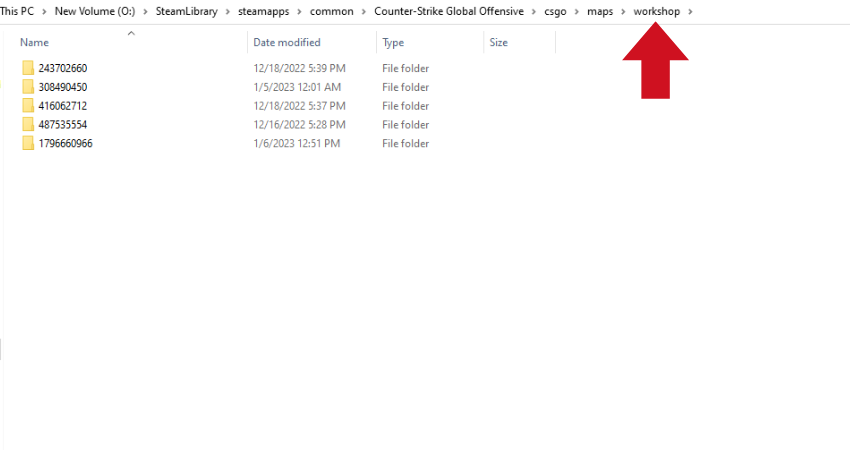 Step 11:

Select the folder with the same stream of numbers as the folder you just deleted, and delete it.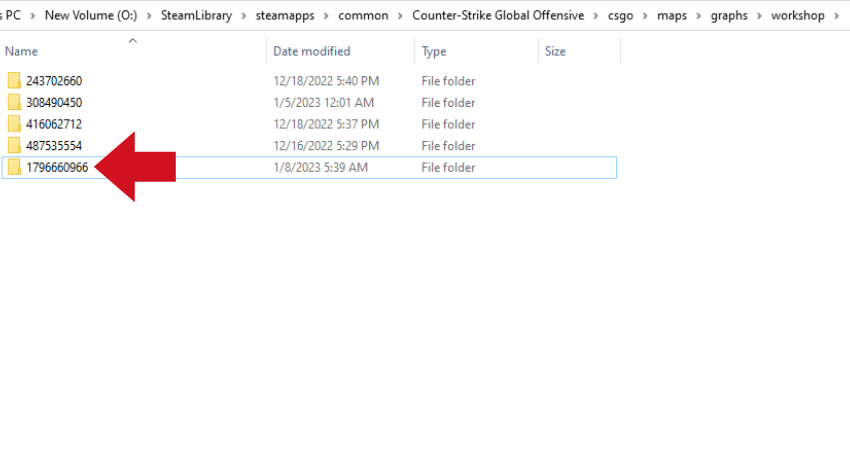 Conclusion
You don't need to keep all workshop maps forever. Better maps keep getting added to the CSGO workshop. Fortunately, you now know how to delete workshop maps you don't need.