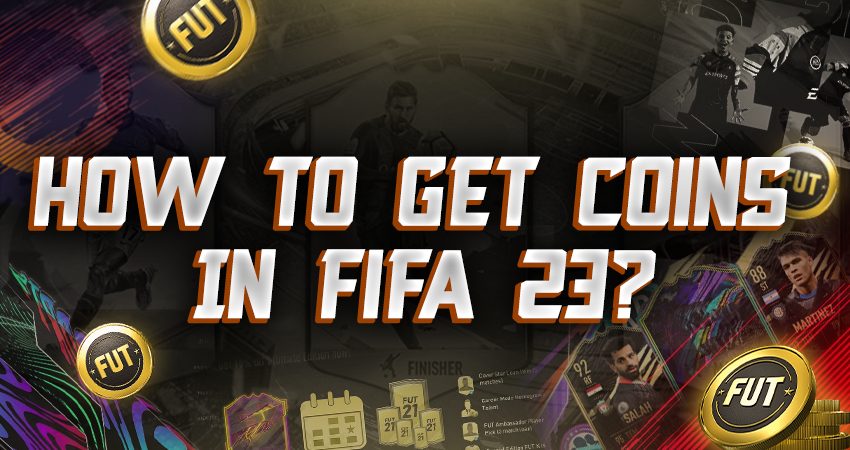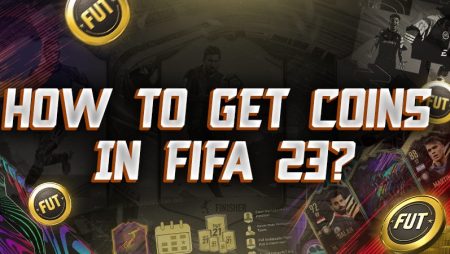 Coins in FIFA 23 are the primary currency required to buy almost all important in-game items. If you want to build the best club or open some packs, you will need lots of FIFA 23 coins. To help you with that, here are all of the most popular ways you can get FIFA 23 coins.
Farming For Coins In FIFA 23
One of the most popular ways that players get FIFA 23 coins is simply by playing the game. A lot of video games allow you to complete specific in-game challenges or tasks for a certain in-game currency or item. Doing this is called farming. Besides FIFA 23, there are tons of other games where you can farm for in-game currencies.
To farm for coins in FIFA 23, all you have to do is play FUT matches. If you like playing FIFA 23, then this is a great method for you because you will be doing what you enjoy. The best part about this method is that it is completely free. All players that have bought the game can farm for FIFA 23 coins. You can also complete some challenges and get even more coins.
One issue with this method is that it doesn't take long for people to get bored with it. You don't get a ton of coins for the time you spend, so eventually, you will stop using this method. However, this doesn't mean that you don't have to try this method. If you enjoy playing the game a lot, you might as well get some rewards for it.
Buying & Selling Items in Transfer Market
In FIFA 23, you can buy or sell items using coins in the Transfer Market. Sometimes, you can find items selling for way cheaper than what they are actually worth. You can buy these items and then sell them for a higher price. Even if you don't find insane deals, you can find items that you know you will be able to sell for a certain profit. Simply buy these items and sell them for more than what you paid for.
While this may seem like a viable strategy for getting FIFA 203 coins, you'd be surprised to learn how difficult it is when you actually start doing it. The thing is, you won't always come across deals where you will be able to make a profit.
Besides that, there is always a risk of buying an item and then not being able to sell it even for the amount you bought it for. However, if you can find some crazy deals at the Transfer Market, there is no need to hesitate in making the investment.
Buying Coins With Real Cash
One of the biggest problems with both methods explained above is that they don't instantly reward you with the exact coins you need for buying the item that you want. If you don't want to wait for your item to get sold for a profit, or spend several hours farming for coins, then the best method for you is to simply buy some coins for real cash.
When you buy coins with real cash, you get all the coins you need. Also, you can buy as many coins as you want. This method will save tons of your precious time.
While there are tons of benefits of buying coins with real cash, there is one major issue. There is a chance that you get scammed while buying FIFA 23 coins with cash, but it only happens on non-legitimate platforms. To avoid getting scammed, choose a platform from our list of the best places to buy FIFA 23 coins. We have carefully selected the top platforms to help you avoid all the scam sites.
Summary
There are three common methods you can use to buy FIFA 23 coins. However, one of them takes a long time before getting you a decent amount of coins, and the other one is relatively risky. The most time-efficient method is buying FIFA 23 coins with real cash.