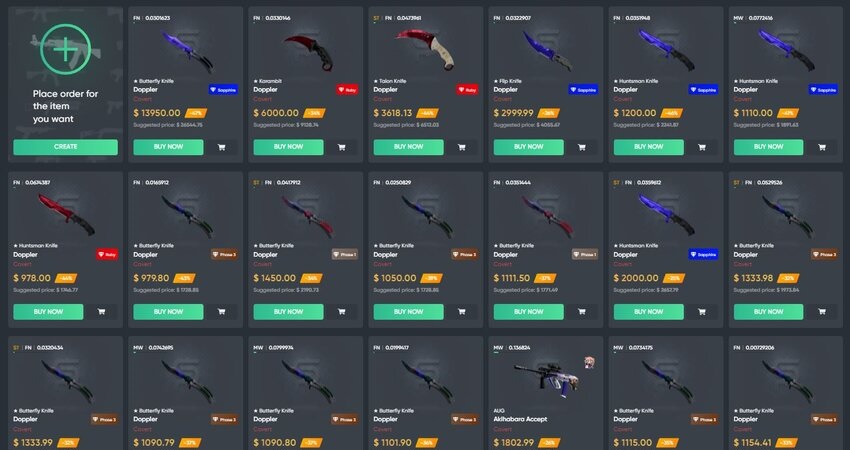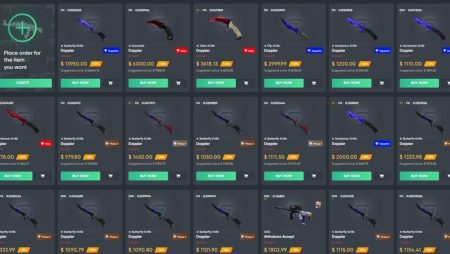 When it comes to acquiring CSGO skins, there were not many methods available outside of the in-game methods. However, with the growth of the popularity of CSGO and its skins, several third-party platforms have started to emerge that allow other ways to acquire CSGO skins. Here we will discuss some of the most popular methods through which you can get CSGO skins.
In-Game Drops
The most well-known and easiest method to get CSGO skins is the in-game drop system. After every match that you complete, there is a chance that you may receive a CSGO skin. While this method may not get you the rarest of skins, it is certainly the most enjoyable method as all you have to do is literally just play the match. So keep on playing, and you might just get one of the rarer skins.
In-Game Case Openings
CSGO cases are basically a kind of a "Wheel of Luck". As you open a case, you will definitely receive a skin as a reward. However, the skin that you receive will be a random one from the ones available for the case that you opened. Think of these skins as the prizes available on the "Wheel of Luck".
Just like the first method of getting CSGO skins, CSGO cases can be acquired from post-match drops. They can also be bought directly from the Steam community market. However, you will need to buy keys to open these cases that can be bought directly from the in-game store or the community market.
Several different types of cases exist like the Chroma Case, with each one having different types of skins available in them. To open a certain case you will need a certain key. For example, to open the Chroma Case you will need the Chroma Case Key.
Third-Party Case Openings
Several online platforms allow you to open cases other than the ones found in the game. Some of these platforms even allow you to make customized cases that include the skins that you like. Players tend to prefer these case-opening websites because most of them have cases with have far better odds when compared to the ones available in the game.
Steam Community Market
If you don't want a luck-based method for getting CSGO skins you can always buy them directly from the Steam community market. This is basically a marketplace where players sell and purchase CSGO skins. Most people prefer this method because they actually know exactly what skin they are getting rather than basing it on pure chance. This also allows players to acquire some of the rarest skins but only after paying a hefty amount of course.
Third-Party Online Marketplaces
You don't necessarily have to rely only on the Steam community market. Just like for case openings, there are tons of marketplaces available on the internet. They allow you to directly purchase a particular skin or buy it from other players that have listed their skins for sale on the marketplace. Third-party online marketplaces can sometimes have some of the rarest CSGO skins that can't be found on the Steam community market.
Skin Trading
Skin trading allows you to trade your skins for skins that some other player has. To make a trade you must first create a trade offer, which includes the skins that you want to get rid of and the skins that you want. You send this trade offer to players that have the skins that you want and if they accept it the trade will take place. They will get your skins and you will get theirs.
Third-Party Skin Trading Platforms
You can also use third-party skin trading platforms to make trades. These online CSGO skin trading platforms allow you to trade with bots, which makes the whole process very fast. The bot trading method is preferred by most players as they don't have to find other players who are willing to accept their trade offers. However, you can also make trades with other people who have listed their trade offers on these trading platforms.
Free CSGO Skins
Several online platforms allow players to get a CSGO skin for free. Technically it is not free because you have to complete some tasks to acquire the free skins, but these tasks are fairly simple, like watching a few videos or staying AFK in game lobbies.
These are by far the most popular methods for getting CSGO skins. Players generally gravitate towards third-party platforms as they offer much better services and much better odds. But if you need one that is perfect for you, then you will need to take your preferences into account and try some methods for yourself.