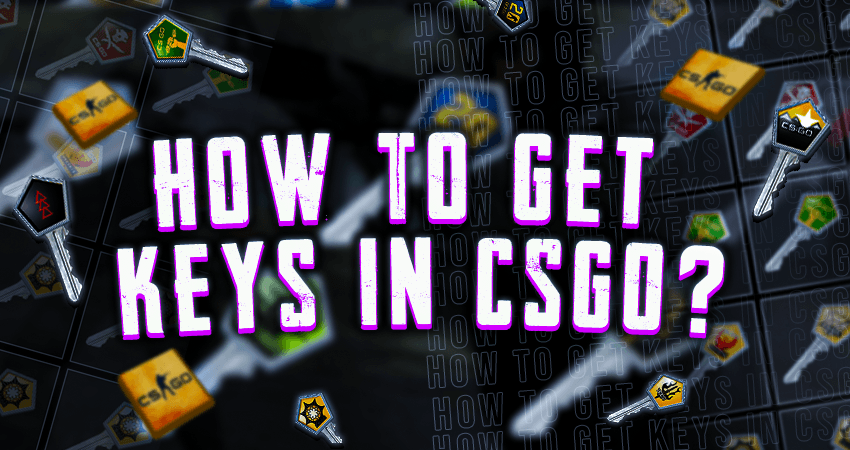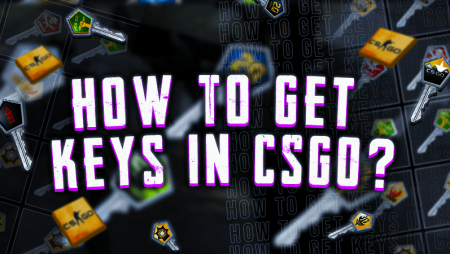 With a massive community revolving around CSGO skins, CSGO case openings have become super popular. One of the reasons for the popularity of CSGO cases is that people from the CSGO community love the whole luck aspect of case openings. It feels super exciting when you are waiting for the case to shuffle from several skins, only to land on the one that you are going to get.
One other reason for the popularity of CSGO cases is that there is a possibility of getting some ultra-rare CSGO skins from these cases. These rare skins may not even be available in the Steam Community Market.
With the popularity of CSGO case opening, one thing is for sure, there is a high demand for CSGO keys. These CSGO keys are required to open the CSGO cases. Without a CSGO key, you cannot open any CSGO case. Here we will discuss everything about how to get keys in CSGO.
Trade Ban for CSGO Keys
Some time ago, Valve decided to ban keys from being tradable with the P2P method. This is because of the fraudulent activities being conducted using those keys. However, this ban is imposed only on keys that are bought directly from Valve after the ban is imposed. The keys that were bought before the ban are still tradable. This has made these tradable keys a scarce and collectible item.
Buying Keys Directly from Valve
If you are looking for a place to get CSGO keys, only to open some CSGO cases with them, then the best and only place is Valve. As we have already mentioned the trade ban, keys can now only be bought directly from Valve. However, with keys bought before the ban still being tradable, there are several places where you can get those keys from.
Steam Community Market
The first place that most people go to purchase in-game items for CSGO is the Steam community market. Here you can also find some of the tradable keys. It is best that you don't use these keys to open a case because buying a key directly from Valve will be cheaper.
Third-Party Trading Platforms
Third-party trading platforms for CSGO in-game items can also be used to acquire some tradable CSGO keys. All you have to do is head on over to the main website of whichever third-party platform you are planning on using and trade in your unwanted skins for some tradable CSGO keys. However, it is necessary for them to have some tradable keys in their inventory in the first place for you to acquire them.
Is it possible to get Free CSGO Keys?
First of all, we need to make one thing clear, there is no such thing as a free CSGO key. You can't even get a free CSGO key in a post-match drop.
That being said, there are certain online platforms on the internet that allow their users to complete some simple tasks and get some in-game items in return. However, these in-game items are not always CSGO keys. Just like for third-party CSGO trading platforms, you can only get a CSGO key from these free in-game item platforms if they have one in their inventory because as we have already mentioned, these tradable keys are now a scarce item.
With the trade ban imposed by Valve on keys, CSGO key trading has been getting less and less prevalent. However, the prices of the tradable keys have been going up. Whichever method you use to get a CSGO key, you should always make sure that you are on a trustworthy platform.