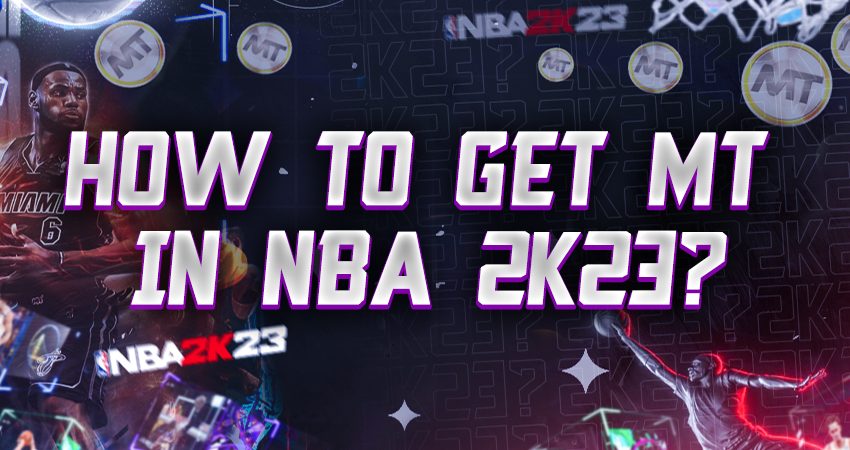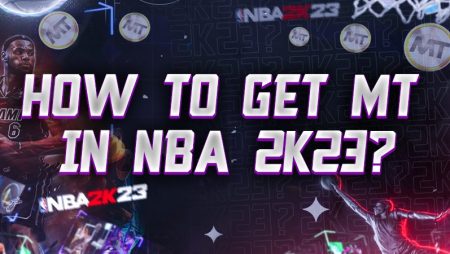 So you just started playing NBA 2k23 and heard about MT from some of your friends who play the game too. If you are looking for ways you can get some MT in NBA 2k23, then you are at the right place. Here is our complete guide on how to get MT in NBA 2k23.
What Is MT In NBA 2k23?
MT or My Team Coins are the primary currency in NBA 2k23. You can use MT coins to purchase in-game items. These in-game items include gift packs, player cards, and jerseys. Besides all this, there are tons of other in-game items that you can buy with MT coins. One of the main reasons you would want to get a ton of MT coins is that it will allow you to build a strong team with your favorite pro basketball players.
Buying NBA 2k23 MT With Cash
Like most other games with in-game currencies, MT coins are free to grind for in NBA 2k23, meaning that players can complete some in-game tasks and acquire MT coins for free. However, if you start farming for MT, you will have to spend a lot of time before you can actually get a decent amount. While it is a viable option, and we won't discourage you from trying it, there is an easier way to get MT in NBA 2k23.
The easiest and fastest way to get some MT coins in NBA 2k23 is simply by purchasing them with real cash. There are tons of online marketplaces where you can buy MT coins with real cash using payment options like Visa, MasterCard, or PayPal. Some platforms even accept crypto if you are into it.
The are many benefits of buying MT coins with real cash from these online marketplaces. Firstly, it will save you from wasting the hours you will have to spend on farming for MT. You will be surprised to see how few MT coins you get even after spending soo many hours of farming. The second major benefit of buying MT with real cash is that you can get as many MT coins as you want. There is no restriction, so you can buy all the best in-game items you always wanted.
Stuff You Should Know
While it might be tempting to start buying all the MT you want from a third-party marketplace, there are some things you should be aware of. The thing is, third-party marketplaces can sometimes be scams. As it is with any online transaction, there is a slight risk of you getting scammed.
However, scams only happen at platforms that are either not legitimate or do not have any security measures implemented on their site, like SSL. If you use trusted platforms, you will have nothing to worry about.
You might be wondering, where can you find trusted platforms for buying NBA MT? No need to worry. We have created a list of the best places to buy NBA 2k23 MT coins, where we test each platform to check for scams. If you pick a site from our list, you don't have to worry about getting scammed.
Farming MT In NBA 2k23 For Free
As we have already discussed, the game allows you to farm MT coins for free. Not only that, but farming for MT coins is quite popular among NBA 2k23 players. There are several things you can do to farm MT coins.
First of all, there are different daily, weekly, and monthly challenges you can complete that get updated regularly. Secondly, there are several other lifetime challenges as well. A great way to boost the number of MT coins you get is by completing the games in specific ways, as described by the bonuses.
Final Thoughts
If you are an NBA 2k23 player, you will definitely need some MT coins to buy the best in-game items. While you can farm for MT coins, we recommend you buy some with real cash because it will save you a ton of time.