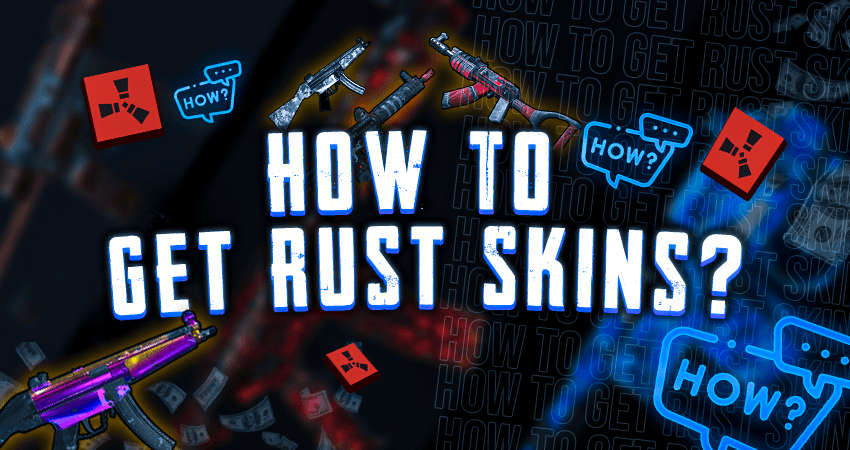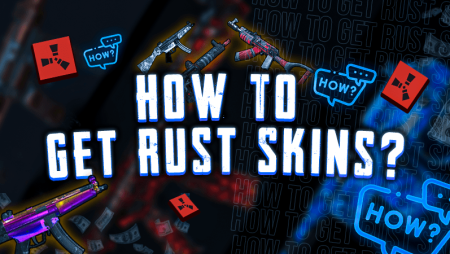 One of the best ways to express yourself in your favorite online multiplayer game is through in-game cosmetic items. It is for this reason that Rust skins are super popular right now. Here we will explore all the different ways through which you can get Rust skins.
Buying Rust Skins
The most basic way of getting Rust skins is straight-up buying them. Here are some of the most common ways of buying Rust skins.
The In-Game Item Store
The first place that most Rust players go to get some Rust skins is the in-game item store. This item store includes several Rust skins that players can buy directly with cash. The inventory of Rust skins changes every week, so you don't have to worry about not liking the ones available.
Steam Community Market
The Steam Community Market is one of the most popular online marketplaces for all in-game items supported by Steam. Steam users sell all the cosmetic items, including Rust Skins, that they don't want any more on this marketplace and other players can just take a look at these listings and buy them instantly if they are ok with the list price.
Third-Party Marketplaces
There are tons of online platforms on the internet that allow users to sell and purchase Rust skins. You can use these platforms to check out some listings and buy the skins you like. Some of these platforms even have an inventory of Rust skins of their own.
Gambling
Some people want to make things exciting and try out their luck. For those people, Rust skin gambling is the best way for getting Rust skins.
Skin Crates
Skin Crates are in-game items that players can open and get a random skin in return. Players can buy these crates directly from the Steam community market, can craft them using other in-game items like wood and metal, and can also receive them as in-game drops. There are four types of skin crates varying with price and the rewards included in them.
Skin Gambling Platforms
With online gambling gaining tons of popularity, tons of online Rust skin gambling platforms have also been popping up on the internet. These platforms allow their users to play several gambling games like Crash, Roulette, Jackpot, Dice, and Coinflip and make wagers with their Rust skins. Users can also withdraw all their winnings with Rust skins. On some platforms, users even have access to placing bets on eSports events.
Free Rust Skins
Not everyone likes spending tons of money on Rust skins. Here are some of the best methods that you can use to get free Rust skins.
In-Game Drops
This is the most common way of getting free Rust skins. You may even get some crates as drops this way. The best part is that all you have to do is play the game and your chances of getting a drop will increase. However, make sure that skin drops are not disabled on the server you are playing on.
Twitch Drops
There are certain events that, when live-streamed on Twitch, have a free Rust skin drop system enabled. All you have to do is watch these drop-enabled streams, and you will have a chance of getting some valuable Rust skins or Crates. However, make sure you have linked your Steam account with your Twitch account.
Free Skin Websites
There are several online platforms that allow its users to complete some simple tasks and earn free Rust skins in return. These tasks may include simple stuff like staying AFK. The best part is that there is no limit to how many tasks a person completes.
While after seeing all those ways that you can use to get Rust skins you may want to head straight into one, it is best to make sure that you are on trusted and safe platforms before entering any sensitive information.