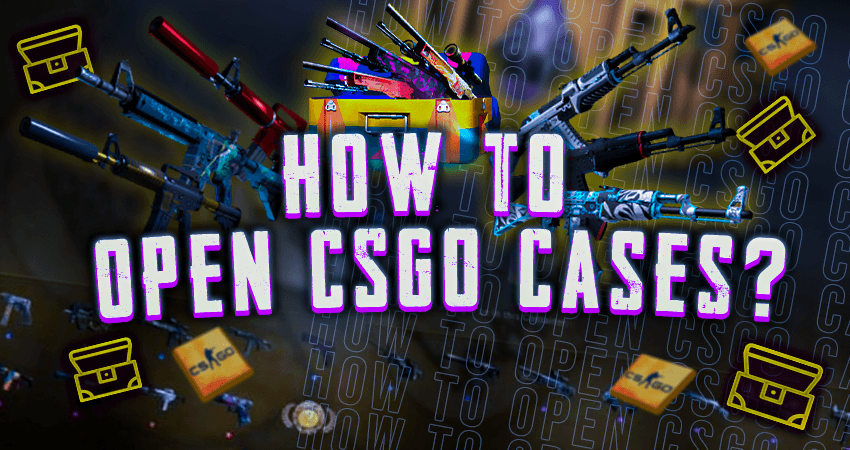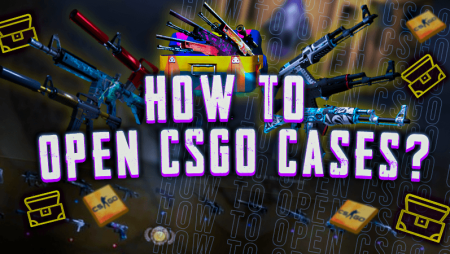 CSGO case opening is a lot of fun. There is a luck aspect to it and you never know if you are going to get a super rare skin or not. Here is everything you need to know about how to open CSGO cases.
Acquiring CSGO Cases
Before you start learning how to open a CSGO case, you first need to acquire one. Here are some of the most common ways you can get CSGO cases.
Free Post-Match Case Drops: The easiest way to acquire some CSGO cases is the post-match drops. After each match that you finish in CSGO, there is a chance that you might receive a free drop.
Twitch Stream Drops: Certain Twitch streams have a drop system enabled, which allows the viewers to receive some free drops in terms of CSGO cases.
Steam Community Market: If you don't want to wait a long time just to get a random drop, you also have the option to directly purchase the case you want. You can buy cases from the Steam community market.
Third-Party Marketplaces: For buying CSGO cases, there are thousands of third-party marketplaces on the internet where you can buy some CSGO cases as well.
Acquiring CSGO Case Keys
To open a CSGO case, you also need a CSGO case key. You can buy these keys directly from the in-game store. However, you need to make sure that you are getting the right CSGO case key for the CSGO case that you want to open. For example, if you want to open a Chroma 3 case, you will need a Chroma 3 case key.
Opening CSGO Cases
Once you have acquired everything that you need to open a CSGO case, the process of opening a CSGO case is very simple. All you have to do is head on over to your in-game inventory. Here you will see all your CSGO cases and CSGO case keys. Now you can choose the case that you want to open and continue. A short animation of a lock on the case being opened by a key will play and a series of skins will be shuffled in front of you. The skin that you land on will be your skin. Once the case has been opened, the case and the key that you used to open it will no longer be in your inventory. To make things easier for you, here is a step-by-step guide on how to open CSGO cases.
Step1: Launch CSGO by double-clicking on the launch icon located on the desktop or by clicking on the "PLAY GAME" icon in your Steam library.
Step2: Once the game is launched and you are in the main menu, click on the inventory icon located on the left side panel. Clicking on it will open up your inventory.
Step3: From your inventory of in-game items, pick the case you want to open and then click on it.
Step4: Click on the "Unlock Container" button to open the case that you have selected.
Step5: As the case opens, a roulette-style animation will play up on your screen, at the end of which you will receive a random skin.
While CSGO case opening is fairly simple, acquiring all the necessary items to open a CSGO case can get complicated for some new players. Make sure that you have the right key for the CSGO case that you want to open. Also, make sure that you are acquiring any in-game item from trusted platforms.