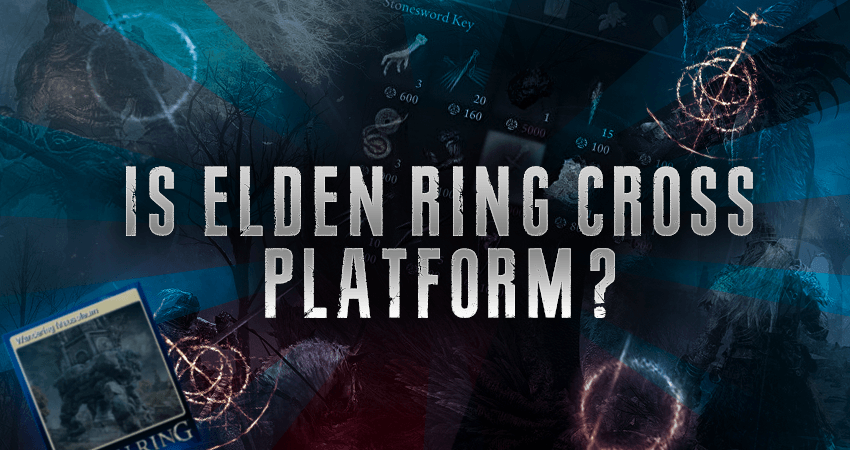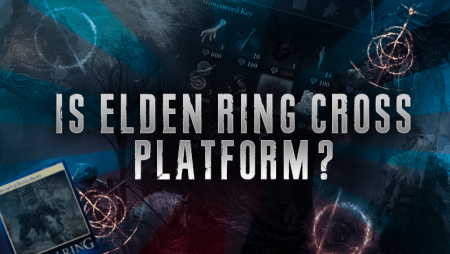 It seems like every game launching these days has a cross-platform feature. With Elden Ring launching recently, everyone wants it to be cross-platform as well. Here is our take on everything you need to know about Elden Ring cross-platform.
What Does Cross-Platform Mean?
Cross-platform has been a buzzword lately in all conversations related to gaming. But what does it even mean to have cross-platform support? We know that video games don't just launch on one gaming device, like a PC or a PlayStation 5, except for maybe PlayStation exclusives.
Elden Ring is available on Microsoft Windows, PlayStation 4, Playstation 5, Xbox One, and the Xbox Series X/S. It means that some people will be playing Elden Ring on a PlayStation console, some might be playing it on a PC, and others will play the game on the Xbox.
Imagine that you are playing Elden Ring on PC, but you have some players in your lobby from either the PlayStation or the Xbox consoles. Well, that is what cross-platform support allows gamers to do.
Some examples of cross-platform video games include Apex Legends, Fortnite, and Call of Duty Modern Warefare 2 (2022). If you play either of these games on a PC, you can play with or against other players from other platforms, like the PlayStation 5 and the Xbox Series X/S.
What Does Cross-Progression Mean?
Cross progression is a feature that allows you to retain all your progress in a particular video game, regardless of what platform you play on. Usually, cross-platform games have a cross-progression feature as well.
For example, let's say you started playing a video game on an Xbox One game console, made a ton of progress, and acquired cool in-game stuff. After a while, you decide to switch to a PC.
If the game has cross-progression, you will be allowed to use the same account, which includes all the progress and all the items you acquired while playing on the Xbox.
Everything You Need To Know About Elden Ring Cross-Platform
Elden Ring is an extremely fun game. You get to explore the magnificently designed magical world of Elden Ring and fight some of the most breathtaking battles.
If you had a couple of friends alongside you, the experience would be ten times better. However, what if your friends played on an Xbox or a PlayStation console? This is where you need cross-platform support.
Sadly, there is no cross-platform support in Elden Ring. It means you won't be able to play the game with other players from other platforms. If you play the game on a PlayStation 5, you need your friends to play on the PlayStation 5 if you want to play with them.
While this might be sad news for a group of friends that play video games on different platforms, there is some good news. Elden Ring does have cross-platform support if you stay with the same family of consoles.
For example, if you play on the PlayStation 5 and your friends play on the PlayStation 4, you all will be able to play together because you are using PlayStation consoles. It is also true for Xbox consoles.
However, cross-progression is also only available if you stay within the same family of consoles. It means that your progress will get transferred if you shift from a PlayStation 4 to PlayStation 5, but it won't be the case if you shift from a PlayStation to a PC.
Conclusion
Sadly, Elden Ring is not cross-platform. However, it is cross-platform for players who play the game on the same family of consoles, like the PlayStation 4 and the PlayStation 5.