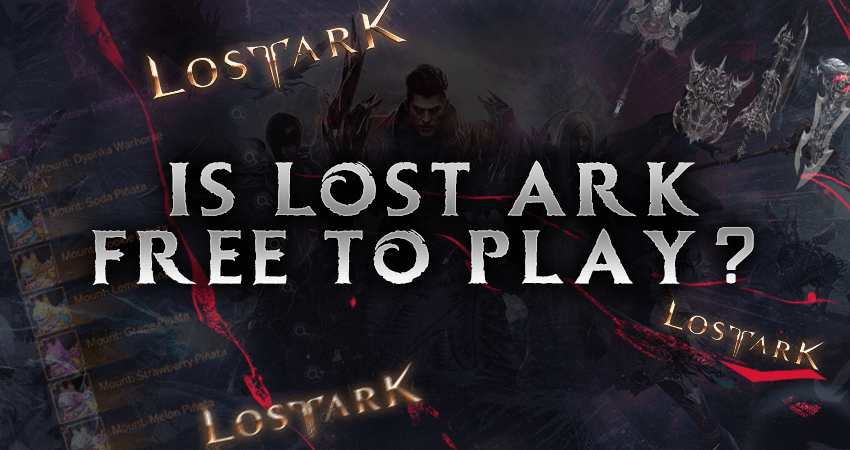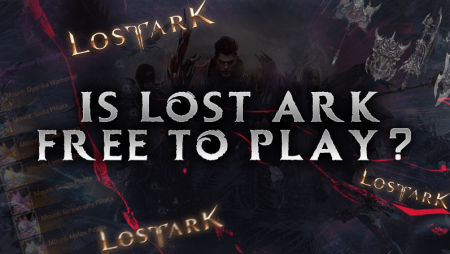 Do you want to start playing Lost Aak? But how do you know if you will like it? One of the best ways to do that is by trying it out first, which is usually only possible if a game is free-to-play. Continue reading to reveal whether Lost Ark is free-to-play or not.
What Is A Free to Play Game?
One of the most popular trends within the video game world is the free-to-play model. Almost every other game launching these days comes out with "free-to-play" in its title. However, what does it even mean for a game to be free-to-play?
A free-to-play video game is precisely what the name suggests. A free-to-play game is completely free for all gamers. It means that if you want to play the game, you don't have to spend a single penny.
All you need to play a free-to-play game is a device on which the game is available and an internet connection so you can download the game. However, some games might be region locked, so you also have to be in the particular region that the game is available.
Some of the most popular free-to-play video games include Apex Legends, Valorant, Fortnite, and Overwatch 2. These games are completely free for you to play. You can download them whenever you like on a supported platform and start playing them.
Lost Ark Free to Play Explained
In short, yes, Lost Ark is a free-to-play video game. To play Lost Ark for free, you need to download and install the Steam client on your computer and sign up for Steam. After that, you need to search for Lost Ark on the Steam store and add it to your library.
If it was any other paid game, you would have needed to purchase it before being able to add it to your library. Once Lost Ark is in your library, all that you need to do is download it, register for the game, and then start playing.
Why Are Games Free to Play?
By now, you might be thinking to yourself, why are some games even free to play? Why would someone spend all that time developing a video game only to release it completely free for everyone to play?
The thing is, the free-to-play video game model is one of the most successful video game models, which is why almost all games are using it. But how is it successful, and how do video game developers make money? The answer can be summarized into one word, "Micro Transactions."
When you start playing a free-to-play game, you will notice a ton of cosmetic items in the game. For example, in Apex Legends, you can get legendary melee weapons for certain legends, and in Fortnite, you can get character skins. On the other hand, in Valorant, you can get some insane-looking weapon skins.
All of those in-game items cost real money, which people are only tempted to spend if the game is popular. Since the game is already free-to-play, almost everyone plays it, which makes it extremely popular.
The main way that gamers spend money on Lost Ark is by purchasing starter packs. There are three starter packs for Lost Ark. It will cost $19.99, $34.99, or $64.99, depending on which variant you get.
Conclusion
In conclusion, yes, Lost Ark is free-to-play. In other words, you don't need to spend a single penny to play the game. All you need is a device on which the game is supported. You will also need an internet connection to download the game files and then play the game.