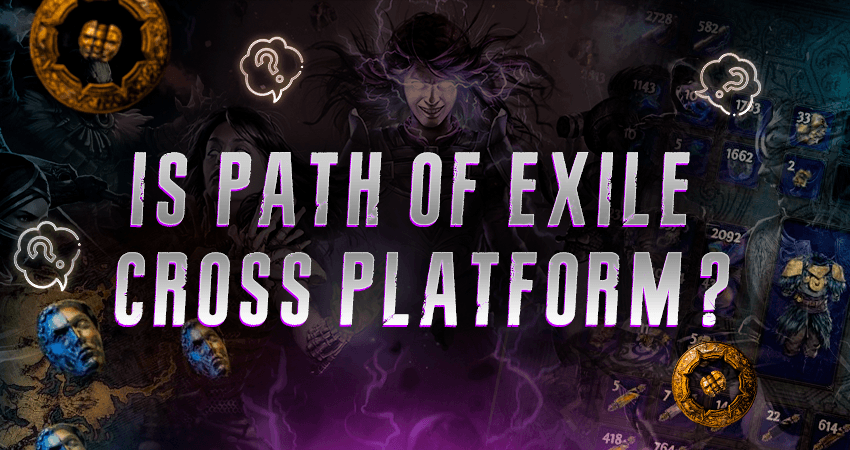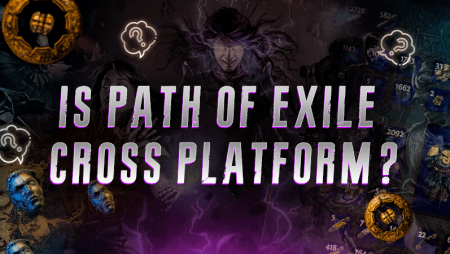 Cross-platform is the latest and greatest tech for video games, right after free-to-play. It seems that every other video game these days is getting cross-platform support, which has led many gamers to ask, does Path of Exile have cross-platform support. Let's dive a bit deeper into that question.
What Is Cross Platform?
Before we dive into whether or not Path of Exile has cross-platform support or not, let's look at what cross-platform actually means. Cross-platform means the ability to play a multiplayer video game against or with other players from platforms that aren't similar to yours.
For example, Apex Legends is a cross-platform video game. It means that a gamer who plays Apex Legends on a PC can play Apex Legends with their friends that play on a PlayStation 5. Not only that, one lobby in Apex Legends can have a player from a PC, one from PlayStation 5, and one from Xbox Series X. The match will include players from all these platforms.
However, you must not confuse cross-platform with cross-progression. Cross-progression means that your progress on a particular account will stay the same no matter which platform you are playing on. Usually, all cross-platform video games have cross-progression support as well.
What Platforms Is Path Of Exile Available On?
Path of Exile was initially released as a PC-only title, which was only for the Windows OS. At the time of launch, you could only play Path of Exile if you had a PC with Microsoft Windows installed on it. Later in 2017, Path of Exile also got launched for the Xbox One.
It took a whole two years for a PlayStation version of Path of Exile to come out. On the 26th of March, 2019, the PlayStation 4 version of Path of Exile got released. While it was already available on PC, the macOS version launched recently on the 18th of September, 2022.
Is Path Of Exile Cross Platform?
As we now know, Path of Exile is available on PC (both macOS and Microsoft Windows), the PlayStation 4, and the Xbox One. With nearly every other game launching these days having cross-platform support, a ton of people would like it if Path of Exile also had cross-platform support. However, that is not the case.
So, the short answer to the question is no, Path of Exile is not cross-platform. If you play on a PC, you are not able to play with players playing on a PlayStation 4. Also, players that play on a PlayStation 4 can not play on the Xbox One, despite both of them being consoles.
With that said, there is some type of cross-platform support available for Path of Exile. If you are playing PoE on a PC with Windows, you can play with players that are playing the game on the macOS. The main reason is that both use a PC.
If you are wondering about cross-progression, then the answer to that is also no. While there are video games that aren't cross-platform but have cross-progression support, that is not the case with Path of Exile. If you have made progress in Path of Exile on a particular platform, that progress won't get carried over if you start playing the game on another platform.
Final Thoughts
Sadly, there is no cross-platform support for Path of Exile, which is a bummer for players that play on a PC but want to play with their friends who play on a console. However, there is still hope because games that didn't have cross-platform support are getting that feature these days. While there is no confirmation from the developers about this, Path of Exile getting cross-platform might be a possibility.