Buying RuneScape gold online doesn't have to be some tricky, detailed process. With the click of a button and a few of your financials, you can have real RuneScape gold for both Old School RuneScape and RS 3 delivered to your account in no time. This is a detailed look at what the RuneScape gold market, Alch, has to offer players.

Here's a quick look at some of the highlights and lowlights of what Alch has to offer.
Pros
Protected transactions
Gold received in under 10 minutes
Live chat to help with any problems
Affordable gold at a competitive price
Cons
No extra features, just gold exchange
Limited payment methods
About Alch
What is Alch? Alch is an online marketplace where RuneScape players can purchase gold for their accounts using real money. They support both OSRS accounts as well as RS 3, providing gold access to generations of RuneScape players.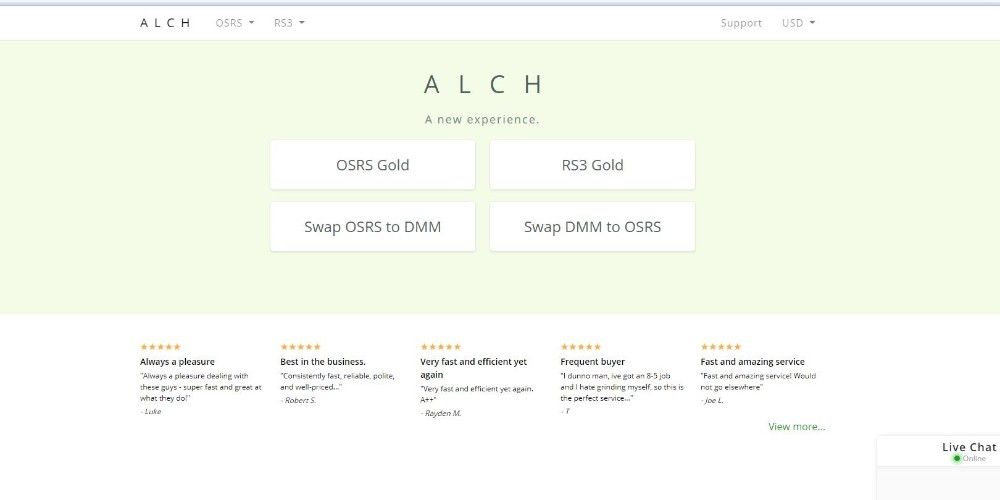 Here is a quick look at what Alch has to offer customers:
Live chat support to help answer any questions you may have
Relatively cheap RS gold for $0.54/million
Super fast delivery time of less than a minute from your order
Gold swapping from OSRS to RS 3 accounts and back
Protected transactions
Our Alch Review
If you're looking for simplicity in your transactions, then Alch is the website for you. Their simple design ensures that you're in and out in a matter of minutes and that your transaction is complete in even less. Their prices are affordable and akin to that of their competitors at around $0.50/million gold. The transactions are easy to undergo and you'll have the gold in your account in no time.
I found the simplicity of Alch to be both a boon and a boost. On one hand, you knew what you were there for and there were no distractions to complicate the process. You enter the amount of gold you want, pay for it, and pick it up in-game. On the other hand, there was nothing more to the website. Once you paid and got the gold, there was nothing left to discover – no extra features.
Overall, Alch is a fantastic gold exchange service that ensures you have your gold in less than a minute – no waiting around for a complicated process, just pay and play.
Alch Alternatives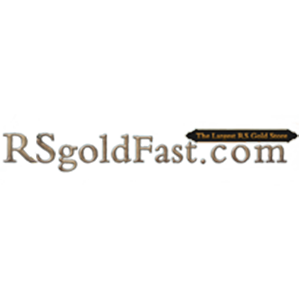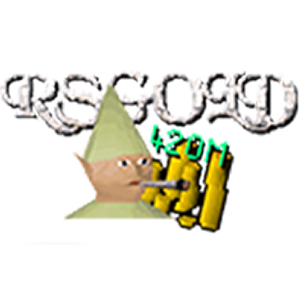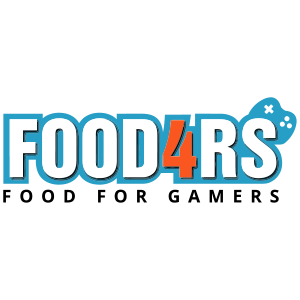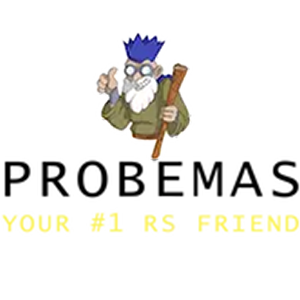 Frequently Asked Questions
✔️What is Alch?
Alch is an online RuneScape gold marketplace that allows users to buy the in-game currency with real money. You can buy OSRS and RS 3 gold.
✔️Is Alch Legit?
Alch is a totally legit practice and guarantees users gold in less than a minute. As soon as you pay, your gold will be delivered to your account.
✔️Is Alch Trustworthy?
This is a completely trustworthy site that values the protection of its customer's identities. Every transaction is protected and encrypted so that your information doesn't leak.
✔️Did Anyone at Alch Get Scammed?
No one has reported being scammed by Alch with verifiable information. Every transaction is completed as long as you've paid.