Thinking of using DatDrop but can't make up your mind? Here is our honest review of the DatDrop platform that aims to present a clear picture of all pros and cons of the platform. Continue reading to learn more about all the features of DatDrop so you can make an informed decision. This DatDrop review was updated on January 2022.

Here is a list of some of the best and worst of what DatDrop has to offer.
Pros
At the DatDrop website players are given access to regular free drops including free cases that they can open and claim the rewards.
DatDrop has an extensive variety of cases to choose from when it comes to price. Almost everyone can find a case that will fit their budget.
DatDrop is amongst the few case opening sites that allow withdrawals to be made through Ethereum.
DatDrop allows its users to choose from 10 different languages.
Cons
DatDrop is not the best when it comes to case opening animations. There are other several options that have great animations.
About DatDrop
DatDrop is a CSGO case-opening website that allows players to not only open CSGO cases but also take part in two other activities, namely Case Battles and Upgrade. DatDrop cases have much better odds as compared to in-game CSGO cases. Here we take a deep dive to formulate a DatDrop review.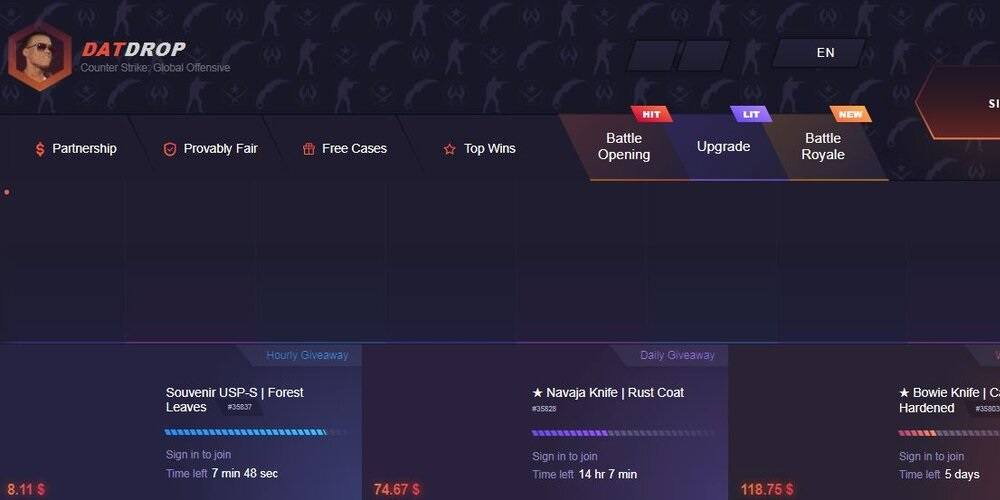 Here are some important features of what DatDrop has to offer:
DatDrop has a total of three gambling features namely, Case Openings, Upgrade, and Case Battles.
DatDrop is available in 189 Countries.
DatDrop has over 1,000 reviews on Trustpilot with a solid 4.2 star rating.
Fiat currency deposit methods include, G2A Pay, Bank Transfer, Visa, MasterCard, American Express, Discover, Alipay, ecpPayz, Skrill, UnionPay, WeChat, WebMoney, and Gamemoney.
Cryptocurrency deposit methods include, Bitcoin, Ethereum, and Litecoin.
In-game item deposit methods include, CSGO Skins, CSGO Keys, SkinPay and Dota 2 Items.
Withdrawal methods include, CSGO Skins, CSGO P2P, and Ethereum.
Our DatDrop Review
The success of a platform or website for attracting users depends on how they manage to target a larger audience. One of the ways to do this is by adding variety. If a platform has more variety, it will be able to target a larger audience. This is exactly what we saw in DatDrop while researching for a DatDrop review. DatDrop has cases ranging from as low as a few cents up to several hundred dollars. Anyone and everyone are sure to find a case that fits in their budget at DatDrop.
Along with case openings, DatDrop also has the Upgrade and Case Battle features. In Case Battles, several players open the same case, and the one that gets the largest total will get all the skins. To conclude the DatDrop review, it is clear that the platform is meant to suit a large audience, and it is also a great case-opening website.
DatDrop Alternatives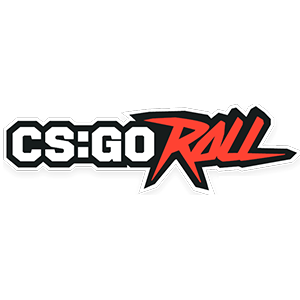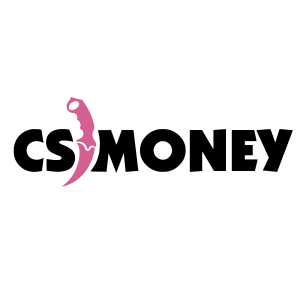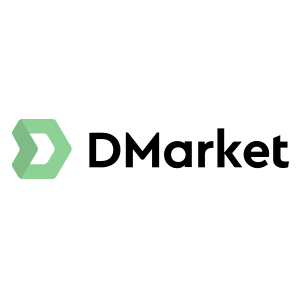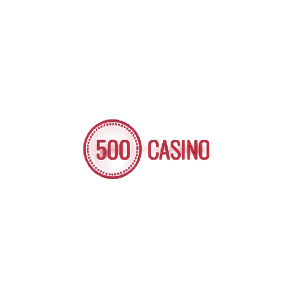 Frequently Asked Questions
✔️What is DatDrop?
DatDrop is a popular CSGO case opening website. Players can choose from several cases to open from the ones available DatDrop and claim their prize.
✔️Is DatDrop Legit?
DatDrop has been in operation since 2017, which is not possible for an illegitimate platform. DatDrop also has proper licensing to operate as a case opening site.
✔️Is DatDrop Trustworthy?
DatDrop has provided its case opening services to over 1.5 million satisfied users over the years, which proves the trustworthiness of DatDrop.
✔️Did Anyone at DatDrop Get Scammed?
While being operational since 2017 and providing millions of users a case opening service, DatDrop has a great reputation with zero users getting scammed.
DatDrop Review Details
China
India
Iran
Israel
Lithuania
North Korea