Thinking of hopping into the Hellcase platform for CSGO and Dota 2 case openings but not sure if it's the right platform for you? To make this decision easier for you, here is an unbiased review of the Hellcase platform that evaluates all its features in great detail. This Hellcase review was updated on January 2022.

Here is a list of some of the best and worst of what Hellcase has to offer.
Pros
Hellcase is one of the most popular case opening platforms with a strong community.
As a plus point for CSGO players that play Dota 2 as well, Hellcase supports case openings for not only CSGO but also Dota 2.
The Hellcase website supports a total of 13 languages.
Hellcase rewards its users with daily free bonuses and regular giveaways.
The Hellcase website has interactive sounds that make it feel more like a game than a website.
Hellcase allows players to seamlessly switch from CSGO to Dota 2 with the press of a button.
Cons
No live chat support is available.
About Hellcase
Hellcase is a case opening platform that launched back in 2016. While initially, it was only for CSGO cases, now Dota 2 cases have also been added. Players can choose from several other gambling-style games as well. Here we aim to present an all-in-one Hellcase review.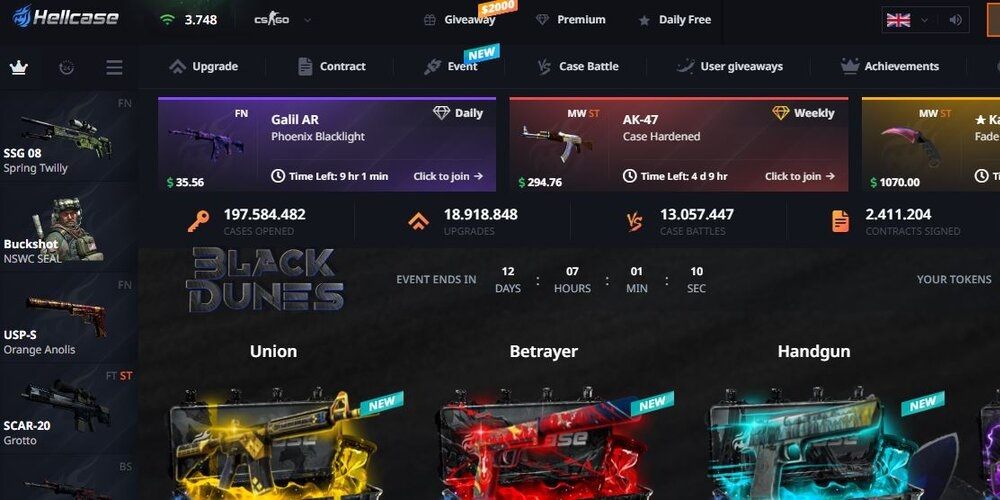 Here are some important features of what Hellcase has to offer:
The gambling features at Hellcase include, Case Opening, Case Battles, Upgrade, Mixer, and Item Contracts.
Hellcase is available in 188 Countries.
Hellcase has over 2,800 reviews on Trustpilot with a solid 4.3 star rating.
Fiat currency deposit methods include, Visa, MasterCard, UnionPay, Discover, G2A Pay, Apple Pay, Google Pay, Shadow Pay, and PayPal.
Cryptocurrency deposit methods include, Bitcoin, Ethereum, Litecoin, Bitcoin Cash, and Tether.
In-game item deposit methods include, CSGO P2P, CSGO Skins, Dota 2 Items, and Skinpay.
Withdrawal methods include, CSGO Skins, CSGO P2P, Dota 2 Items, and Game Keys.
Our Hellcase Review
Hellcase is one of the oldest platforms to provide a case opening service to CSGO players. The platform is full of plus points that we had to include in our Hellcase review. Firstly the website not only has CSGO cases but Dota 2 cases as well. Hence, Hellcase proves to be the best for players who like both games. The cases being displayed on the website can be switched from CSGO cases to Dota 2 with the press of a button.
Navigating through the Hellcase website felt like navigating through an in-game menu. It is because of the interactive animations and sounds that are a part of the Hellcase website. This made our experience with the platform that much more enjoyable. To finalize the Hellcase review, it is clear to us that it is a great case opening website for CSGO and Dota 2 cases. It is also highly reputable with a massive community.
Hellcase Alternatives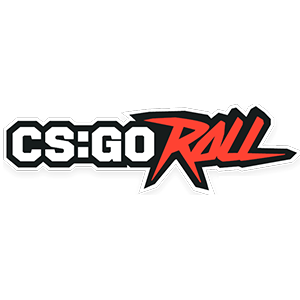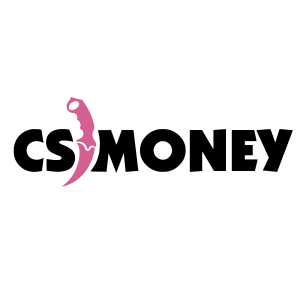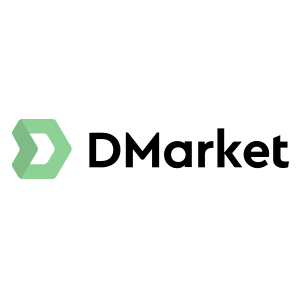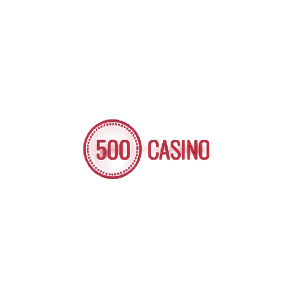 Frequently Asked Questions
✔️What is Hellcase?
Hellcase is an online case opening platform that allows players to open cases for CSGO and DOTA 2 in-game items with better odds than in-game cases.
✔️Is Hellcase Legit?
Hellcase is amongst the pioneers for online case opening platforms and is also amongst the most reputable. With over millions of users, Hellcase is 100% legit.
✔️Is Hellcase Trustworthy?
Hellcase has over 2,800 reviews on Trustpilot. After carefully assessing these customer reviews, we can conclude with certainty that Hellcase is a trustworthy platform.
✔️Did Anyone at Hellcase Get Scammed?
Since the day it was launched back in 2016, Hellcase has gained tons of popularity. From the millions of users, not a single person has been scammed.
Hellcase Review Details
China
India
Iran
Israel
Japan
Lithuania
North Korea