Pondering the question of whether Loot.bet is a good enough platform for you? Take a look at our extensive review for the Loot.bet platform, where we examine all its aspects ranging from major things like the number of sports offered and the nitty-gritty elements like the language options. This Loot.bet review was updated on January 2022.

Here is a list of some of the best and worst of what Loot.bet has to offer.
Pros
The Loot.bet website has a lot of language options to choose from. A total of 9 options are available.
The Loot.bet website has one of the best designs and user interfaces, as compared to other online gambling platforms.
A live chat support feature is available for users of the platform.
There is an extensive FAQ section available that covers nearly all possible questions that one could have.
Regulated by top regulatory bodies for online gambling platforms.
The Loot.bet platform has several of the most popular cryptocurrency deposit options.
Cons
Not a lot of fiat currency deposit methods are available.
About Loot.bet
Loot.bet is an online eSports betting platform that also allows users to place bets on a wide selection of sports. Users of the platform also have access to several casino games. The design of the Loot.bet website is amongst the best. Here is our version of an unbiased Loot.bet review.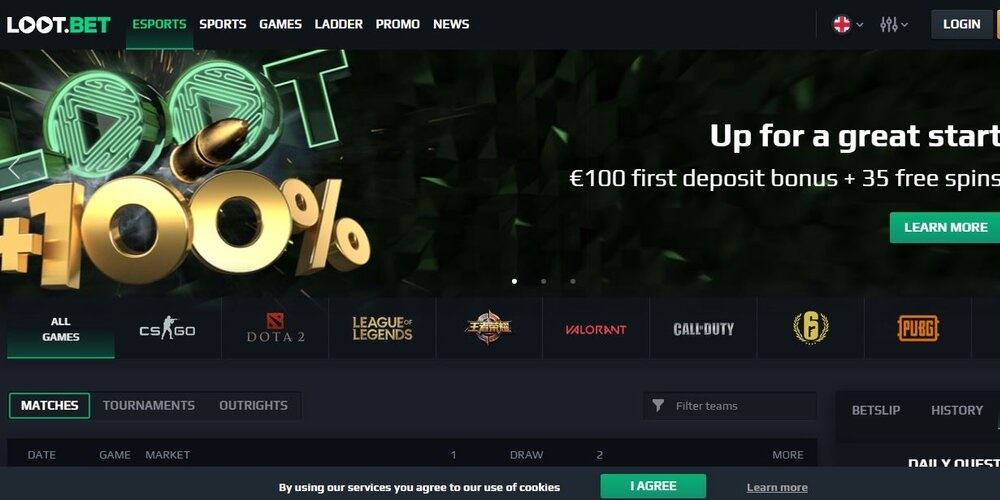 Here are some important features of what Loot.bet has to offer:
The sports that are available for placing bets on the Loot.bet platform include Football, Basketball, MMA, Snooker, etc. Players can also place bets on eSports, including Counter Strike, Dota 2, Rainbow Six Siege, League of Legends, Valorant, and StarCraft. A large selection of casino games is also available.
Loot.bet is available in 184 countries.
Loot.bet has over hundreds of reviews with an impressive 4.2 star rating on trust pilot.
Fiat currency deposit methods include ADVcash, Neteller, and Perfect Money.
Players can also make deposits in terms of CSGO Skins with SkinPay.

Cryptocurrency deposit methods include Bitcoin, Ethereum, Litecoin, and Bitcoin Cash.

Withdrawal options include, some fiat methods, Bitcoin, Ethereum, Litecoin, and Bitcoin Cash.
Our Loot.bet Review
While using the platform to create this Loot.bet review, one thing was clear that the platform is amongst the best options for people looking for eSports betting platforms. This is because the Loot.bet platform is heavily focused on eSports betting, providing a betting service for up to 26 of the most popular eSports titles. However, it should not be misunderstood as the Loot.bet platform does not lack in providing a betting service for sporting events. Several of the most popular sports are also available to place bets on. Not only that, but players also have a huge selection of casino games that they can play.
While being feature-rich, Loot.bet is also a safe and secure platform. It is fully licensed and employs all security measures for payment transfers. Summarizing this Loot.bet review, it is certainly amongst our top picks for online gambling platforms and we can safely recommend it.
Loot.bet Alternatives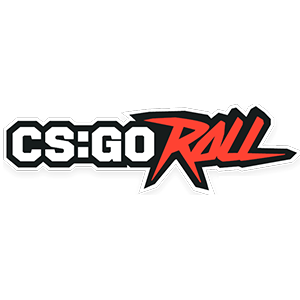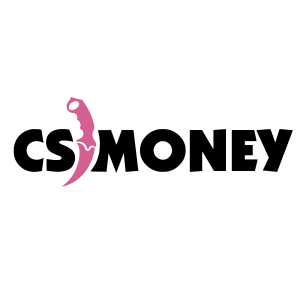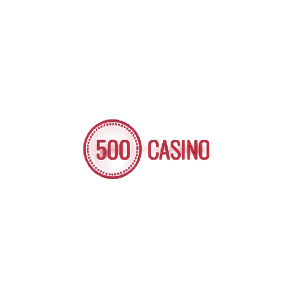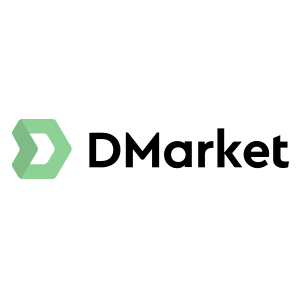 Frequently Asked Questions
✔️What is Loot.bet?
Loot.bet is an online betting platform for placing bets on sports and eSports. Users can also play several of the popular casino games.
✔️Is Loot.bet Legit?
The Loot.bet platform is 100% legitimate as it is properly regulated and licensed by the top regulatory bodies for online gambling or betting platforms.
✔️Is Loot.bet Trustworthy?
Loot.bet is a safe and trustworthy platform for online betting as it satisfies all global industry standards for payment security and encryption protocols.
✔️Did Anyone at Loot.bet Get Scammed?
ESIC is an organization that regulates online gambling platforms for eSports to prevent any kind of cheating. Loot.bet is a member of EISC and scam-free.