When it comes to buying RuneScape gold online, there are so many factors that you need to consider. How much is the gold? What's the reputation of the marketplace? How quickly can I expect payment? We look to answer all of those and more in our thorough review of everything RSGoldRush has to offer.

Here is a list of some of the best and worst of what RSGoldRush has to offer.
Pros
Transactions are protected and encrypted
Customer service will respond and help with any issue 24/7
Price beater enables you to find the perfect price for gold
The loyalty program is inclusive and fleshed out
Plenty of features beyond purchasing gold
Cons
Fully built accounts can be quite expensive
The base cost of gold is relatively high
About RSGoldRush
RSGoldRush is an experienced and professional online gold marketplace for RuneScape players. Whether you play Old School RuneScape or RS 3, they've got you covered. They offer in-game gold for real money, allow you to sell your existing gold, and even purchase fully built accounts.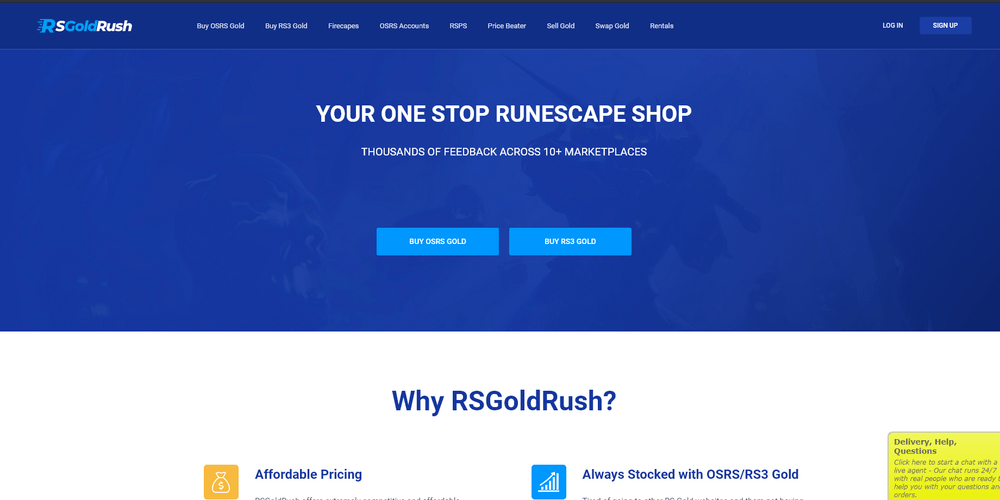 Here's a look at some of the highlights of their features.
OSRS gold costs $0.65/million
RS 3 gold costs $0.075/million
24/7 live support for any questions or concerns
A loyalty program that comes with discounts and bonuses
Our RSGoldRush Review
RSGoldRush has plenty to offer outside of purchasing gold. You can sell any gold you may have on an old account, swap gold from one version of the game to the other, and even purchase a fully built RuneScape account. If you're looking for the endgame experience without any of the grind to get there, then RSGoldRush is perfect for you.
My favorite feature of RSGoldRush was their price beater. If you've found a website with a better price for RuneScape gold, then RSGoldRush will attempt to beat it with a better offer. That means if you're not satisfied with the prices they're charging, you can show them a lower offer, and they'll either match it or go lower – within reason.
The ease of access really made RSGoldRush so enjoyable. It was a simple transaction process with guaranteed fast delivery. RSGoldRush is a thoroughly great RuneScape gold marketplace with so many extra features to explore.
RSGoldRush Alternatives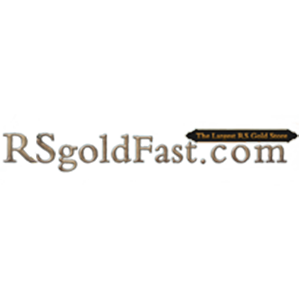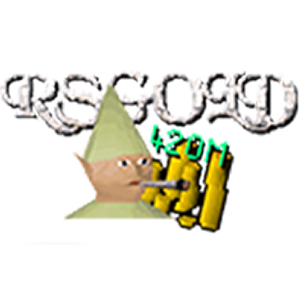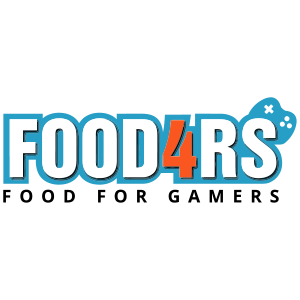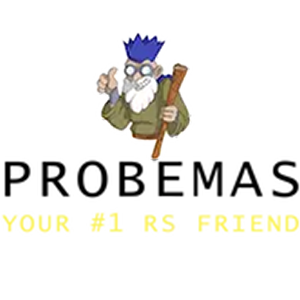 Frequently Asked Questions
✔️What is RSGoldRush?
RSGoldRush is an online marketplace where players can buy and sell in-game gold for real-life money. They also sell RuneScape accounts for late-game fun.
✔️Is RSGoldRush Legit?
RSGoldRush is a completely legit business that offers a full guarantee of fulfilled transactions. Once you've purchase gold, they'll be sure to deliver it to your account in a timely manner.
✔️Is RSGoldRush Trustworthy?
This is a completely safe company to purchase gold through. They offer encrypted transactions to ensure that your information is properly protected.
✔️Did Anyone at RSGoldRush Get Scammed?
No one has gotten scammed by RSGoldRush that we could find. They are a proper business with guaranteed payment or your money back.