Can't make up your mind about getting into the WTFSkins platform? To help make this decision easier for you, here is our review for WTFSkins that takes an unbiased look at all its features taking into account all the pros and cons. Continue reading so you can make an informed decision. This WTFSkins review was updated on January 2022.

Here is a list of some of the best and worst of what WTFSkins has to offer.
Pros
There are a total of 9 languages available for players to choose from for the WTFSkins website.
WTFSkins is one of the few online gambling platforms to be available in over 180 countries and is available in almost all large countries.
Users for the WTFSkins platform can take advantage of the daily bonuses feature.
The process of making a deposit or a withdrawal on WTFSkins is very efficient and is amongst the fastest.
WTFSkins allows users to sign-up with their steam account.
Cons
WTFSkins does not have an extensive selection of games that players can place bets on.
About WTFSkins
WTFSkins is an online gambling platform for CSGO skins. WTFSkins has been providing CSGO skin gambling services to fans of CSGO since 2017 and has managed to gain popularity steadily over time. WTFSkins has become quite popular amongst the CSGO skin community. Here is our take on an informative WTFSkins review.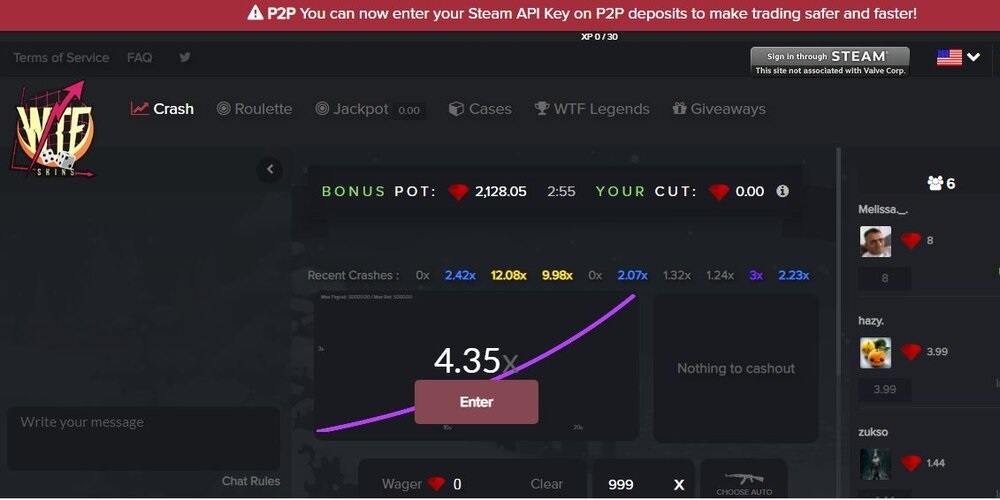 Here are some important features of what WTFSkins has to offer:
WTFSkins allows players to place bets on casino style games like Roulette, Jackpot, and Crash.
WTFSkins is available in 188 Countries.
WTFSkins has over 800 reviews on Trustpilot with an impressive 4.6 rating.
Fiat currency deposit methods include, PayPal, Visa, MasterCard, Skrill, Gift Codes, G2A Pay, Kinguin, GameMoney, and PayOp.
Cryptocurrency deposit methods include only Bitcoin.
In-game item deposit methods include, CSGO P2P, Dota P2P, TF2 Keys, and CSGO Instant.
Withdrawal methods include, CSGO P2P, TF2 Keys, Dota 2 Items, and CSGO Wax.
Our WTFSkins Review
While using the WTFSkins website and gathering some research material for a WTFSkins review, the first thing that caught our eyes was how straightforward the platform is. WTFSkins takes an uncomplicated approach for players looking to gamble CSGO skins. It manages to provide them with this service quite efficiently.
Players have access to a total of three casino-style games, namely crash, roulette and jackpot, and that's it. This simplistic and minimalistic approach makes it much more beginner-friendly. However, some people may prefer a huge library of games.
WTFSkins has several other features that make it an attractive CSGO skin gambling platform. One of these features is the daily bonuses. As far as our WTFSkins review is concerned, it is amongst the best online gambling platform for players interested in CSGO skin gambling, who also require the platform to be simple, easy to understand, and straightforward.
WTFSkins Alternatives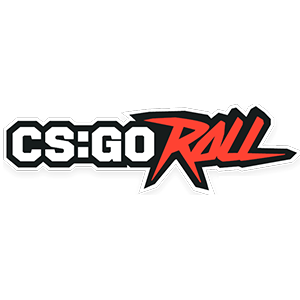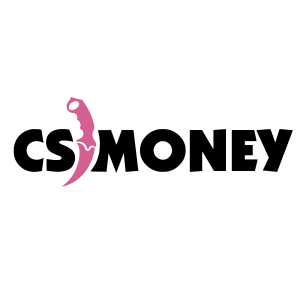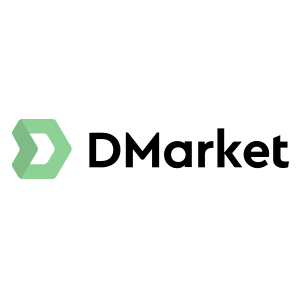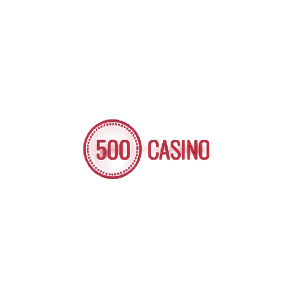 Frequently Asked Questions
✔️What is WTFSkins?
WTFSkins is an online skin gambling platform that allows players to place bets on several games like crash and roulette to win CSGO Skins.
✔️Is WTFSkins Legit?
Online gambling websites that are not legitimate tend to stay live for a few months only. WTFSkins started back in 2017 and is completely legitimate.
✔️Is WTFSkins Trustworthy?
WTFSkins uses industry-leading encryption protocols for their website. It helps ensure the safety of the sensitive information of its users. WTFSkins is 100% trustworthy.
✔️Did Anyone at WTFSkins Get Scammed?
Since its launch in 2017, WTFSkins has not received a single legitimate scam accusation. WTFSkins places a huge emphasis on transparency and honesty.
WTFSkins Review Details
China
India
Iran
Israel
Japan
Lithuania
North Korea