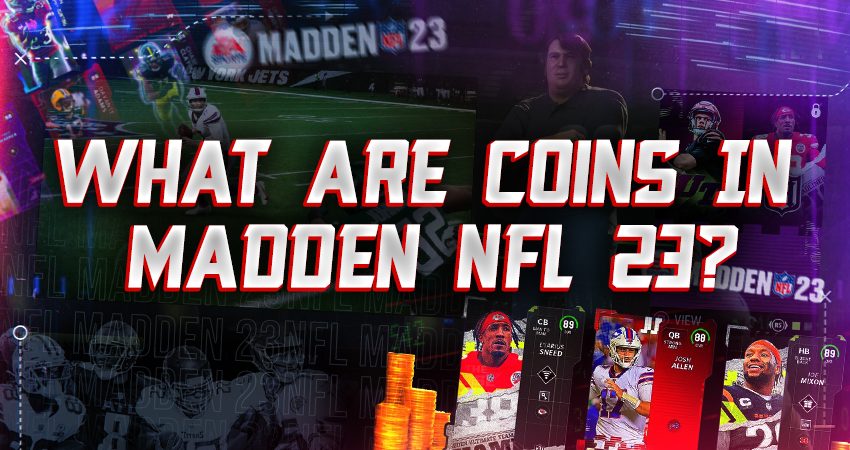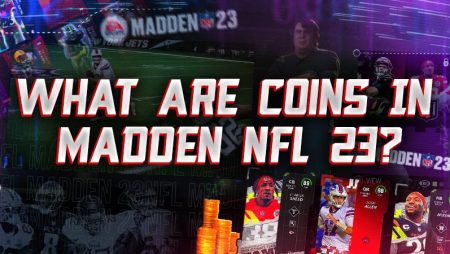 If you are a sports simulation games fan, you probably know what Madden NFL 23 is. Madden NFL 23 is a sports game based on the National Football League or NFL, which is the biggest American Football League.
If you have played Madden NFL 23, then you might have also heard of coins either from other friends that play the game or maybe you heard about it somewhere online. If you wish to learn more about coins in NFL 23 and want to know what the hype around it is all about, then you are at the right place. Here is our take on what are coins in Madden NFL 23.
What Are Coins In Madden NFL 23 And What Are They Used For?
Madden 23 coins are actually the main currency of the game for the Madden Ultimate Team mode. For example, gold is the primary currency of New World, and you can use it to buy all sorts of cool stuff like tougher armor and stronger weapons. In the same way, you can use coins in Madden NFL 23 to purchase all sorts of in-game items.
If you are planning on building one of the strongest teams with some of the most sought-after NFL stars, you will need quite a lot of coins. You can use NFL coins to buy players from the Auction House, which you can then add to your team to make it one of the best.
Another thing you can buy with Madden NFL 23 coins is MUT packs. You can open these packs and win random players. You never know what you will get, which means you may also get one of the most sought-after players in the entire game.
How To Get Madden NFL 23 Coins?
Now that you know how valuable coins are for Madden NFL 23 players, you might be wondering how you can get some coins too. There are two main ways that you can get Madden NFL 23 coins, described as follows:
Farming For Madden NFL 23 Coins
The most common way that players of Madden NFL 23 get some coins is by farming for them. There are several methods of farming for Madden NFL 23 coins. First of all, you have the daily login bonus strategy. If you log in to the game every day, you will get a login bonus of some coins and other items as well.
The second way that you can farm for Madden NFL 23 coins is by completing objectives and challenges. The game provides a plethora of challenges for you to complete and then rewards you with Madden NFL 23 coins after that.
Buying Maden NFL 23 Coins With Cash
If you enjoy playing the game, then there is no better way to get Madden NFL 23 coins than to farm for them because you won't be getting bored. However, farming for Madden NFL 23 coins is not as effective as you might think because you don't get a decent amount of coins for the time you spend.
If you don't want to spend all that time farming for Madden NFL 23 coins, the best way to get coins for you is simply buying them from online marketplaces with real cash. Several online marketplaces sell Madden NFL 23 coins, where you can buy them using payment methods like Paypal, Visa, or Crypto.
The problem with buying Maden NFL 23 coins is that since you will be required to make some payments, there is a chance of you getting scammed. However, this only happens on non-legitimate platforms. So how would one find a legitimate platform? Well, you can check out our list of the best places to buy Maden NFL 23 coins, where you will find no platform that has a potential risk for scams.
Summary
Coins are the primary currency of Maden NFL 23. If you want to get some coins, you can farm them by completing challenges, or you can simply buy them with real cash at online marketplaces.