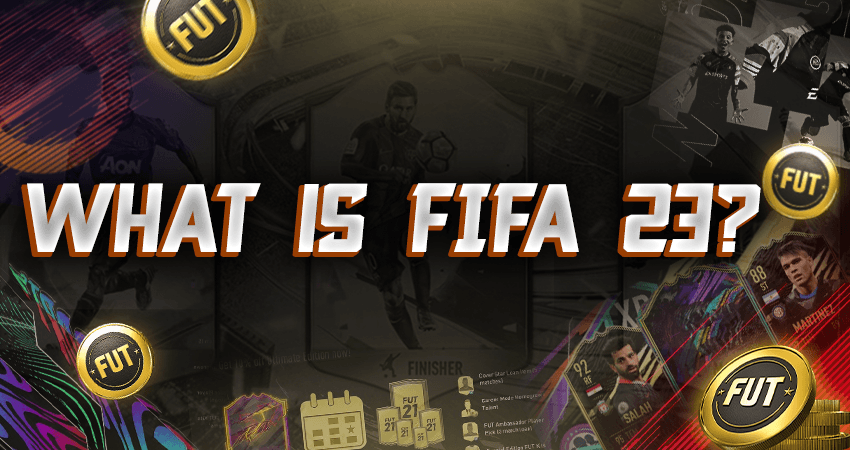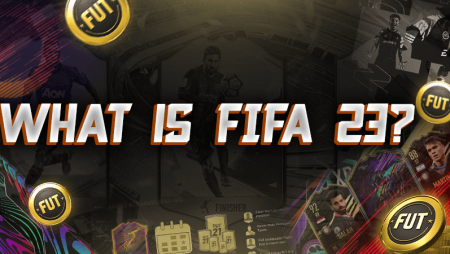 Intro to FIFA 23
Fifa 23 is the latest installment of the super popular sports simulation game series, Fifa, with the first installment of its series releasing all the way back in the 1990s. Fifa 23 is available on all the popular platforms, including Microsoft Windows, Nintendo Switch, PlayStation 4, PlayStation 5, Xbox One, Xbox Series X/S, and Stadia.
Fifa 23 is based on the world's leading football association, FIFA, which started in 1904. If you have recently heard about Fifa 23, then there is a lot you might not know about the game. To help you with that, here is our extensive take on everything you need to know about Fifa 23.
Key Takeaways
FIFA 23 is the latest installment in the popular sports simulation game series, FIFA, developed by Electronic Arts.
The main objective in FIFA 23 is to maneuver the ball with your feet and make your way near the opponent team's goal while passing the ball around with teammates. The game also features a FIFA Ultimate Team mode where you can assemble your own team of football players.
FIFA 23 coins are the main currency of the game and are required to build a great team in FUT, enter FUT Draft mode, and buy in-game items from the store. You can earn coins by playing the game or buy them with real cash.
Who Made FIFA 23?
The development and the publishing of Fifa 23 were taken on by one of the most notable names in the video game industry, Electronic Arts. Electronic Arts are known for developing some of the world's most successful and popular video games, including the Battlefield Series, Apex Legends, the Need for Speed series, and many more.
Fifa 23 was developed by EA Vancouver and EA Romania, which are the two main development studios for Electronic Arts. Fifa 23 was published by EA Sports, which is a subdivision of Electronics Arts that solely focuses on sports video games.
When Did FIFA 23 Come Out?
Almost all football or soccer fans from around the world wait for a new Fifa title almost every year. For the year 2022, we got Fifa 23, which, as we already mentioned, is the latest installment in the Fifa video game series. The official reveal trailer for Fifa 23 was released on the official EA Sports Fifa Youtube channel on the 20th of July, 2023. Only about a little more than two months later, the game was officially released. Fifa 23 launched on the 30th of September, 2022.
FIFA 23 Gameplay Explained
Fifa 23 is a sports simulation video game for football, which means that it is only natural to see a tone of gameplay elements included in the game from the sport itself. In fact, almost 90% to 95% of the gameplay of Fifa 23 is similar to how football or soccer actually plays out.
The main objective in a match of Fifa 23 is the same as the main objective in football or soccer. There are teams of two, where the job of your team is to maneuver the ball with your feet, called dribbling, and make your way near the opponent team's goal while passing the ball around with the teammates. After that, a player from your team has to kick the ball into the enemy team's goal.
As you take the ball towards the opponent's goal, the opponent team will try to snatch the ball from you. Opponent players will try to intercept the ball as you try to pass it to your teammates. A goalkeeper will try to block the ball coming into the goal. The roles will change if the opponent team has the ball.
To do all of that in Fifa 23, you, as the gamer, will be given a 2.5D top-down-style perspective. You will see the whole football court or the section where the ball currently is. You will be allowed to control one player and switch to other players as you pass the ball towards them. The players not being controlled by you will stay in the AI mode.
There are tons of gameplay elements and movement mechanics built into Fifa 23 that you can use to kick the ball, pass the ball, snatch the ball, and more. For the year 2022, Fifa 23 also comes with a new physics system for the ball, new interaction and collision physics, new shooting mechanics, and more.
FIFA 23 Economy Explained
Besides playing football, Fifa 23 has some other gameplay elements as well. The main feature in Fifa 23 other than playing football is the FUT or the Fifa Ultimate Team mode. With FUT, you get to experience what being a football team manager feels like as you try to assemble a team of some of the most popular football players in the world.
However, to acquire all the top football players, you will need something called coins in Fifa 23. Coins in Fifa 23 are the main currency of the game. You can use Fifa 23 coins to purchase all sorts of things. Firstly, they are required to build a great team in FUT. Secondly, Fifa 23 coins are used to enter FUT Draft mode. Fifa 23 coins are also used for buying packs and other in-game items from the in-game store.
If you need a ton of Fifa 23 coins, you'd have to play the game for a long time. You can easily spend several hours for some Fifa 23 coins. However, another thing you can do is buy them with real cash. If you don't know where you can do that, check out our list of the best places to buy Fifa 23 coins.
What's the Point of FIFA 23?
When it comes to video games like GTA V or Red Dead Redemption 2, there is always a clear goal, which is to progress through the story and reach the end of the storyline. However, that's not the case with Fifa 23. So what's the point of Fifa 23?
The main point of Fifa 23 is to experience everything related to football. Play matches with and against some of the top football players and teams, become a manager of your own football team, play football with some of your friends, and most of all, have fun doing all that.
Is FIFA 23 Hard to Play?
If you are wondering whether it will take a long time to learn all the basic mechanics of the game as a beginner, then that is not the case. Fifa is not at all hard to play for beginners. Even if you play a few hours a day, you will get significantly better at the game.
However, when it comes to competitive Fifa, it is a competitively different ball game. Playing Fifa multiplayer is not easy. A lot of players have mastered all the gameplay mechanics of the game and will not go easy on you in multiplayer.
How to Get Better at FIFA 23?
As we have already mentioned, getting into Fifa 23 is not that big of a problem, even for players that have never even touched a sports simulation video game. On the other hand, getting to a point where you are considered a great competitive Fifa 23 player is not that easy. However, there are many ways you can get exponentially better at the game and win a lot more matches.
One of the first things you should do to improve your game in Fifa 23 is to focus more on your pace. While for previous Fifa titles, having fast-paced players on your team was not that big of a requirement. However, it is now required with the recent changes the developers have brought to the Fifa series with Fifa 23. For this reason, you should focus on having fast strikers and fast defenders.
Another thing you can do to improve your gameplay in Fifa 23 is to learn the skill moves. Each year Fifa games get new skill moves, and they are usually overpowered. If you can master them, you will do well in Fifa 23. However, the main thing that will help you get better at Fifa 23 is practice, so don't skimp on it.
How Many People Play FIFA 23 NOW?
Fifa 23 launched recently on the 20th of September, 2022, which means that the player count numbers for other platforms might not be available to us for some time. However, we do have access to the Steam concurrent player count numbers.
According to the Steam charts, Fifa 23 managed an impressive 64,000 concurrent players just a few days after launch. The average concurrent player count for Fifa 23 for the month of October is around 65,000 to 15,000 players, depending on what time of the day you are observing it.
Why is FIFA 23 so Popular?
There are two types of people that play Fifa. The first and probably the least common type are players that are not that into the real FIFA league and just play Fifa for fun. However, there is a second type of Fifa players that are practically in love with the sport and the FIFA tournament league, which makes up the majority of the Fifa 23 player base.
The thing is, FIFA is one of the most popular sports tournament series in the world. Since there are a ton of fans for the sport, it only makes sense that those fans would gravitate towards a game that essentially allows them to play as some of the top players in FIFA. This is one of the main reasons why Fifa 23 is so popular. Fifa fans are die-hard fans of the franchise and get into the new Fifa title launching every year, which is the case with Fifa 23 as well.
Another reason why Fifa 23 is soo well received is that it is fun to play. The game has tons of polished gameplay elements and little to no bugs, which is only possible because of the tons of experience that the developers have under their belt.
Is FIFA 23 Dying?
Fifa 23 achieved a peak player count of 64,000 concurrent players, according to the Steam charts. On the other hand, Fifa 22 reached over 0.1 million concurrent players on Steam. This might lead some people to believe that Fifa 23 is dying. However, as we dive a bit deeper into this, you will see that Fifa 23 is actually far from dying.
The thing is, Fifa 22 reached its peak concurrent player count numbers long after it launched. However, Fifa 23 launched just a few weeks ago. Despite that, Fifa 23 managed an average concurrent player count of over 30,000 players, while Fifa 22 managed an average concurrent player count of just 26,000 players at the same time after launch. This and the reviews from the fanbase tell us that FIFA 23 is quite well received.
When you combine the good reception of the launch of Fifa 23 and the fact that Fifa games usually reach their maximum concurrent player count sometime later after launch, we can conclude that Fifa 23 will actually grow in terms of player count numbers instead of dying out. So, in short, Fifa 23 is not dying at all.
Conclusion
Fifa 23 is played almost all over the world. If you know anything about sports simulation video games, then there is a high probability that you have heard about Fifa 23. However, if you have not yet tried Fifa 23, you are missing out on something great.
Fifa 23 has great mechanics when it comes to football simulation gameplay, and it is polished by some of the top names in the gaming industry. If you like football or sports simulation video games, you should definitely give Fifa 23 a try. Maybe it just might become your next favorite video game.
FAQ
When is FIFA 23 going to be released?
The official release date for FIFA 23 has yet to be announced.
What platforms will FIFA 23 be available on?
FIFA 23 is expected to be available on multiple platforms, including PlayStation, Xbox, and PC.
Will FIFA 23 have new gameplay features?
It is expected that FIFA 23 will have new gameplay features and improvements to existing ones.
Will FIFA 23 have new game modes?
There is no official word on new game modes for FIFA 23 yet, but the game will likely introduce new ways.
Will FIFA 23 have updated player rosters?
Yes, FIFA 23 will have updated player rosters to reflect the changes in the real-world football leagues.
Will FIFA 23 have improved graphics?
FIFA 23 is expected to have improved graphics compared to previous game versions.
Can I pre-order FIFA 23?
Yes, FIFA 23 is expected to be available for pre-order before its official release date.