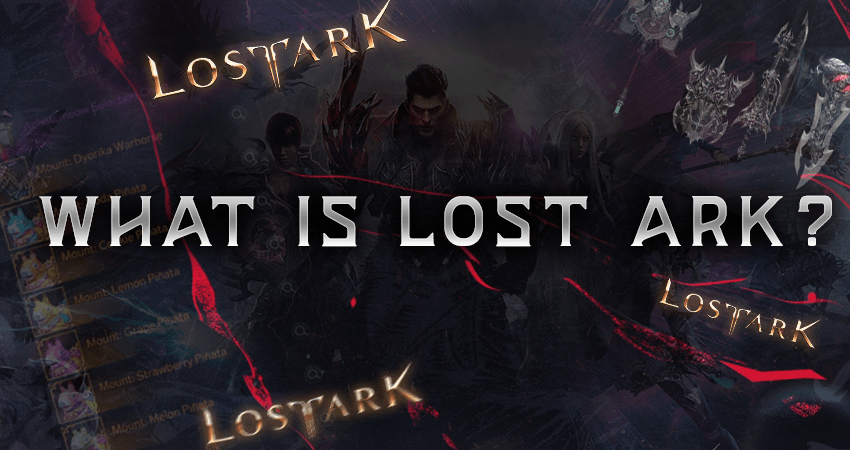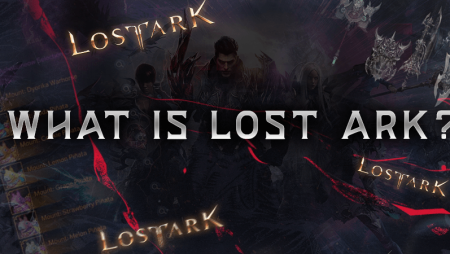 Lost Ark is a fantasy-style MMOARPG or massively multiplayer online action role-playing game. While most games like this are either first-person or third-person these days, Lost Ark takes a different approach to perspective. Instead of having a 3D perspective, Lost Ark uses an isometric perspective for gameplay, similar to the top-down 2.5D gameplay of games like Diablo and Fallout 2.
Lost Ark is also one of the more popular MMOARPG games out there, with a ton of players playing the game on a regular basis. To help you learn more about the game, here is our take on everything you need to know about Lost Ark.
Key Takeaways
Lost Ark is a fantasy-style MMOARPG game developed jointly by Tripod Studio and Smilegate RPG, and has three publishers for different regions.
The game features an isometric perspective for gameplay, character creation with 18 different classes, fast-paced hack and slash style combat, and a diverse economy where Gold is the primary currency.
The main goal of Lost Ark is to explore the world, complete quests, and other objectives with friends, while the raids can be challenging even for experienced players. Overall, Lost Ark offers a huge world with tons of customizability and enjoyable gameplay for MMO fans.
Who Made Lost Ark?
Lost Ark was developed as a joint effort by two video game development studios, namely Tripod Studio and Smilegate RPG. Smilegate RPG is a South Korean video game developer and publisher that has developed several Mobile and PC video games like CrossFire.
Lost Ark was launched separately in three different regions. For this reason, Lost Ark has three publishers, depending on the region in which it got launched. Lost Ark got published by Smilegate for South Korea, Amazon Games for North America, Latin America, the EU, and My.Games for Russia.
When Did Lost Ark Come Out?
The development of Lost Ark began all the way back in 2011. At that time, the game was being developed under the "Project T" codename. However, Lost Ark launched officially over seven and nearly eight years later, on the 4th of December, 2019. This launch was for South Korea only.
Lost Ark is currently in its open beta phase for Russia, and it is currently in the closed beta phase for Japan, with registrations taking place. For North America, South America, and Europe, Lost Ark was launched on the 11th of February, 2022.
Lost Ark Gameplay Explained
Like all action role-playing games, Lost Ark is heavily focused on exploration and combat. Lost Ark is set in the massive world of Arkesia, which consists of seven different continents. Not only that, but the world of Arkesia has hundreds of Islands. To explore the world of Arkesia, players also have access to ships they can use to sail the seas.
The game starts with character creation. There are a total of 18 classes in Lost Ark, five of which are the Base Classes, with the rest of them being the Advanced Classes of the Base Classes. Each class has its own unique strengths, weaknesses, abilities, and equipment.
Players will also experience tons of combat in Lost Ark. Combat in Lost Ark is fast-paced and has a hack and slash style. Players will usually come across hordes of enemies instead of individual enemies. To deal with these hordes, players have access to many attacks and other abilities like healing.
Another huge component of Lost Ark is the skills system. Each playable class in Lost Ark has different sets of skills, which the players can improve upon over time. There is a huge variety in terms of what skills you can level up, which allows for tons of customizability in terms of character build.
Also, like other action role-playing games, Lost Ark has a unique story. On top of the main story, players also have access to tons of different quests scattered around the map.
One of the best parts about Lost Ark is that it is an MMO game. You can do all the stuff mentioned above with your friends. You can also face off against other players in battles of up to 3v3. After completing certain quests, you will get access to your stronghold island, which has tons of customizability.
Lost Ark Economy Explained
Lost Ark has a diverse economy where Gold is the primary currency. Lost Ark Gold is used for almost all transactions in the game. You can buy better and more effective equipment and items with Gold in Lost Ark. You can also use Gold to upgrade some of the gear you already own. Along with that, if you want to trade items with other players, you can do that using Gold. You can sell your items to other players for Gold and then buy items with Gold.
Fortunately, there are many ways that you can get Gold in Lost Ark. The first method that most people will gravitate towards for acquiring Gold is farming. Farming is a process where you repeatedly complete some low-difficulty objectives in the game to earn certain rewards, which in this case is Lost Ark Gold. Instead of farming, you can also simply play the game, and you will get some gold for doing stuff like completing quests. However, you can also buy Lost Ark Gold with real cash. Take a look at our list of the best places to buy Lost Ark Gold, pick out a site, and buy as much Gold as you like.
What's the Point of Lost Ark?
The main goal of Lost Ark is to explore the world, complete quests, and complete other objectives. You can do all of that stuff with your friends alongside you. While there is a storyline to Lost Ark, and there is a way that you can reach the end game, depending on when you are reading this, the final content for the story may not have been released yet. The content for the storyline gets released in pieces. For this reason, the point of Lost Ark is simply to have fun exploring the massive world.
Is Lost Ark Hard to Play?
While Lost Ark may seem daunting for players who have never played a game of this type, it is not that hard compared to other games like Elden Ring or Dark Soules. However, one thing that is hard in Lost Ark is the raids. Even the most experienced players can have trouble completing raids successfully. Fortunately, you have the option to complete raids on different difficulty levels, which makes the game a bit easier. In conclusion, Lost Ark is a medium on the difficulty level.
How to Get Better at Lost Ark?
If you try to complete certain objectives in Lost Ark at the hard difficulty level, you will have to be really good at the game to do that successfully. However, there are ways that you can get better at the game and make things a lot easier for you. One of the best ways to make things easier in the game is by acquiring some Lost Ark Gold and then using it to buy equipment that helps you in battles.
Another way that you can be more successful in battles in Lost Ark is by leveling up your skills. If you are not sure about what skill to equip, you can use Proving Ground's Book of Coordination to test out the skill and then decide based on that.
One common mistake that people make is to equip skills with similar cooldowns. This is a major problem during later sections of the game where enemies are much stronger. It is better that you keep a mixture of long cool down and short cooldown skills. Finally, there is nothing better than practice. If you want to improve in Lost Ark, simply play the game more.
How Many People Play Lost Ark NOW?
Depending on the time of the day, you can find anywhere from 100,000 to 200,000 concurrent players playing Lost Ark at the same time on Steam. Usually, there is a high concurrent player count for Lost Ark after sunset in most places.
If we look at the monthly numbers, there were an average of 170,000 concurrent players for the month of August 2022. However, those are just the concurrent player numbers. According to some estimates, about half a million players are playing Lost Ark these days.
Why is Lost Ark so Popular?
After looking at the player count numbers, it is clear that Lost Ark is extremely popular. The game got over a million players right after launch, which suggests that Lost Ark was well received at launch. There are several reasons why Lost Ark is soo popular and well received.
One of the main reasons that Lost Ark has been such well received is timing and demand. There are not a lot of recently launched games like this one where the gameplay uses a 2.5D top-down perspective. Games like Diablo III, Path of Exile, and Grim Dawn are several years old. There was a massive void for fans of this genre, which Lost Ark was happy to fill. Lost Ark launched precisely when players were demanding such a game.
The second reason for Lost Ark's popularity is because of how balanced it is. With most games like this, there is a heavy focus on either the MMO or ARPG portion. However, with Lost Ark, there is a nice balance between MMO and ARPG elements. It is not only just more enjoyable, but it also makes the game more accessible to players that prefer either of the two elements.
Is Lost Ark Dying?
Lost Ark was launched recently for North America and Europe. At launch, about 1.3 million concurrent players were playing the game at the same time. From this, we can safely conclude that the game practically blew up at launch. However, the average concurrent player count for the last 30 days has stayed around 160,000, which is a massive drop from the all-time high of over 1.3 million concurrent players. The all-time peak was only seen several days after the game's official launch. The drop in concurrent player count numbers may lead many people to conclude that the game is now dying. However, this does not paint the complete picture.
The thing is, the average player count dropped to around 400,000 players only one month after launch. This number went down to around 170,000 not too long after that. This drop in player count right after launch is not uncommon. Most games get massive concurrent player count numbers at launch because of all the hype, and then it drops down to a more stable number. It is the case with Lost Ark as well. The player count numbers are still high as compared to most other games. From this, we can conclude that Lost Ark is not dying.
Conclusion
Lost Ark is an incredibly popular game. Managing a concurrent player count of over 100,000 players would be a huge success for any Tripple A title, which Lost Ark easily achieves daily. Lost Ark has tons of gameplay elements that MMOARPG fans will enjoy. Along with that, Lost Ark also has a massive world ready for players to explore.
If you have not yet played Lost Ark until now, then you are missing out on a great game, especially if you are an MMOAPRG fan. You should definitely consider trying out Lost Ark.
FAQ
What is Lost Ark?
Lost Ark is a free-to-play MMORPG game developed by Smilegate RPG.
When was Lost Ark released?
Lost Ark was initially released in South Korea in 2018 and then in Russia in 2019.
Is Lost Ark available worldwide?
Lost Ark is available in South Korea, Russia, and Japan, but Smilegate RPG plans to release it globally.
What platforms is Lost Ark available on?
Lost Ark is currently only available for Windows PC.
Is Lost Ark free to play?
Lost Ark is free to play with optional in-game purchases.
What are the gameplay features of Lost Ark?
Lost Ark features open-world exploration, dungeon raids, PvP battles, and a unique class system.
What are the system requirements to play Lost Ark?
The minimum system requirements to play Lost Ark include an Intel i3 processor, 4GB RAM, and a GeForce GT 730 graphics card.