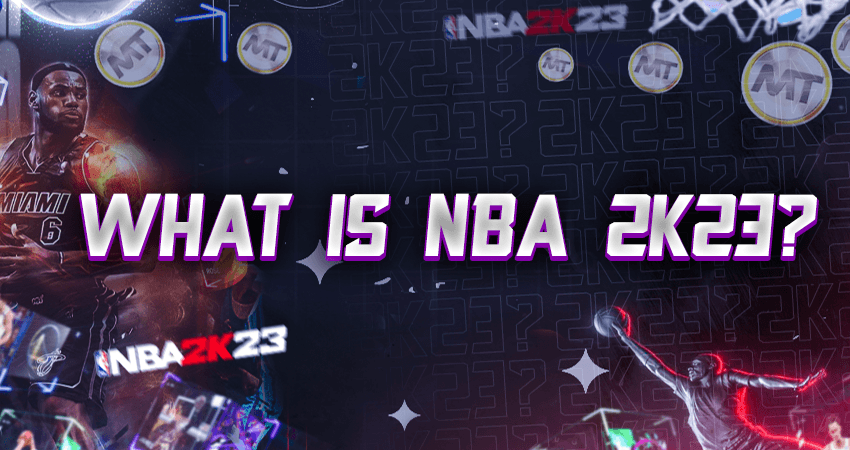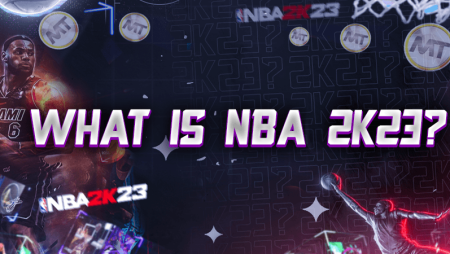 When people talk about Basketball video games, probably the first name that comes to mind is NBA 2k23. NBA 2k23 is probably one of the most popular Basketball video games or sports simulation games right now.
The NBA video game series has a long history, with a new title getting released almost every year. Because of how good the game is, it reaches massive popularity with each of its releases. If you are looking for a bit more info about NBA 2k23, you are at the right place. Here is our take on everything you need to know about NBA 2k23.
Key Takeaways
NBA 2k23 is a popular sports simulation video game based on the NBA or National Basketball Association.
The game was developed by Visual Concepts and published by 2K, which is also responsible for publishing other popular video game series.
NBA 2k23 has a 2.5D style of gameplay where players can control any player on their team and use various movement mechanics to score and block opponents.
The game has its own economic system with MyTeam coins as the primary currency used for building dream teams and acquiring favorite players from the NBA or WNBA.
The main goals of the game are to score as many points as possible and to build one of the top teams with popular NBA or WNBA stars.
Who Made NBA 2k23?
The task for developing NBA 2k23 was completed by Visual Concepts, which is an American-based video game developer founded all the way back in 1988. They are responsible for working on some of the world's most popular sports simulation video games, including WWE 2K22 and more.
NBA 2k23 is Published by 2K, previously known as Take-Two Interactive, which is also a notable name in the video game industry. Launching back in 2005, 2K is responsible for publishing some of the most popular video game series like BioShock, Borderlands, and more. The list also includes sports simulation series like NBA and WWE.
When Did NBA 2k23 Come Out?
The first ever NBA 2k video game was released all the way back in 1999. Since then, a new NBA 2k video game has been getting released almost every year. Along with a new game every year, there have also been other releases like the NBA 2k Playgrounds 2 or the NBA 2k Mobile.
For the year 2022, we got the NBA 2k23. The first reveal trailer for NBA 2k23 came out summer this year, on the 29th of July, 2022. Only about two months of a wait after that, NBA 2k23 got released on the 9th of September, 2022.
NBA 2k23 Gameplay Explained
NBA 2k23 is a sports simulation video game based on the popular professional basketball league called the NBA or the National Basketball Association. Because of that, the core of the gameplay of NBA 2k23 revolves around basketball and NBA. The video game has a 2.5D style, similar to Fifa and other sports simulation games.
As you play a match of NBA 2k23, you will get a 2.5D style view of the entire court with all the players or at least the chunk of the basketball court where the ball currently is. You can control any of the players on your team and switch from controlling one player to controlling some other player using the controller. The players that you are not controlling will stay in AI mode.
As you might have already figured out, the gameplay of NBA 2k23 consists of dribbling the ball to the other team's court and then shooting some hopes to score. As you make your way towards the opponent team's court to throw the ball in the hoop, you have tons of movement mechanics at your disposal that you can use to pass the ball or dodge the opponent players. There are also several movement mechanics that you can use to block the opponent team from scoring or making their way into your team's court.
Another core gameplay element of NBA 2k23 is the MyTeam section. With this game mode, you get to experience what being a team manager feels like for NBA. You get to assemble your dream team with some of your favorite NBA or WNBA stars and then have them take part in basketball matches. Since the game is based on real NBA, you have access to all of the most legendary NBA and WNBA players.
NBA 2k23 Economy Explained
Like a lot of other video games, NBA 2k23 has its own economic system with its own in-game currency. Just like you have gold in Lost Ark and Apex Coins in Apex Legends, you have MT coins or MyTeam coins in NBA 2k23. In short, MT is the primary currency of the game.
MT coins are primarily used for the MyTeam mode in NBA 2k23, hence the name MyTeam coins. You use Gold in Lost Ark to buy stuff like Armor and Apex Coins in Apex Legends to buy skins. On the other hand, the primary use for MT coins in NBA 2k23 is to acquire all of your favorite players from the NBA or the WNBA and build one of the best teams. Other stuff you can do with MT coins in NBA 2k23 include buying packs from the pack market, buying cards from the auction, and more.
If you are looking to get some MT coins for NBA 2k23, you will have to spend a lot of hours playing the game. You can also buy them with real cash to save time. Check out our list of the best places to buy NBA 2k23 MT coins, pick out a site, and buy as much MT as you like.
What's the Point of NBA 2k23?
As we have already mentioned, NBA 2k23 is a sports simulation game based on basketball. So, the main goals of a match of NBA 2k23 are similar to the main goals of basketball. For example, in a match, your main goal is to reach the opponent's court and score as many points as you can by throwing the ball through the hoop.
However, there is another goal of NBA 2k23. That goal is to build one of the top teams with some of the most popular NBA or WNBA stars. So, the point of NBA 2k23 is to essentially experience all things basketball.
Is NBA 2k23 Hard to Play?
When people talk about games that are hard to play, rarely does anyone mention NBA 2k23. One of the main reasons is that NBA 2k23 is not a particularly hard-to-play game. NBA 2k23 is very beginner friendly, and you can play the game even if you have never played a game like this.
However, when you start playing NBA 2k23 competitively against real gamers, things completely change. While it is easy to get into NBA 2k23, reaching the top level and becoming a really good player at NBA 2k23 will require a ton of time and a lot of practice.
How to Get Better at NBA 2k23?
One of the best ways to get better at NBA 2k23 is simply by actually learning the game. However, we are not talking about the video game. We are talking about basketball itself. Since NBA 2k23 is essentially a basketball video game, it only makes sense that you should know all the basic stuff about basketball. You can also check out pro-NBA matches and learn how they play, and then try to implement those playstyles in the game.
Besides learning more about basketball, there is a way that you can make the game feel a lot easier for you. To do that, you will have to acquire the top NBA or WNBA stars. These players will miss fewer shots, stumble less, and perform better overall. To get all the best players, you will need a ton of NBA 2k23 MT coins.
However, despite doing both of these things, you won't get any better at NBA 2k23 if you ignore the practice. Make sure that you are regularly playing the game, even if the gaming sessions are not that long, and practicing as much as you can. If you give it enough time, you will soon start to see impressive results.
How Many People Play NBA 2k23 NOW?
According to the Steam player count charts, the concurrent player count for NBA 2k23 stays around 10,000 to 20,000, which brings the average to about 15,000 concurrent players. These numbers have been the same for several months now, which means that they will stay the same for a few more months to come.
While the numbers mentioned above are quite impressive, what's even more impressive is that they are just the PC player count numbers. NBA 2k23 is also available on other platforms, which means that the actual number of players is a lot higher. Judging by the twitch viewership stats, that number count is anywhere around 60,000 players.
Why is NBA 2k23 so Popular?
One of the main reasons why NBA 2k23 is so popular is that basketball itself is super popular. Not only that, but the most popular professional league for basketball is the NBA.
The thing is, NBA 2k23 is a major part of the whole hoop culture. People that are fans of the sport and regularly attend NBA events are also at least familiar with the game and usually play the game regularly. Since there is a huge fan following for NBA, it only makes sense that the popularity of a game based around it would also be quite large.
However, there is another reason why NBA 2k23 is so popular. NBA 2k23 is a fun game. The game has very few to no bugs or glitches. It runs completely smooth and is available on all platforms, including the older generation of video game consoles like PlayStation 4 and the Xbox One.
Visual Concepts and 2k are both some of the most experienced organizations in the world of video games, especially sports simulation games, and they have employed all their experience and what they have learned over the years in NBA 2k23. This has resulted in one of the best NBA 2k games the community has seen so far.
Is NBA 2k23 Dying?
The short answer to that is, no, NBA 2k23 is nowhere near dying. The first and probably the main reason is that the game just launched about a few months ago. Video games this early in their life cycle do not start to die out, especially the ones that have such a massive fan following, like the NBA series. Another example of these kinds of games includes Call of Duty.
Another reason why we can conclude that NBA 2k23 is not going to die out any time soon and is definitely not dying right now is that the fanbase for basketball is not dying. Since the fanbase for basketball is somewhat tied to NBA 2k23, there are little to no signs of either of them dying out in popularity.
The third and final reason why NBA 2k23 is not dying is the player count numbers. The player count numbers for NBA 2k23 are really healthy, and they do not suggest in any way that the game is dying. Even when a new title for NBA 2k is launched, we have observed that the player base for previous titles remains strong, which will also be the case for NBA 2k23.
Conclusion
NBA 2k23 is a super fun game. Watching a super hyped NBA match and then loading up a game of NBA 2k23 with your friends is an experience not many other things can replicate. If you have not yet tried out NBA 2k23, then you are missing out on a great sports simulation game, especially if you are a basketball fan. Try the game today, and you might just end up spending hours on it.
FAQ
When was NBA 2K23 released?
NBA 2K23 was released on September 10, 2021.
What platforms is NBA 2K23 available on?
NBA 2K23 is available on PlayStation 4, PlayStation 5, Xbox One, Xbox Series X/S, Nintendo Switch, and PC.
Can I play NBA 2K23 on my mobile device?
A mobile version of NBA 2K23 is available for download on iOS and Android devices.
What new features are included in NBA 2K23?
Some new features in NBA 2K23 include improved gameplay mechanics, updated rosters, and enhanced graphics.
Is there a story mode in NBA 2K23?
Yes, NBA 2K23 includes a story mode called "MyCAREER," where players create and control their basketball players as they navigate the professional leagues.
Can I play NBA 2K23 online?
Yes, NBA 2K23 includes online multiplayer modes such as "MyTEAM" and "MyNBA/MyWNBA."