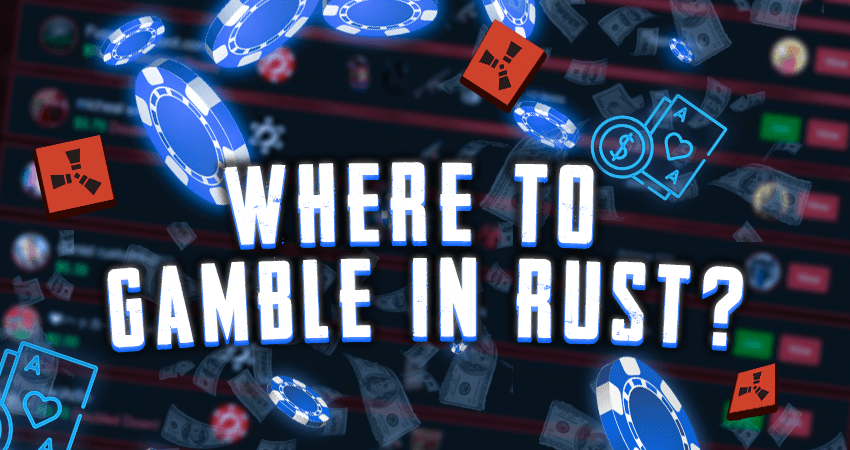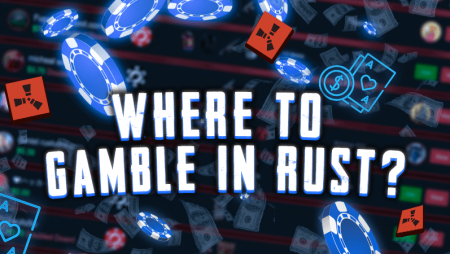 Are looking for places where you can gamble in Rust. If that's the case then you are at the right place. Here we will be discussing everything you need to know about where to gamble in Rust.
In-Game Rust Gambling – Bandit Camp Roulette Wheel
If you are looking for ways to gamble in Rust, one of the most common ways you can do that is using the Roulette wheel located in the Bandit Camp area inside Rust or the Bandit Town.
To use this roulette wheel, all you have to do is head over to the Bandit Town location and then enter the building where the wheel is located. Once inside the building and in front of the Roulette wheel, you can use your scraps to bet on certain numbered and colored sections on the roulette wheel.
Once you select a certain number on the wheel and the number of scraps that you want to bet, you will spin the wheel, and if it lands on the number that you selected, you will win. The number of scraps that you win will depend on the number that you selected.
Location Of The Bandit Camp
To find the building in Rust that has the roulette wheel, you will have to go to Bandit Town or the Bandit Camp. To do that, enter a game of Rust and open the map. Once you are looking at the map, try to find the location that has tons of vending machine icons. These icons will have a circular shape and a green color. Inside these circles, there will be an image of a shopping cart.
Another thing that you would want to know about the Bandit Camp is that no asphalt or main roads lead towards it. There are only two dirt roads that lead to Bandit Town.
After you have located the Bandit Town, all you have to do is walk, run, drive, or fly your way towards it. One thing that you should be careful of while entering Bandit Town is that it is a safe zone, and no weapons are allowed in it. So, don't go running around with a weapon in your hand all willy-nilly. If you do that or if you shoot your weapon within the area, the NCPs will start shooting at you.
In-Game Rust Gambling – Rust Cases
If the roulette wheel is not your cup of tea, and you are looking for some other ways for Rust gambling within the game, then you should try opening some Rust Cases. Instead of betting scraps on a number on a roulette wheel, with Rust cases, you buy in-game cases for real cash and then open them to get a random in-game item out of them. A lot of people prefer this type of gambling because they get to enjoy some guaranteed in-game items instead of potentially losing all their scraps.
Online Rust Gambling Platforms
Opening Rust cases within the game and using some of your scraps to spin an in-game roulette wheel may sound fun, but if you really want to level up your gambling game and want to have a true Rust gambling experience, you should try out online Rust gambling platforms.
There are a lot of online Rust gambling platforms out there that allow users to enjoy some gambling games. The best part is that you can use your Rust in-game items to take part in all the gambling activities that these platforms have to offer. Some platforms even offer virtual sportsbooks for placing bets on esports or sports matches.
Online Rust Case Opening Platforms
When it comes to Rust Cases, you are not just limited to the ones available in-game. There are tons of platforms out there where you can open some custom cases that have much higher odds of giving you a better in-game item.
Summary
For in-game Rust gambling, the first place that most people go to is the Bandit Camp roulette wheel. You can spin this roulette wheel and bet on the numbers using some of your scraps. To find the Bandit Camp, you will have to use the in-game map. Its location will have tons of vending machine icons. Another way that you can gamble within the game is by opening in-game Rust cases.
However, the game is not the only place where you can take part in some Rust gambling. You can take part in Rust gambling outside of the game as well. You can try some online Rust gambling websites, or if you are not into gambling games, you can try out some online Rust case-opening platforms. But make sure that you don't go overboard with gambling.