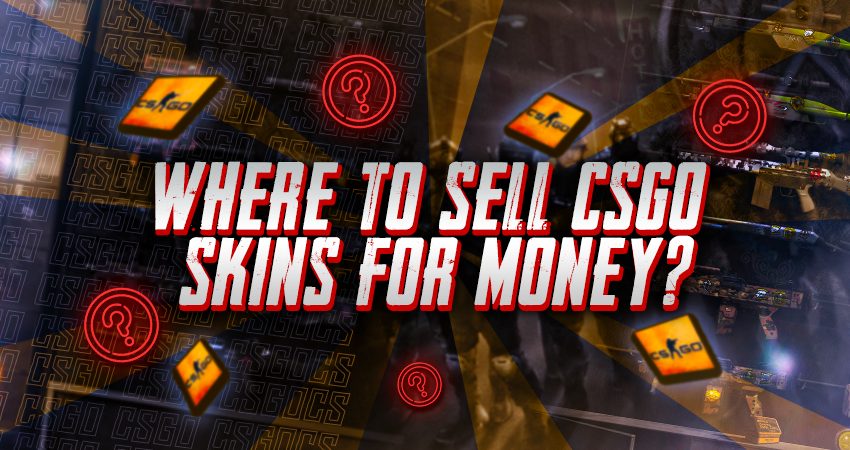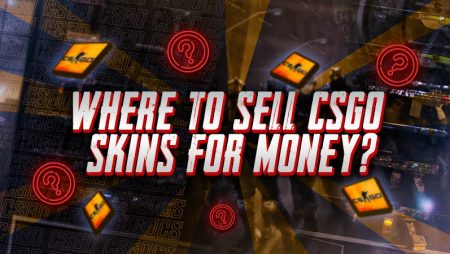 A lot of CSGO players like to collect CSGO skins. However, as time goes on, people start to get bored with their old skins and may want new ones.
If you are fed up with your old CSGO skins and now no longer have any interest in collecting CSGO skins, then there is great news for you. There are actually several ways you can get rid of those skins and get real cash in return. Here is our take on all of the most popular ways you can sell your CSGO skins for money.
Steam Community Market
The first place most people go to for selling their CSGO skis is the Steam Community Market. The process is quite simple, and skins usually get sold instantly if the price is right.
However, there is one major problem with the Steam Community Market. When you sell items on the Steam Community Market, you only get the money in your Steam Wallet. You can only use that money for buying some other CSGO skins, or you can use it for buying some gamers from Steam.
Facebook Groups and Reddit Communities
There are tons of Facebook groups and Reddit communities dedicated to selling and purchasing CSGO skins. There are tons of potential buyers and sellers in their places that you can either sell CSGO skins to for real money or buy CSGO skins from them with real money.
All you have to do is join these communities and create a post where you describe what you want to sell. You can post pictures and the price that you want for those items. Potential buyers that need the items and like the price you listed them for will reach out to you in no time. There is one major issue with these communities, which is scams. The group owners can do little to nothing if you get scammed.
Online Skin Cash-Out Platforms
If you are looking for instant cash for your CSGO skins, then the best place that you can go to is online skin cash-out platforms. These online skin cash-out platforms will buy CSGO skins from you and instantly pay you with real cash as soon as they receive the skins.
However, there is one issue with these places. Because these platforms will transfer you the cash instantly, the prices that they offer are fixed. But they usually offer a decent price so it is not that big of a problem.
Online Third-Party Marketplaces
This is probably one of the most popular places for selling CSGO skins for money. Online third-party marketplaces are platforms where you can list your items for sale, and then users can buy those skins if they like the price. The platform takes a certain percentage on each transaction.
Most of the skin cash-out platforms offer this kind of service as well. The benefit of online marketplaces is that you can sell your skins for great prices. However, you may have to wait quite a bit before your skins get sold. Another benefit of using online marketplaces is that no matter who the buyer is, the platform manages the transactions, so there is no way of you getting scammed.
Conclusion
There are tons of places where you can sell your CSGO skins for money. The best place to do that is either online skin-cash-out platforms or third-party marketplaces that allow you to list your CSGO skins for sale.
However, there are tons of scam reports on the internet. There is a chance of you getting scammed if you don't choose the platform carefully. You can check out our list of the best places to cash out CSGO skins, where you will get scam-free platforms.