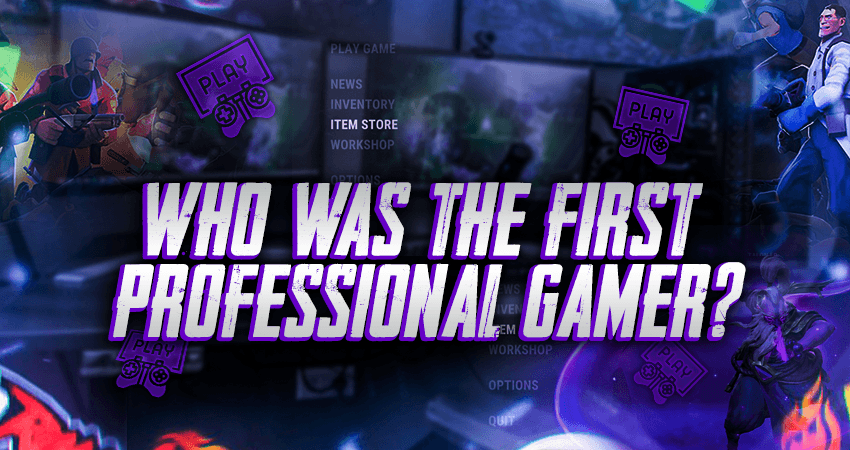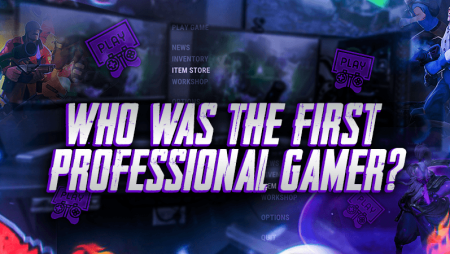 Not too long ago, making money through gaming was considered impossible. Gaming was not at all thought of as a profession. However, that's not the case anymore.
Making money from gaming is not just a possibility, instead, becoming a professional gamer is a sought-after career for a lot of people.
There are thousands of professional gamers these days.  One might wonder who was actually the first-ever professional gamer. Here we will try to answer precisely that.
What Is A Professional Gamer?
Before we start trying to figure out who was the first professional gamer, we must first determine what a professional gamer is. Gamers have been playing at really high skill levels for a long time, so it's important to make the distinction.
A professional gamer is someone who plays video games as a full-time career, and it is also their primary source of income. On the other hand, someone who plays at a high skill level and has won several tournaments but only competes as a hobby is not considered a professional gamer.
Who Is Considered The First Professional Gamer?
This is actually a very tricky question. It's like asking who was the first professional basketball player or the first professional singer. That being said, it is widely agreed upon that Dennis Fong or "Thresh" is the first professional gamer.
Thresh is considered the first professional gamer because he was not just good at playing video games but because he competed in tournaments full time and dominated the competition.
Early Gaming Career
Dennis Fong was born in 1977. He is an American national who was born in Hong Kong. The first gamer tag that he came up with was "Threshold of Pain", which was later changed to "Thresh" because of the character limits for gamer tags that most games at that time had.
Thresh started playing video games professionally in 1993 when he was just 16 years old. He started with Doom, which is arguably one of the first first-person shooter games. He later started playing Quake professionally as well.
Most Notable Achievements
One of his most notable achievements in professional gaming for Doom includes his victory in the Judgment Day Doom tournament held in 1995. The tournament included 24 players from the United States and the United Kingdom.
His victory in the Red Annihilation Quake Tournament is probably what Thresh is best known for. The tournament was held in 1997 at the Electronic Entertainment Expo. The tournament was sponsored by Microsoft.
Earnings & Prizes
At the time when Thresh was a professional gamer, in the late 90s, there were no team organizations that would hire professional gamers. So most professional gamers relied on prize money. Good players, like Thresh, also had access to brand endorsements.
Thresh managed to earn around 100,000 U.S. dollars annually during the peak of his career. These earnings included prize money from tournaments that he won and brand endorsements. Also, he won a Ferrari 328GTS for winning the Red Annihilation event, which was worth around 60,000 U.S. dollars.
Retirement And Later
Thresh's career as a professional gamer lasted about five years as he retired in 1997. During his professional gaming career, he won every tournament that he competed in. He left professional gaming to focus on his business.
After his five-year career as a professional gamer, he became known as the Michael Jordan of gaming. About nineteen years after his retirement from professional gaming, on the 27th of July, 2014, he got included in the ESL Hall of Fame.
Conclusion
Dennis Fong, or Thresh, is the first-ever professional gamer. He has laid down the path for many aspiring professional gamers to come by proving for the first time that gaming can be much more than just a hobby. For that reason, he has cemented his name in the world of professional gaming.