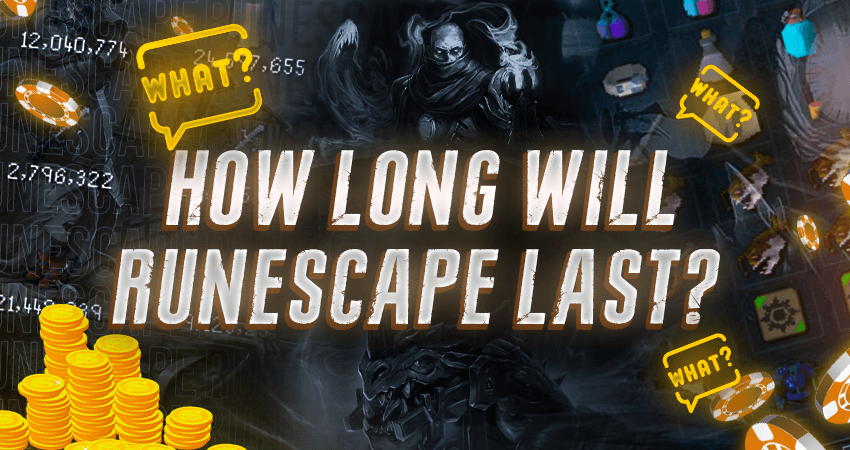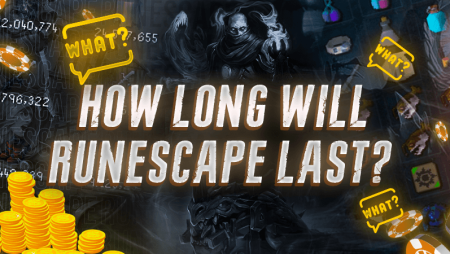 When people think about starting to play a new multiplayer video game, one of the first questions they have on their mind is that is the game even populated enough that they will find other players to play with. For RuneScape, that's not that big of a problem.
However, what is a problem for RuneScape is that it has been launched for quite a while now. The main question then arises, will the game even last a long time so that new players can enjoy it for a while? Here is our take on how long is RuneScape expected to last.
How Long Do Other Games Last?
First up, let's talk a bit about how long other games last so we can get a reference point. The life cycle for games like Call of Duty and Fifa is not that long. Since a new title for these games launches every year that replaces the previous title, the developers tend to stop updating the older titles quite fast.
However, you can still find players for a ton of older Call of Duty games, like Call of Duty Modern Warfare 2019. Not only that, but other games like Battlefield and Rainbow Six Siege have a massive lifespan. On average, we can safely assume that a game will last anywhere from three to ten years or up to fifteen years in some cases.
RuneScape Player Count
The main thing that determines the lifespan of a video game is its player count. If a game has a healthy player count, the developers will keep on providing updates and support for the game. If the player base dies out, the developers will shut down services for the game.
For RuneScape 3, the daily player count stays around half a million players. The number of subscribers for RuneScape 3 is around 17 million. On the other hand, the daily player count for Old School RuneScape is around 1.5 million players. On top of that, the number of subscribers for the game is around 36 million.
Overall Player Count Trend
The daily player count and subscriber numbers are great for both RuneScape 3 and OSRS. However, it is the overall trend of the player count that actually tells us how long a game will last. Fortunately, the trend of the player count numbers for both RuneScape 3 and OSRS paints a positive picture.
If we take a look at the player count charts for RuneScape 3, we can see that the player count peaked in early 2021. After that, the player count reached its all-time low in early 2022. However, the player count has slowly been picking up steam since then and has increased quite a bit.
For OSRS, the player count peaked in late 2021. It has been on a steady decline since then. However, it only reached an all-time low until mid-2022 but has been going back up since then. If we look at the general trend for both games, it is clear that the player count numbers are healthy and are not declining at an alarming rate.
From all of this, we can conclude that RuneScape will last at least five more years from now. The main reason is that there are no signs of the games dying any time soon and both have insane player count numbers.
Conclusion
RuneScape has a ton of players, and it doesn't seem like they are going to leave the game any time soon. We can expect the game to last anywhere from five to six years from now until 2028. If you want to start playing RuneScape now, you don't have to worry about the game dying soon.