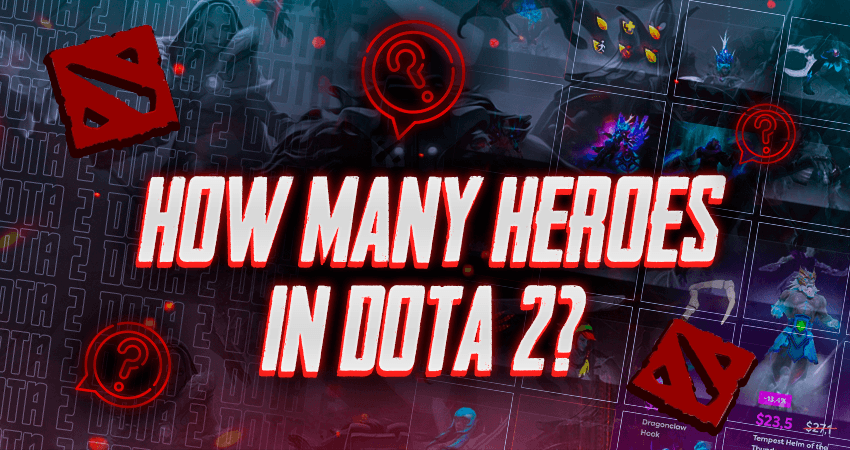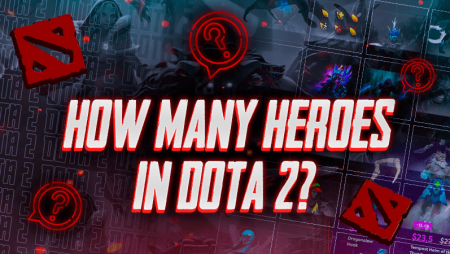 At the time of writing this article, there are a total of 123 heroes in Dota 2. While you may think that this is a huge selection of heroes, the game did not have this many heroes from the start. At the launch of Dota 2, this number was quite smaller than what it is now.
The latest hero that is added to the game is the Primal Beast. The Primal Beast was added to the game on the 23rd of February, 2022. Before that, in October of 2021, the 122nd hearo was added to Dota 2, which was Marci. Just like this, Valve has been adding new heroes to the game ever since it launched back on the 9th of July, 2013. A new hero is added to the game usually with a major patch or update. With this kind of major update, not only does Valve add a new hero, but the stats of some of the existing heroes are also changed.
In the Alpha stage of the game, there were only 24 heroes. This was even before the game launched, as the Alpha stage was being tested in 2010. After the Alpha stage, the Beta version of the game began in January 2011. During the Beta version of the game, a total of 77 heroes were released. The Beta stage lasted till May 2013, after which the Gold stage began. A total of 9 heroes were added. After a major overhaul in 2015, 12 more heroes have been added, which brings the total up to 123.