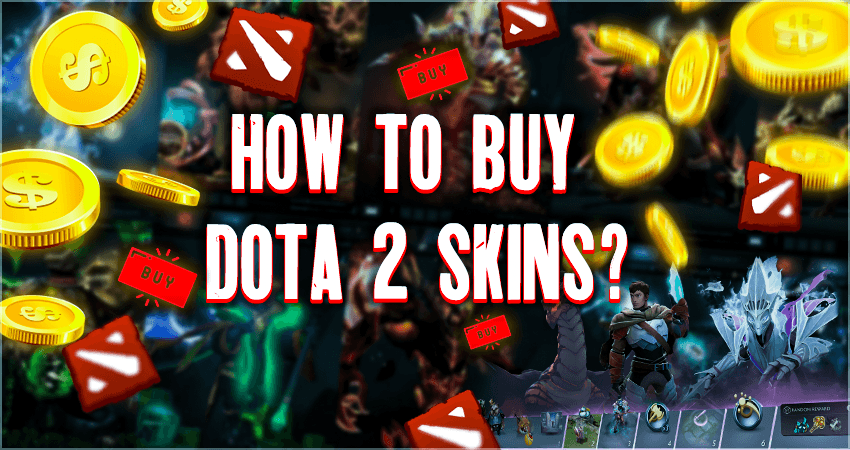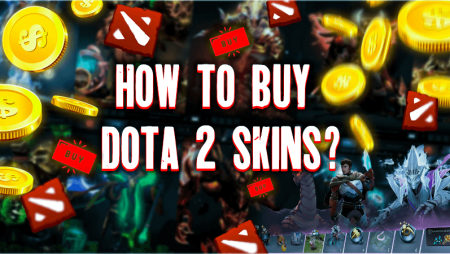 With the incredible popularity of Dota 2, there are tens of thousands of players that are looking for some Dota 2 skins. If you are looking to buy some Dota 2 skins, you are at the right place. Here is a complete guide on how to buy Dota 2 skins.
Ingame Store
The first place where most players go for buying some Dota 2 skins is the in-game store. To view all the skins that you can get through the in-game store, all you have to do is click on the particular hero for which you want to buy new skin, and on the hero's main page you will be able to see all the buyable skins on the bottom middle part of the screen.
How To Buy?
Right where you see the different skins that are available for purchase for that particular hero, you will also be able to see a price. To buy the skin all you have to do is click on it and then click the purchase button. Now a small window will pop up on your screen asking for authorization. To finalize the purchase all you have to do is click authorize and you will soon see the skin in your armory.
Steam Community Market
The Steam community market is by far one of the best places where a player can buy in-game items for any Steam market-supported game. It is because players are the ones selling their items here so you can sometimes get a better deal. For Dota 2 items that are available in the in-game store, you can find the same ones on the Steam community market for a lot cheaper.
How To Buy?
To purchase a Dota 2 skin from the Steam community market first hear over to its main page. You can access it through the steam browser or the internet browser that you are using. Now in the search bar, type in the name of the skin that you want to buy and several listings will come up on your screen. Choose the cheapest one from the listing and then simply click on buy.
Third-Party Online Marketplaces
With the growing demand for Dota 2 skins, several third-party marketplaces have also been popping up all over the internet. Third-party marketplaces are also great for buying some Dota 2 skins as you can get better deals there. You may even be able to find some ultra-rare Dota 2 skins on third-party marketplaces. Third-party marketplaces are great for those who want to sell their Dota 2 skins for actual cash.
How To Buy?
First of all, you will need to decide on a platform that you are going to use for purchasing Dota 2 skins. Once you have decided, head on over to the main page of the website of the platform that you chose and create an account. Now link your Steam account or just signup with your Steam account. Once you have made your account, head on over to the platform's inventory and choose the skin you want. Select your preferred payment method and enter the required information. Follow the procedure as dictated by the website and you are all done. The skin will land in your inventory through the Steam trading feature.
These are all the most common ways that you can use to buy Dota 2 skins. You can also find some players to trade with, in Facebook or Reddit groups, but there is a lot of security risk in them. It is best to always use platforms that are trusted and legitimate.