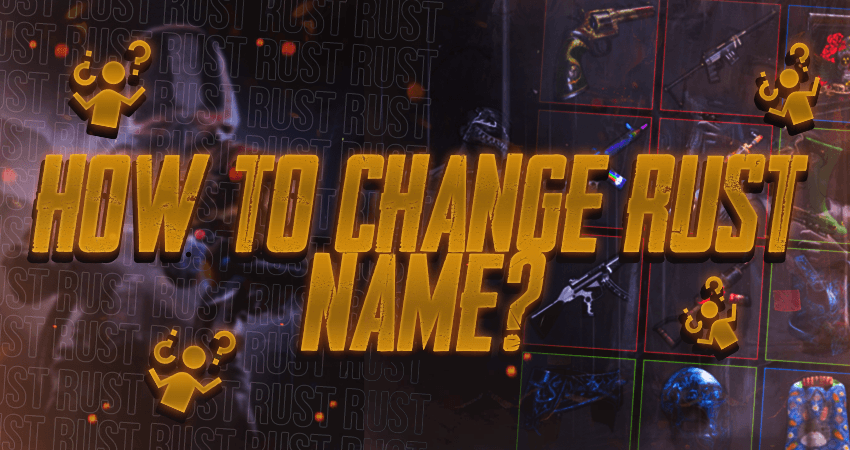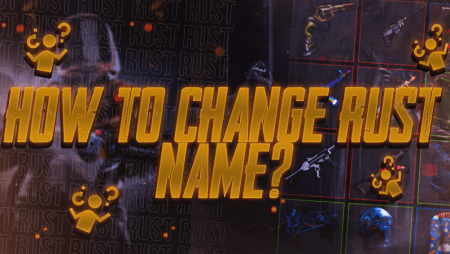 Are you tired of your current display name in Rust and want to change it to something cooler or more private? Follow these simple steps to change your Rust name and make your mark in the game. This step-by-step guide will help you navigate through the process on Steam and get you ready to dominate with your new nickname.
Key Takeaways
Add an introduction: Consider adding a brief introduction that explains why it's important to change your Rust name and what players can expect to learn from the article.
Add images: Including screenshots of each step can make it easier for readers to follow along with the instructions.
Clarify some steps: For example, in step 1, you could add more details on how to find the Steam launch icon, such as whether it's located in the taskbar or on the desktop.
Proofread: Make sure to double-check for any spelling or grammar errors to ensure the article is easy to read and understand.
So How To Change Rust Name?
It is quite often that as new players start up Rust for the first time, they pick a random name that first pops up in their mind. It is because they did not think much about this. However, once they get super invested in the game, they realize that they would like to be called by another cool nickname. Or, maybe they accidentally wrote their real name as their display name and they want to change it to a nickname for privacy. Either way, here is a step-by-step guide on how to how to change Rust name.
Step: Open the steam application by either double-clicking on the Steam launch icon on your desktop or by clicking on the Steam launch icon in the Applications tab from the search bar.
Step: Move the pointer towards your username at the top right corner of your screen and click on your username.
Step: A drop-down menu will open up. From this drop-down menu, click on "View my profile" to open the main page of your profile.
Step: Click on the "Edit Profile" option on the upper right portion of this new page.
Step: A new page will open up, showing all the general information about your profile.
Step: Make your way towards the "Profile Name" section and simply type in the new name.
Step: Scroll down a bit, and you will see the "Save" icon. Click on it to save all changes that you have made.
Conclusion
Changing your Rust name is a quick and easy process that can make a big difference in how you present yourself in the game. With these simple steps, you can easily update your display name on Steam and show off your new nickname to your friends and fellow Rust players. Whether you're looking for a more personalized name or simply want to keep your identity private, this guide has got you covered. So what are you waiting for? Go ahead and change your Rust name today!
FAQ
How do I change my Rust name?
You can change your Rust name by accessing your Steam profile settings and editing your profile name.
Is there a limit to how many times I can change my Rust name?
No, there is no limit to how many times you can change your Rust name.
Will changing my Rust name affect my game progress or inventory?
No, changing your Rust name will not affect your game progress or inventory.
How can I make sure my new Rust name is appropriate?
Keeping your Rust name appropriate and in line with the game's rules is important. Steam has guidelines on what is considered appropriate content.
What should I do if the new Rust name I want is already taken?
You will need to choose a different name that is not already taken. You can try adding numbers or special characters to make it unique.