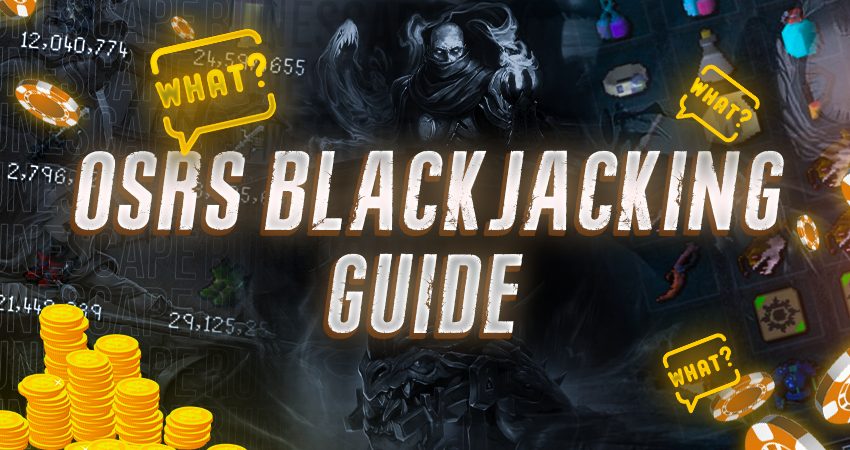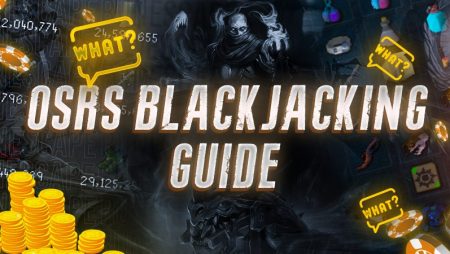 Blackjacking in OSRS is a popular thieving technique that players use to gain upwards of 250k xp/hr. However, not a lot of people know how to use that technique effectively. It requires a ton of precision and practice if you want to gain high rates of xp.
If you want to learn more about Blackjacking and how you can do it yourself, then you are at the right place. Here is our take on a complete OSRS Blackjacking guide.
Location For Blackjacking
Sadly, there is only one place where you can use blackjacking. That place is the Pollnivneach town, located right in the middle of the Kharidian Desert. Here are all the ways you can reach Pollnivneach.
Firstly, you can reach Pollnivneach by going through the Shanty Pass south of Al Kharid and then running southeast. However, you don't need to run all the way after going through the Shanty Pass. Another faster way to reach Pollnivneach is by using the magic carpet for 200 gp.
There is an easier way, but it requires you to have a house in Pollnivneach. There is a portal located somewhere northwest from the town, and after using it, you will find bandits for blackjacking by running a bit towards the east.
What are the Requirements for OSRS Blackjacking?
Before you can start blackjacking, there are some requirements you need to fulfill and acquire some items. One of the first requirements for blackjacking is 45 thieving. Along with that, you will also need to complete the Feud Quest.
The main item that you will need for blackjacking is the blackjack. Blackjack is a club-style weapon that has a crushing attack. There are three types of blackjacks in the game, with the main differentiating factor being the material they are made of. The three types of materials include Oak, Willow, and Maple. Since all the blackjacks have the same probability of knocking out bandits, and you get a free willow blackjack for completing the Feud Quest, you should simply use that one.
The next item you need is food, mainly pies and wine. The reason that these two food items are preferred is that they leave a remnant in the inventory like the empty pie dish and the empty wine bottle. This means that your inventory will stay filled, even if you use the food items. Why is this helpful? Well, if you accidentally click on the pickpocket option while blackjacking, it will give an error of full inventory.
OSRS Blackjacking – The Process
Now that you have acquired all items necessary for blackjacking and have met all the requirements, you can begin blackjacking. However, you should keep in mind that you can only blackjack and thieve from level 41 bandits if you are currently at 45 thieving. These bandits have big white beards, which helps in differentiating them. Once you reach 55 thieving, you can move on to the 56-level bandits, which are the ones with no beards.
To start blackjacking, find a bandit that is suited for your thieving level, right-click on them, and then lure them. The bandit will ask, "what is it" and you will have to ask him to "follow you for a surprise." However, they might tell you to "go away." No need to worry. Just keep on trying. Once they start to follow you, lure them into a room, preferably Ali's Dye Shop. But make sure that Ali is not in the shop.
Once they are lured, right-click on them and select the "knock-out" option. As soon as he drops to the floor, quickly right-click again and select the "pickpocket option." You can get two to three pickpockets while the bandit is knocked. As soon as the bandit gets back up, quickly knock him out again, and repeat this process over and over again.
You might fail with the timings of knocking out and pickpocketing. Because of this, you might take some damage and get stunned for five seconds. But there is no need to worry. Simply heal yourself and restart the process.
Final Thoughts
Blackjacking is one of the most lucrative techniques for xp in OSRS. However, it is a bit tricky to use effectively. Make sure that you follow all the steps carefully and work on your precision with knocking out and pickpocketing.