Thinking of using the Runestake platform to stake some of your RuneScape gold? Well, if you haven't entered any information on the site and haven't made any deposits, you got lucky. Runestake is a scam site, and you should avoid it. To learn more about it, here is our Runestake review.

This Runestake review was updated on October 2022.



About Runestake
Runestake is a platform that offers staking services for RuneScape gold. However, the site has a bad reputation. Several people have reported that the owners take part in several illicit activities. Hacking, punishing for no reason, and using user information for personal gain are just some of the things that you can expect from Runestake.
Our Runestake Review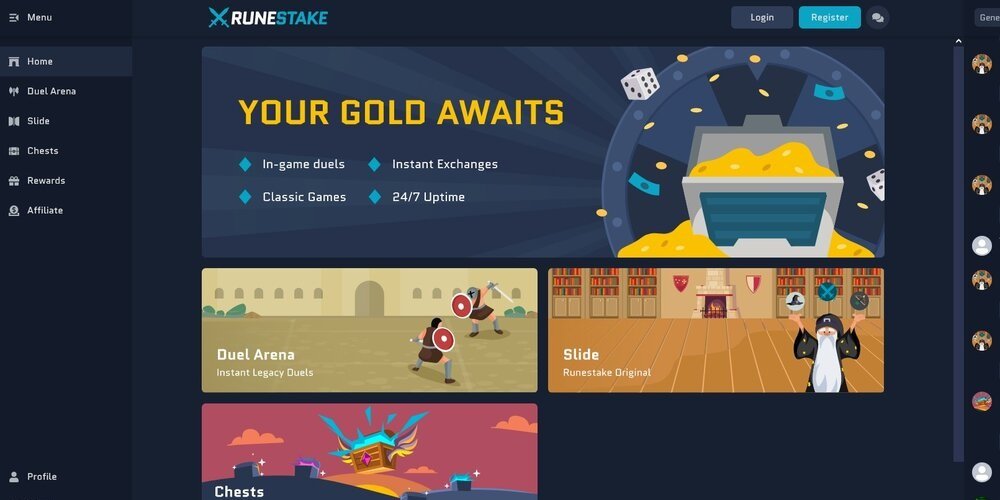 Runestake advertises itself as a safe and trustworthy platform where users can take part in RuneScape staking. In reality, the platform is anything but that. We tried the platform for ourselves and found tons of red flags against it.
One of the worst parts about the Runestake platform is that the site is soo well-designed that almost anyone would think of it as a legitimate platform. However, looks can be misleading. The Runestake platform is far from legitimate.
A simple google search will lead you to tons of negative reviews about the Runestake platform. While you may also find several positive reviews, judging by the activities Runestake has taken part in, those reviews are probably fake. It doesn't take much to write 10 or 20 fake reviews to boost the reputation of a platform.
If you have not yet made any deposits at the Runestake, you are very lucky. If you make any deposits at Runestake, there is a high likelihood that you get scammed and lose some of your money. Concluding this Runestake review, it is not a platform that you should try because its owners are known to take part in several malicious activities.
Runestake Alternatives
Frequently Asked Questions
✔️What is Runestake?
Runestake is a scam website that appears to offer staking services for RuneScape. However, they will either get your account banned or scam you.
✔️Is Runestake legit?
Runestake is not legitimate. We have found that the Runestake platform does not meet any of the legitimacy standards that a platform like it should adhere to.
✔️Is Runestake Trustworthy?
The Runestake platform is not trustworthy at all. After using the platform for some time, we found several red flags, including some security issues.
✔️Did Anyone at Runestake Get Scammed?
It didn't take long for us to stumble upon scam accusations against the Runestake platform. Most of those scam accusations are credible.