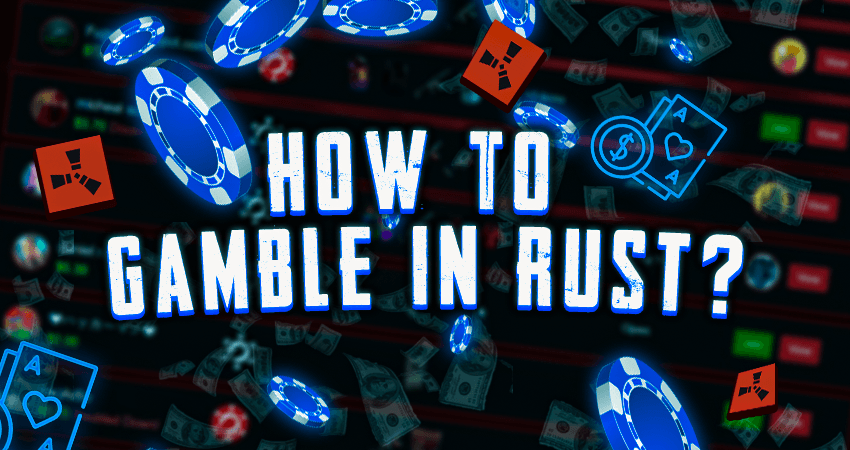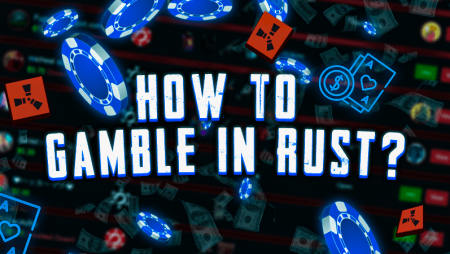 Rust gambling is super popular right now with thousands of players taking part in it almost every day. However, not many people know how to actually gamble in Rust. Here is our detailed guide explaining everything you need to know about how to gamble in Rust.
Key Takeaways
Rust gambling is popular due to the excitement and convenience it offers. You can gamble with Rust skins from the comfort of your own home.
Rust gambling platforms offer various gambling games and events that you can participate in after creating an account, linking it to your Steam account, and making a deposit using Rust items.
Rust case openings are another form of gambling in Rust that offer a chance to win random skins.
When choosing a third-party Rust gambling platform, it's important to select a legitimate and trustworthy one to prevent the risk of fraud or scams.
Gambling can be addictive and should be approached with caution and responsibility. Set a budget and avoid chasing losses or gambling with money that you can't afford to lose.
Why Is Rust Gambling So Popular?
Not just Rust skin gambling, online gambling, in general, is super popular. The first reason for this is that gambling is super exciting. You test out your luck and play some gambling games to see if you can win something. While the game is running and something of yours is on the line, the whole experience feels really exhilarating.
The second reason that Rust skin gambling is soo popular is that it is convenient. You can gamble in the comfort of your own home. You don't even have to get out of bed. Another reason why Rust gambling is so popular is that the game Rust itself is super popular. Not only that, there is a large community that revolves around Rust skins and in-game items.
Rust Gambling Platforms
With the growing popularity of Rust gambling, tons of online platforms started to launch on the internet. These platforms are dedicated to providing a Rust gambling service to their users. People can access these platforms from the comfort of their homes and take part in tons of different gambling events and games with their Rust skins.
How To Gamble In Rust?
Gambling in Rust is quite similar to any other kind of online gambling. You make a deposit, place a wager on any of the gambling games or events you like, and that's it. To start Gambling in Rust, you can follow the steps below.
Step 1: Go to the website of the Rust gambling platform of your choice.
Step 2: Create an account and then link it to your Steam account OR simply signup using your Steam account.
Step 3: Make a deposit using your preferred deposit method. (Most Likely Rust Items)
Step 4: Pick the gambling game or event that you want to play or take part in.
Step 5: Place a wager on the game or event.
Step 6: Wait for the result.
Step 7: Claim your prize if you win.
Step 8: Withdraw all your winnings using your preferred withdrawal method if you win anything. (Most Likely Rust Items)
Rust Case Openings
Another popular form of gambling in Rust is opening Rust cases. You open these Rust cases for a chance to get a random skin out of them. However, you never know if you are going to get a super rare skin out of them. There are third-party platforms for Rust case openings as well.
What To Look For in Third Party Rust Gambling Platforms?
When it comes to third-party gambling platforms for Rust, you have to be very careful about which one you choose. It is because if you choose the wrong platform, you may end up getting scammed. There have been tons of reports of people losing everything in their inventory. To avoid that happening to you, you should always make sure that the platform that you are about to use is legitimate, trustworthy, and has a good reputation.
There is no doubt that gambling in Rust s quite fun. It feels quite exciting when you leave things to your luck to see if you get some rare skins. However, you should always be responsible with it and make sure that you are on one of the trusted and legitimate platforms.
FAQ
What is Rust gambling?
Rust gambling is the practice of using in-game skins as wagers in online gambling platforms dedicated to Rust skins and in-game items.
What games or events can I gamble on in Rust?
Rust gambling platforms offer various games and events that you can participate in, including roulette, coinflip, jackpot, and Rust case openings.
What deposit methods can I use for Rust gambling?
Most Rust gambling platforms accept Rust skins or other in-game items as deposit methods.
Is Rust gambling legal?
The legality of online gambling, including Rust skin gambling, may vary depending on your jurisdiction. It's important to check the legal status of online gambling in your area before engaging in any gambling activity.
How can I choose a reputable and trustworthy Rust gambling platform?
Before signing up and depositing any funds, make sure to research the platform's reviews and reputation. Look for platforms that have a good track record and positive reviews from other users.
Is it possible to get scammed while gambling in Rust?
Yes, it's possible to fall victim to fraud or scams when gambling in Rust. To avoid this, always choose a legitimate and trustworthy platform and use caution when depositing or withdrawing funds.