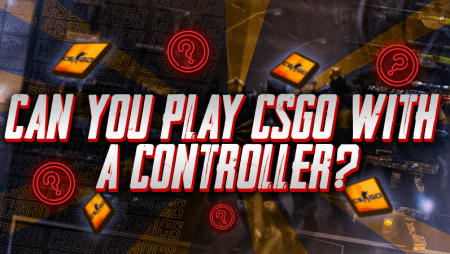 If you want to play CSGO with a controller, you have a total of three options. The first option is that you simply play the game on an Xbox 360. Secondly, the game can also be played on a PlayStation 3. Both these are fairly simple options because there is no messing around with any settings required, all you have to do is plug and play. However, not all CSGO players play on an Xbox 360 or a PlayStation 3. There is also an option for those CSGO players.
CSGO players playing the game on PC can use an Xbox or a PlayStation controller to play CSGO. First of all, you will have to connect the controller and make sure that it is detected by steam. Then you can just launch the game and enable the controller from the in-game settings. Finally, when you enter a match and if the controller is not working properly, open the console and type "exec controller.360.cfg". Here is a step-by-step guide on how to play CSGO with a controller.
Step 1: Plug in the controller.
Step 2: Open Steam.
Step 3: Click on the "View" option in the upper left corner.
Step 4: Click on "Big Picture Mode".
Step 5: Now go to settings and then "Controller Settings".
Step 6: Inside the controller settings make sure that the controller is detected.
Step 7: Launch the game.
Step 8: Go to the "Controller" section in the in-game settings.
Step 9: Enable the controller.
Step 10: Type "exec controller.360.cfg" in the console.