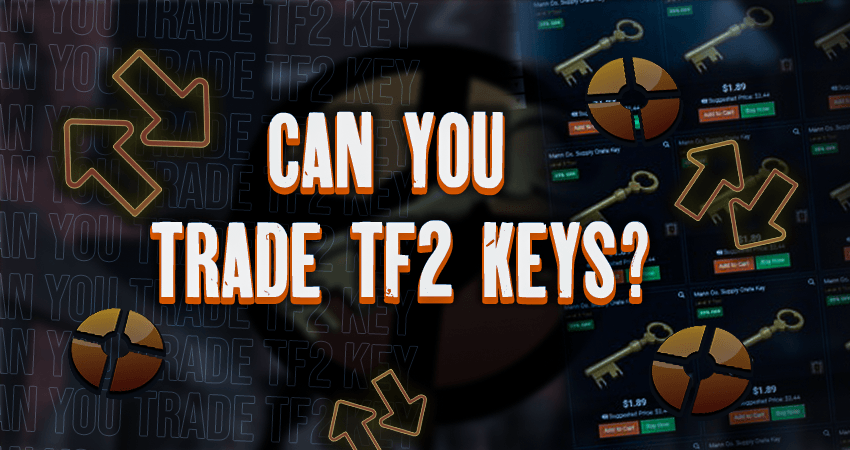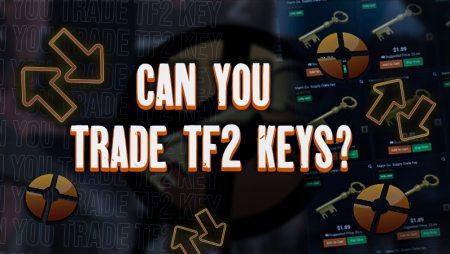 TF2 keys are one of the most important items that anyone must have if they are looking to get into the world of TF2 trading. It is simply because it is a kind of a currency for TF2 trading. However, there has been some confusion about whether they are tradable. Here is a complete explanation of TF2 key trading.
Are TF2 Keys Tradable?
Yes! TF2 keys are one hundred percent tradable. The worrying actually arises from the updates that Valve has made to other games over the years. The game we are talking about is CSGO, and Valve has made some major changes to how the keys for CSGO work. Because of a major update, any keys that are bought after the update are no longer tradable.
However, you do not have to worry about not being able to trade your TF2 keys after you have just bought them from the in-game store. The TF2 keys that you either buy from the Mann Co Store or the Steam community market are completely tradable. Even the keys that you purchase from other third-party marketplaces are also tradable.
Why Do People Trade With TF2 Keys?
When it comes to regular traders for TF2 items, or for any video game's in-game items for that matter, they need a stable economy. By stable, we mean that there is little to no fluctuation in prices and everyone gets the right value for the in-game items that they own.
TF2 keys are preferred by regular traders because they exhibit all the qualities of a perfect currency. The price for them is relatively stable, and people can use them to trade in for something that they want. This is also beneficial for people that are not regular traders as they get a fair value of all the items that they own.
Where Can I get TF2 Keys?
There are many places where you can buy TF2 keys. But three places are the most common. The first place is the in-game Mann Co store. Secondly, you can also buy some TF2 keys from the Steam community market. And lastly, you can buy TF2 keys from third-party marketplaces.
While beginner TF2 players will generally go to the Mann Co store for getting some keys, veteran players prefer to buy their keys from either the Steam community market or third-party platforms. The simple reason for this is that they can get some competitive prices at these places.
If you don't want to spend cash for TF2 keys, you can also get them from free TF2 key websites. However, there is no such thing as a free TF2 key. Even the websites that we are talking about will require you to complete some tasks in return for some TF2 keys.
Will TF2 Keys Remain Tradable?
When it comes to what Valve is planning for the TF2 keys, there is nothing we can conclude for certain. It is because there have been no updates about this matter from Valve. All that is confirmed for now is that TF2 keys are tradable right now.
There is no saying what Valve has in store for us. CSGO keys became un-tradable because of scams and other security reasons. TF2 traders are concerned about whether TF2 keys will remain tradable or not. No one knows for sure how long TF2 keys will remain tradable. However, it seems more likely that there will be no changes any time soon. We will be on the lookout if Valve decides to make any changes.