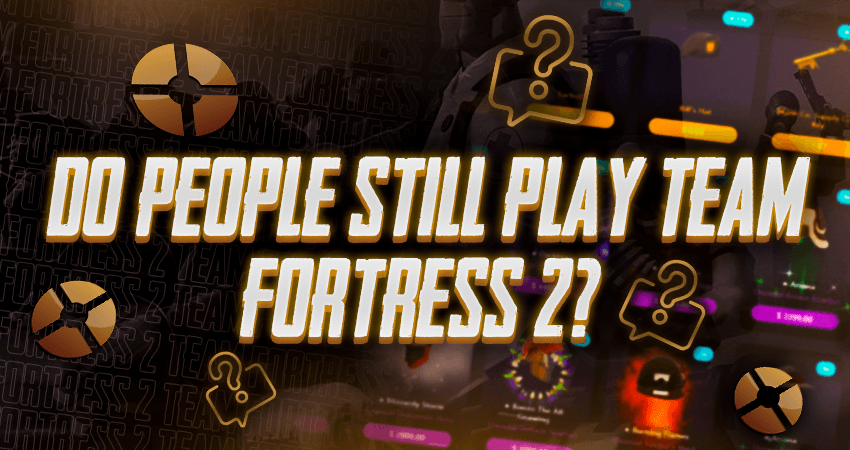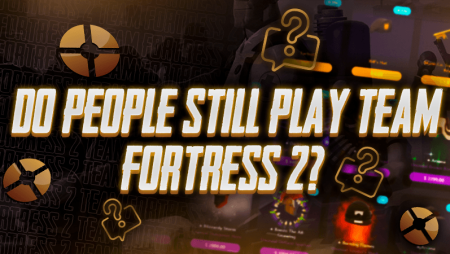 It has been over a decade since the launch of Team Fortress 2. With the rise of newer games, one may wonder if people still play Team Fortress 2. In this article, we will explore the current status of Team Fortress 2 and try to answer whether people still play it.
Is Team Fortress 2 Still Popular?
The short answer is yes! People still play Team Fortress 2. At any time of the day that you pick, you can expect to see tens of thousands of players playing Team Fortress 2. According to the Steam charts for Team Fortress 2, the game has an average player count of over 80 thousand. Depending on the time of the day you look, the concurrent player count can reach over a hundred thousand.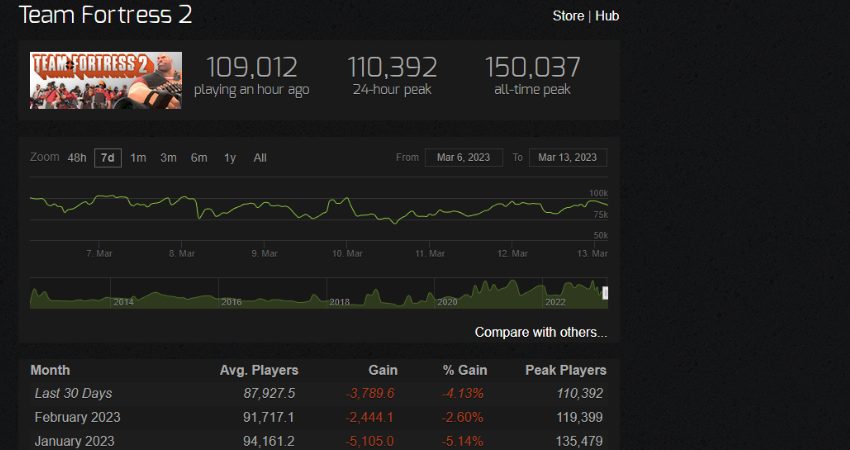 Another surprising fact about Team Fortress 2 is that the game's player base is not dying. According to the steam charts, Team Fortress 2 achieved its max concurrent player count of 150,037 in June 2021. The Steam charts also show that the overall trend of the player count is not dropping. However, Steam charts data for Team Fortress 2 before 2012 is not available. So, another peak may have happened before that.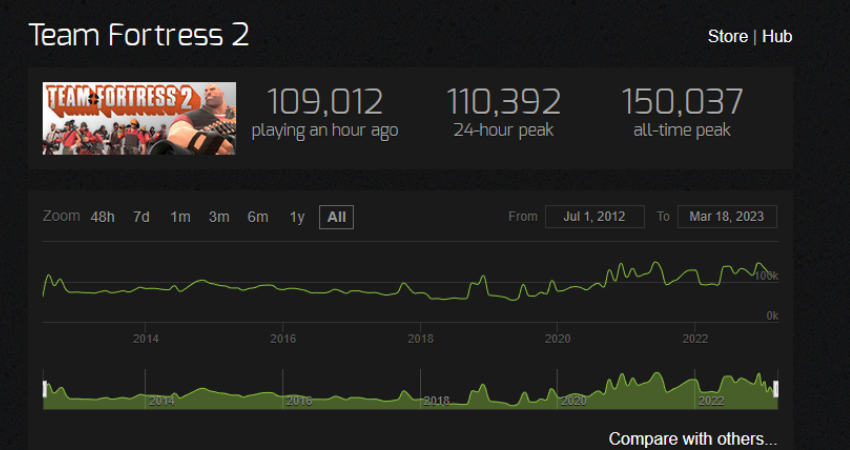 In conclusion, Team Fortress 2 still maintains a dedicated community of players who enjoy the game and play regularly. Despite being launched for over a decade, Team Fortress 2 continues to receive updates and support from its developers. You don't have to worry about not being able to find players to play with.