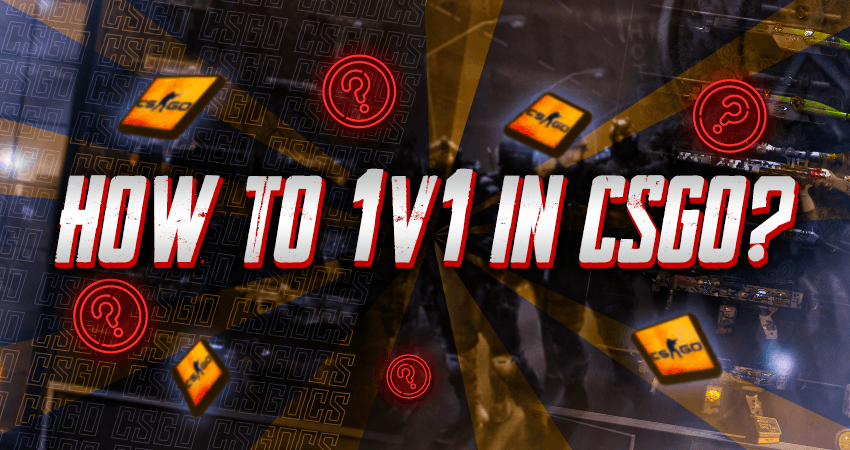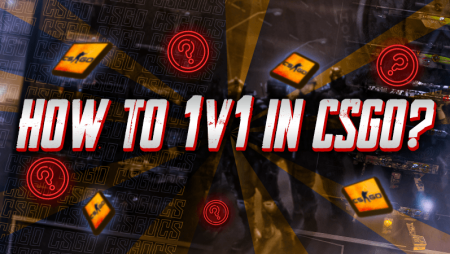 To 1v1 in CSGO, all you have to do is add a 1v1 map in the WorkShop maps section and launch that map. There are tons of 1v1 maps to choose from in the Workshop. You can choose whichever one you like and enjoy a 1v1 with one of your friends or any other player. Here is a step-by-step guide on how to 1v1 in CSGO.
Step 1: Click on the "Play CSGO" button.
Step 2: Press the downward-facing arrow on the "OFFICIAL MATCHMAKING" option.
Step 3: Click on the "Workshop Maps" option, which will bring you to the Workshop Maps section.
Step 4: If you don't see any maps, click on the "Visit Workshop" option which will open a new Steam window.
Step 5: Type 1v1 in the search bar and tons of 1v1 maps will show up.
Step 6: Click on the map that you like.
Step 7: Press the "Subscribe" button. The map should show up in the Workshop Maps section.
Step 8: Once in the Workshop Maps section, invite the person you want to do a 1v1 with.
Step 9: Click on the 1v1 map that you just added.
Step 10: Click on GO.
Step 11: Choose the type of match you want to play
Step 12: Click on "GO" again, which will load up the 1v1 match with you and another person in it.
Step 13: Enjoy your 1v1 match.