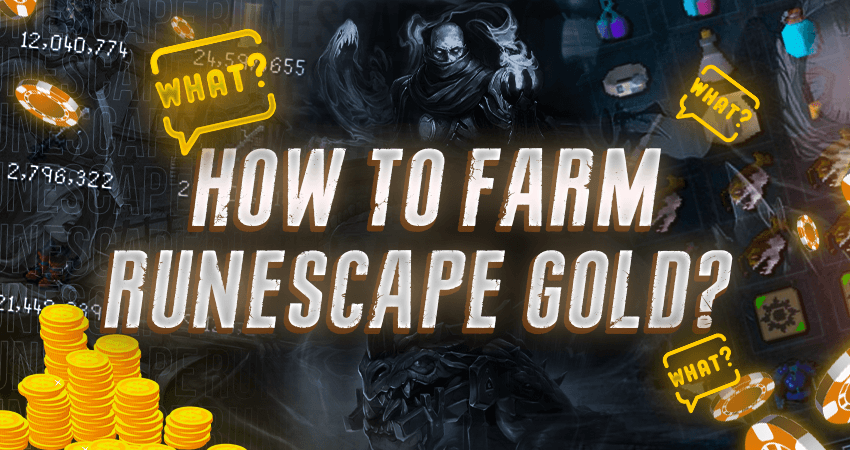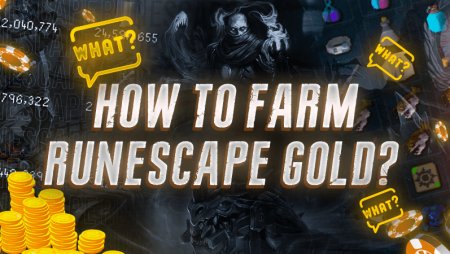 Gold is the primary currency in RuneScape. For this reason, almost everyone is after acquiring tons of RuneScape gold. One of the most popular methods for getting RuneScape gold is farming for it. If you don't know what it is, we are here to help you. Here is our complete guide on how to farm RuneScape gold.
What is Farming in RuneScape?
Before we tell you some of the farming methods for RuneScape gold, you should know what farming actually is in RuneScape. In simple terms, farming is the process of repeatedly completing some low-difficulty tasks to acquire some items in return, which in this case is RuneScape gold. So, all you do is perform an easy task, again and again, that rewards you with gold in return, and you do it as long as it takes for you to get a certain amount of gold or until you get bored.
The Most Popular Farming Methods for RuneScape Gold
Here are some of the most popular farming methods RuneScape players use to acquire gold fast.
Killing Chickens
One of the simplest and easiest methods for farming RuneScape gold is killing chickens. To kill some chickens, you need to go to Fred the Farmer's farm, located north of the Lumbridge Market. When you kill a chicken, three items will drop on the ground. These items include Raw Chicken (Meat), Feathers, and Bones.
As a bonus, you will also see Eggs spawning in the area. The Raw Chicken, Eggs, and Feathers can be banked and sold for gold. If you spend an hour on this farming method, you can expect to acquire around 1.8 million gold.
Picking Bananas
Another method many players use in RuneScape to farm some gold is picking bananas. It is also one of the simplest and easiest methods of farming RuneScape gold, maybe even simpler than killing chickens. However, you will have to get some baskets to collect more bananas.
To start collecting bananas, you need to go to the banana plantation on Musa Point. Go to the banana trees and start filling your baskets with bananas. Each basket will hold five bananas, which is precisely the number of bananas each tree has.
Once you have filled all your baskets with bananas, bank the bananas and then sell them for gold. Expect to acquire about 1.4 million gold in an hour with this method.
Killing Cows
Similar to killing chickens, killing cows is also simple, and you don't have to worry about taking some damage during the process. Each cow will drop Raw Beef, Cowhide, and Bones. Collect the Cowhide and Raw Beef, bank them, and sell them for gold. Killing cows is not as lucrative as the other methods, and you can expect around 1 million gold in an hour using this method, which is only possible if you kill around 540 cows every hour.
Faster Method For Acquiring RuneScape Gold
While you can get millions of gold after several hours of farming, it still requires valuable time that could be spent elsewhere, like playing RuneScape with your friends. If you want to get gold fast, you can always buy it with real cash. Check out our list of the best places to buy RuneScape gold, pick a platform, and buy tons of gold within seconds.
Our Top RuneScape Gold Websites
Conclusion
Farming allows you to get tons of gold by completing some simple tasks. However, it may take several hours for you to get a decent amount of gold. Check out the farming methods listed above and if you don't like farming, simply buy RuneScape gold with real cash.