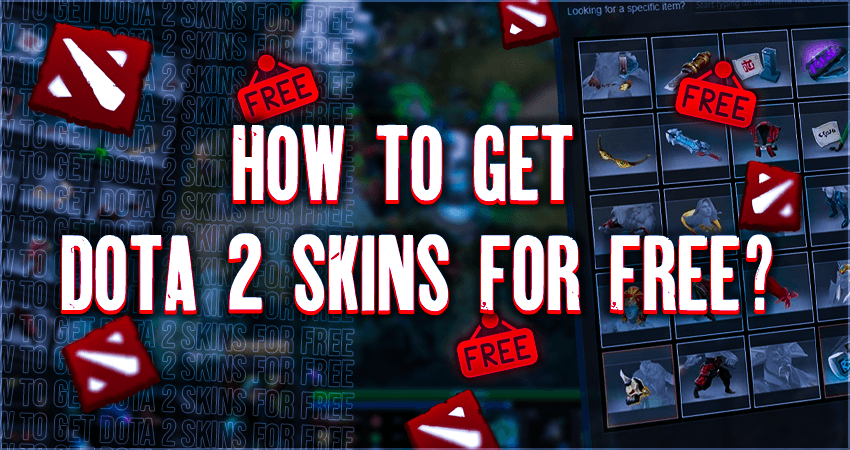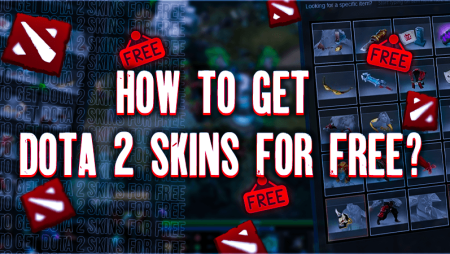 Dota 2 is a super popular game. So are the skins for Dota 2. Millions of players have played Dota 2, and most of them want some Dota 2 skins. However, not everyone likes to spend tons of cash on in-game items. However, you actually don't even have to spend cash for Dota 2 skins. Here are some of the most common ways that you can use to get some Dota 2 skins for free.
Can You Really Get Dota 2 Skins For Free?
While it may sound exciting that you are going to get a Dota 2 skin for free, it is not that simple. Technically, there is no possible way of getting a free Dota 2 skin unless someone gives one to you for free. The free skin methods that we are about to discuss here include some form of input from the player. Meaning that you will have to do something in return for the skin.
Intro Quests
With a new update in 2021, Valve has created a new way for people to earn some free Dota 2 skins. This is a part of the 2021's learning experience update. With this update, players can earn some free  Dota 2 skins just by completing the intro quests. This is great for beginners as they get to learn something along the way.
Item Drops
When it comes to easy and fun ways to earn some free Dota 2 skins, nothing beats free item drops. After every match that you complete, there is a random chance that you may get a Dota 2 skin. The best part is that the result of the match does not affect the chances of you getting a drop in any way.
Twitch Stream Drops
What if we told you that there is a way that you can get a free Dota 2 skin just by watching a stream. You, that's right. To get a free Dota 2 skin from twitch streams, all you have to do is link your steam account with your Twitch account and then start watching a drop-enabled stream with that account. If you do this, there is a chance that you get a free Treasure drop which you can open and get a Dota 2 skin out of it.
Free Skin Websites
With the popularity of Dota 2 skins and tons of people wanting some free Dota 2 skins, there have been tons of online platforms popping on the internet that provide free Dota 2 skins. However, these skins that you get from these platforms are not technically free.
On a free skin platform, you will be given some simple and easy tasks to complete. These tasks can include playing a specific game or staying AFK in one. They may also relate to other things like taking a survey etc. Once you complete the task, you will earn some credits. You will then be able to redeem those credits for a free Dota 2 skin, which you can choose from the collection of skins that the platform has.
It seems that spending money on Dota 2 skins is a thing of the past. However, technically there is no such thing as a free Dota 2 skin. To earn some Dota 2 skins, try out some of the methods that we have listed above and enjoy your new Dota 2 skins. But if you are using a third-party platform, you should make sure that it is one hundred percent legitimate and trustworthy.