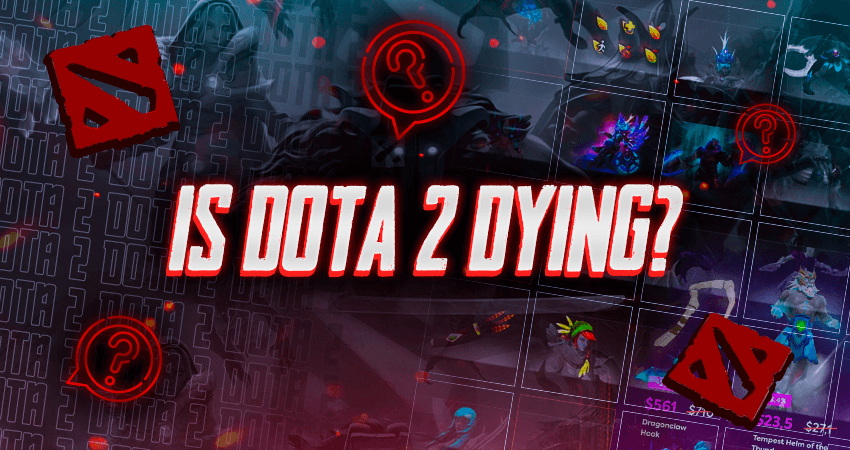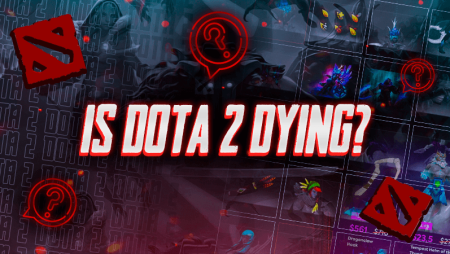 The short answer is no, Dota 2 is not dying. However, things are a bit more complicated as you dive deeper into what dying actually means. It is true that Dota 2 has been losing players since its all-time peak. But it is also true that there is no evidence that would suggest that the game will die any time soon.
Firstly, let's look at some numbers. Dota 2 reached its all-time peak in terms of player count in 2016. According to the Steam charts, the monthly average player count has been steadily declining. However, the decline in the player count is not alarming at all, nor does it suggest that the Dota 2 is dying. The all-time peak for Dota 2 was around 1.3 million players. And currently, the average player count of Dota 2 hovers around half a million players with the recent 24-hour peak reaching over seven hundred thousand players. That is not bad for a game that launched back in 2013.
Reaching half a million players is also not that big of a drop considering it took over 5 years to reach this point. Games like Battlefield and Call of Duty reach way lower average player counts after a few months of launch. Along with that, the eSports scene for Dota 2 is growing at an impressive pace. Every year, the prize pool for Dota 2 professional events gets larger and larger. All in all, Dota 2 is nowhere near dying and will not die any time soon.