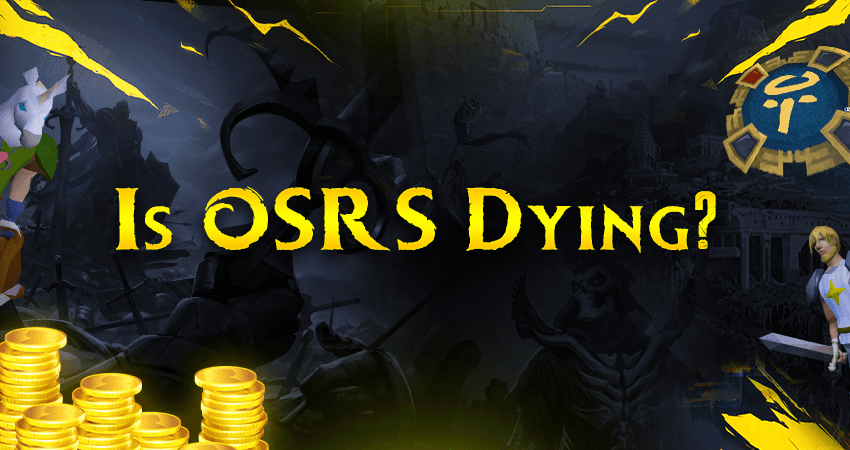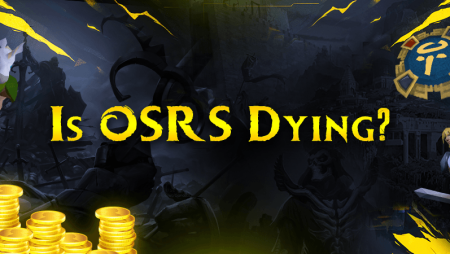 Gamers that are about to get into a game that has been launched for several years usually have one main question, is the game dying? Since Old School RuneScape, or OSRS, launched quite a long time ago, people have had that same question for OSRS as well. Here is our take on whether OSRS is dying.
OSRS launched way back on the 22nd of February, 2013, which means that it has been over nine years since its launch. When games get so old, they are usually at the end of their life cycle and are about to die.
If we take a look at the player count numbers for OSRS, it is clear that the number of OSRS players remained around 2 million from late 2019 to late 2021. However, that number has now dropped to around 1 million. Both these things may lead gamers to believe that OSRS is dying.
However, the reality is completely opposite. While the game is super old, nine years is not a lot of time for MMORPG games. Games like Call of Duty might die out in this much time but not OSRS.
Also, while the player count numbers have dropped, the drop was not at all alarming. The player counts gradually dropped from 2 million to 1 million, which is completely normal. Not only that but having around 1 million players is not an easy task, even for Triple-A titles. From all of this, we can conclude that OSRS is not dying.