In writing this ArcusGold review, the consensus across the board is that this is a site that will work for some but not for others. There were some past issues with scamming to bear in mind, but the site does seem to be working towards a more above the board method of operation.

This ArcusGold review was updated in 2023.



About ArcusGold
ArcusGold first found their footing as a small one-person RS Gold shop on several forums back in 2011. After buying and selling, they took to the web. Since then, the site has had its fair share of ups and downs.  Below, I'll dive right into the ArcusGold review to break down the good and bad.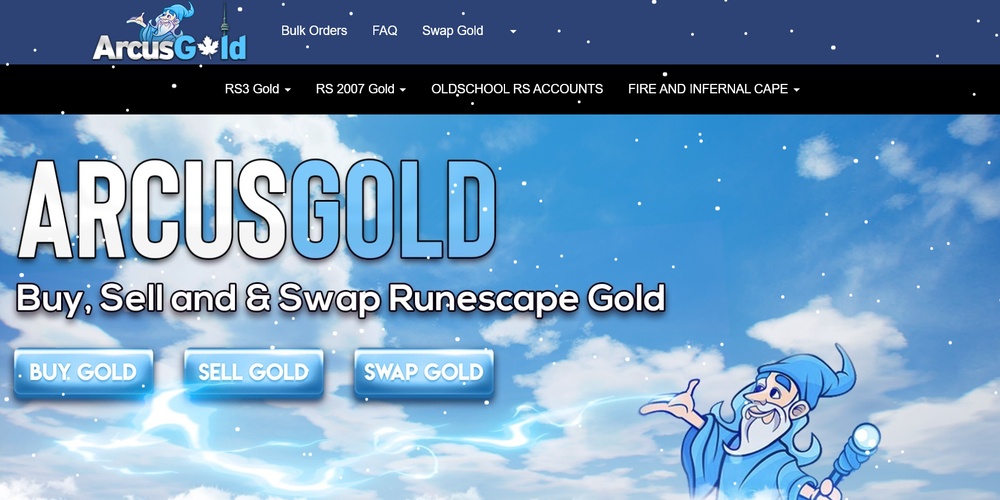 Our ArcusGold Review
Before I can dive headfirst into the service itself, I want to take a moment to touch on ArcusGold and its overall reputation online. With a less than stellar TrustPilot rating and fewer than average positive reviews, this is a site that has been accused of scamming in the past. They also note on their site that they do have the right to terminate your account when purchasing OSRS or RS3 gold. This is just something to keep in mind. Other users enjoyed a pretty standard experience and noted that they did not have issues using the gold in their accounts in-game.
With that said, their gold is competitively priced. I tested the service and found that it wasn't quite as easy as it is on similar gold buying sites, specifically because you'll need to initiate a live chat session to check out. This is fine, but it is more time consuming than just entering your information and hitting "buy." There were plenty of secure payment methods to choose from and delivery was promised in under 10 minutes. If you're looking for instant delivery or a fast checkout process, there may be better options. In terms of customer service, their live chat agents are available 24/7, but the degree of help you get will depend on the agent.
In my opinion, there may be better gold buying sites to choose from than ArcusGold, especially if you just want some standard OSRS or RS3 gold for a fair price.
Despite some relatively positive reviews and zero-player bans from their gold, ArcusGold is a site that has had some serious ups and downs, including 2019 shut down due to accusations of scamming.
Better choose alternative RuneScape gold sellers from the list bellow.
ArcusGold Alternatives
Frequently Asked Questions
✔️What is ArcusGold?
ArcusGold is a dedicated site for buying, selling, and swapping both OSRS and RS3 gold at a competitive price for use in-game for weapons, etc.
✔️Is ArcusGold Legit?
ArcusGold is a real site with some positive reviews. A few users thoroughly enjoyed their transactions. Others felt as if they were scammed or that accounts were terminated unfairly.
✔️Is ArcusGold Trustworthy?
In terms of trustworthiness, ArcusGold may not make the grade. Some users enjoyed the site, while many reviewers cited being scammed out of cash.
✔️Did Anyone at ArcusGold Get Scammed?
Yes, there have been reports of users being scammed at ArcusGold, specifically when selling or swapping gold. The site was even shut down for a period of time.