If you're looking for fair priced gold, you can give AribaGold a shot! This is a well-established marketplace that follows through with their promises of an instantaneous and secure transaction.
Pros
Their prices are the best in town, and the best part is that they even match and adjust the price if you find something better elsewhere.
Deliveries are guaranteed to be within 5 minutes so you can complete your transactions and get your gold quickly.
24/7 live chat customer support
Cons
Their reviews aren't listed on the site itself, but instead just posted links to external sites that provide them like Facebook.
The best rewards on their loyalty programs all require extremely high payments that most users probably won't need to utilize if they just want some gold.
About AribaGold
Have you ever wanted to be a top RuneScape player, without having to dedicate hours upon hours of your free time just the amount of gold needed to get the good items? Don't worry, because our AribaGold review is here to show you that your struggles are over because all the gold you could possibly need will be at your fingertips easily.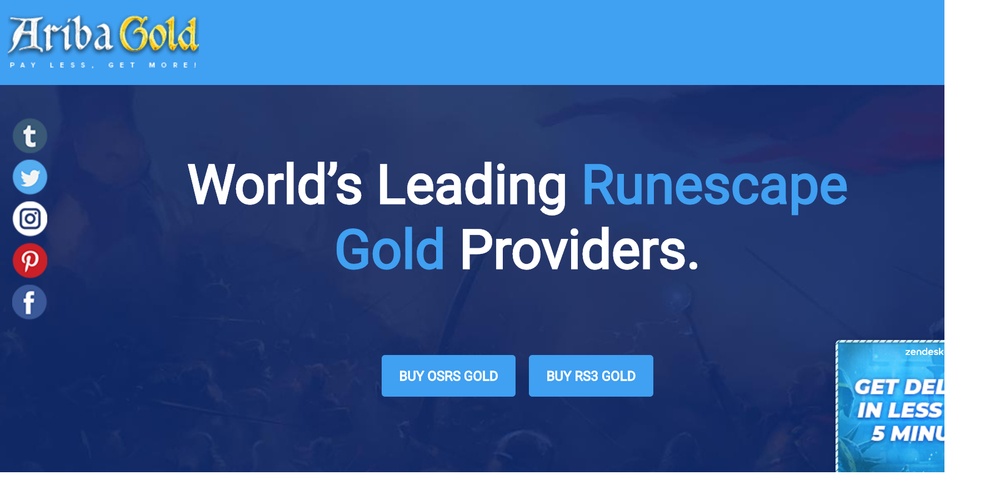 Let's review highlights of AribaGold service. They offer a ton of payment options including cryptocurrencies and prices are quite competitive.
OSRS gold for $0.48/M

RS3 gold for $0.09/M

You can enter a custom amount to get your exact fill.

Many 5 star reviews from platforms such as Facebook, Google, and Trustpilot.

Aside from just gold, Ariba offers questing, power leveling, or renting maxed out characters

Secure payments by credit/debit card, PayPal, Ideal, crypto, Sofort, Skrill, G2A Pay, Bitcoin, Bitcoin Cash
Our AribaGold Review
RuneScape is a fun game, but the gold requirements to buy great items are so high, it can turn quite a few people off. However, there's nothing quite like the fun you can have when there's enough gold in your bank. That's why a better solution was needed, and why you might want to look here for it. You can buy as much as your heart desires, and you can use it instantly without the risk of getting banned. You just get the gold you want and you play the way you want to play without the endless grinding that RuneScape would normally require. In our opinion, getting gold like this is the best way to play the game and it couldn't be easier if it tried, so we think you'll agree with our AribaGold review when you try it out for yourself.
AribaGold Alternatives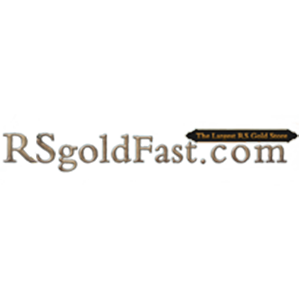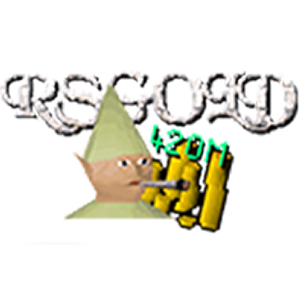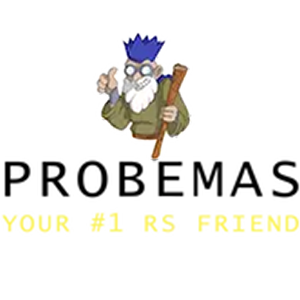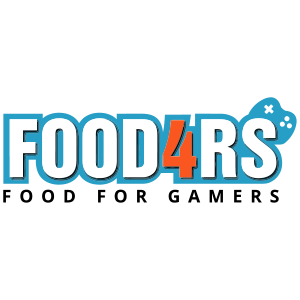 Frequently Asked Questions
✔️What is AribaGold ?
This is a reputable site where you can directly buy RuneScape gold without having to spend hours in game trying to get it for yourself.
✔️Is AribaGold Legit?
All the positive reviews and plethora of secure payment options indicate that this a legit service that you can use safely.
✔️Is AribaGold Trustworthy?
AribaGold has went out of its way to prove that they are trustworthy by providing customers with fast and dependable services every time they want their gold.
✔️Did Anyone at AribaGold Get Scammed?
There's no scamming or shady business going on at AribaGold because everything is well detailed so you know exactly what to do at all times.