So you just heard that the CSGOFreeSkins.EU platform gives out free skins, and you are now wondering if you should try it out. Well, there is no such thing as a free lunch. The same is true with CSGOFreeSkins.EU. It is essentially a scam survey site. Continue reading to learn more.

This CSGOFreeSkins.EU review was updated in 2023.



About CSGOFreeSkins.EU
CSGOFreeSkins.EU is an online free-skins platform that claims to give away free CSGO skins after users complete some surveys. There are also tons of cases that you can open for free. However, you don't receive any free skins by completing a survey or by opening a free case.
Our CSGOFreeSkins.EU Review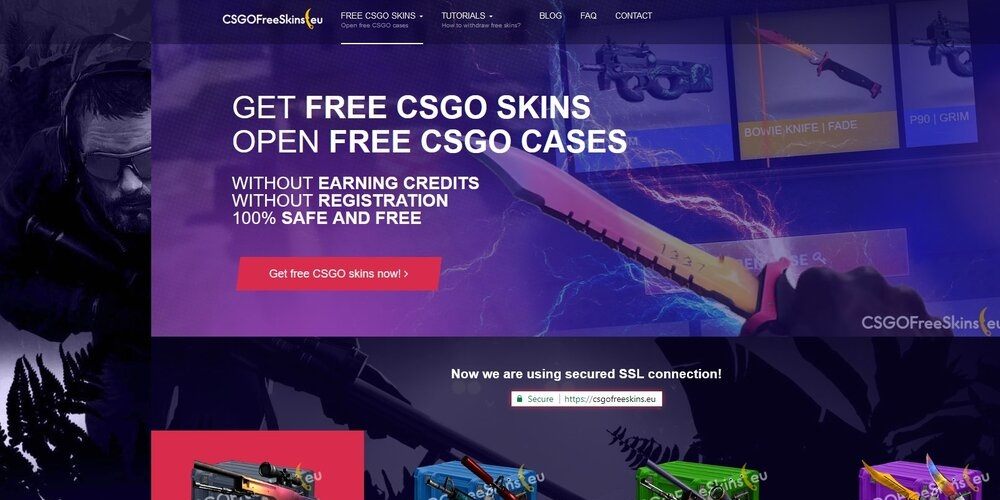 The CSGOFreeSkins.EU is advertised as a free CSGO skins platform where people can get some free CSGO skins either by opening some free CSGO cases or by completing some surveys. However, this is not how the platform operates. We tried out the CSGOFreeSkins.EU platform for ourselves and received nothing in return after completing several surveys and opening several free cases. When we review any online platform, we put immense focus on how trustworthy it is and how legitimate it is. There is absolutely no tolerance for scams. Unfortunately, the CSGOFreeSkins.EU platform does not meet any of the standards that we have set.
Because the site does not deliver on its promises, which is giving away free cases, it is both untrustworthy and non-legitimate. However, this isn't something unique to our experience with the platform. We have found a ton of bad reviews for the platform. Most of the reviews state that the website is a scam. Just like our experience, other people that used the platform did not get anything in return. As far as our CSGOFreeSkins.EU review is concerned, it is one hundred percent a scam, and we do not recommend anyone that they use it or enter any sensitive information.
Better choose alternative sites from the list bellow.
CSGOFreeSkins.EU Alternatives
Frequently Asked Questions
✔️What is CSGOFreeSkins.EU ?
CSGOFreeSkins.EU is a scam survey site that promises free skins to its users after they complete surveys. However, they don't give anything in return.
✔️Is CSGOFreeSkins.EU Legit?
CSGOFreeSkins.EU has failed to deliver anything that it promised, even completing several surveys. It is clear that the CSGOFreeSkins.EU platform is not legit at all.
✔️Is CSGOFreeSkins.EU Trustworthy?
CSGOFreeSkins.EU has a poor 1.8-star rating on Trustpilot, and it has deceived several users into completing surveys with zero rewards given out. It is certainly not a trustworthy platform.
✔️Did Anyone at CSGOFreeSkins.EU Get Scammed?
There are multiple scam accusations against the CSGOFreeSkins.EU platform. We have checked most of those scam accusations and found them to be legitimate.