If you're looking for competitively priced RuneScape gold, from a trusted website, read this RSGoldPot review first!
Pros
Their customer service is top notch, and if you're not satisfied for any reason, you can even get your full money back.
Service time is extremely fast, you'll be able to get your gold within 15 minutes max from the time of payment.
Cons
There aren't any options for items besides gold. If you want loot you'll have to buy gold and get it yourself.
Since they're a newer site, they don't have as many extra features like loyalty programs or leveling services.
About RSGoldPot
Go for the gold like never before with RSGoldPot, an online store dedicated to buying RuneScape Gold! Now you won't have to spend hours aimlessly farming to get minuscule amounts. All the gold you'll ever need will be at your disposal instantly, and all you need to do is check out this RSGoldPot review to learn how.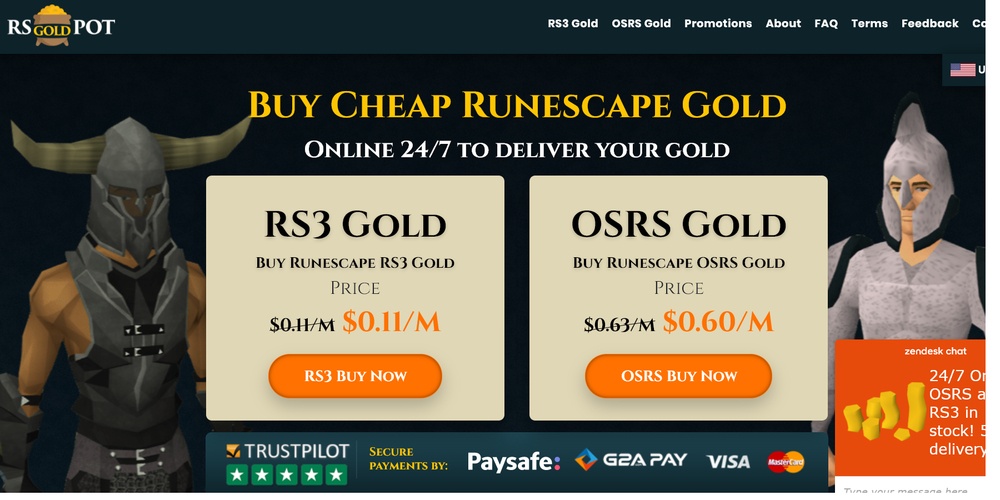 Let's take a deeper look at highlights of RSGoldPot service:
OSRS gold for $0.63/M

RS3 gold for $0.12/M

Allows you to enter the exact custom amount you require.  

Over 4000 reviews on this site

Efficient service and 100% dedicated to selling gold

Secure payments by Paysafe, G2A Pay, Zen, VISA and MasterCard
Our RSGoldPot Review
Have you ever gazed at those expensive RuneScape items and shuddered to think how long it would take to buy them normally? Do you have better things to do with your time than grind all day? With RSGoldPot, you can get these items without the huge time commitments. Buy as much gold as you need instantly and you'll never have to worry about excessive farming again. This site is a reputable seller that never engages in shady dealings, the customers protection and satisfaction is their top priority. They're honest about what they do and every step of the process is laid out and well detailed. In our opinion, we loved how simple and intuitive this service was to use. In terms of our RSGoldPot review, we think players will find a good value here.
RSGoldPot Alternatives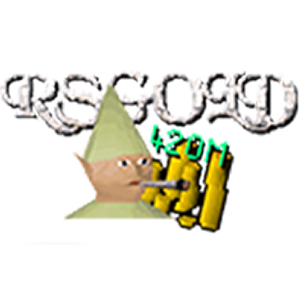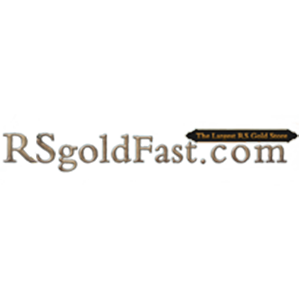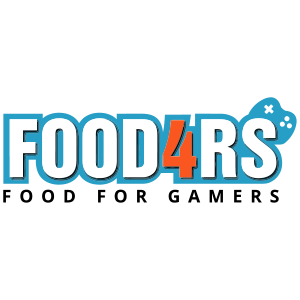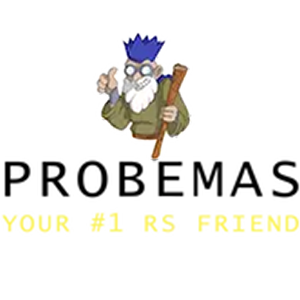 Frequently Asked Questions
✔️What is RSGoldPot?
RSGoldPot is one of the best RuneScape Gold stores out there featuring fast service and fair competitive pricing for every ounce of gold you want.
✔️Is RSGoldPot Legit?
Despite being so new, they've proven to be legit by making sure that their services do exactly what they advertise and exceed customer expectations.
✔️Is RSGoldPot Trustworthy?
This site is extremely trustworthy because they go above and beyond to make sure customers are secure and satisfied when they purchase. They even feature money back guarantees.
✔️Did Anyone at RSGoldPot Get Scammed?
No one has gotten scammed on this site because they believe in a fair RuneScape experience for all users and don't engage in dishonest practices.