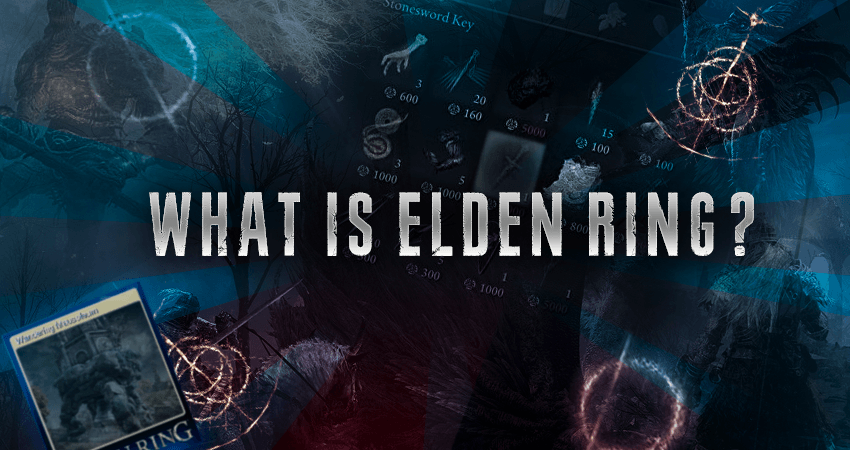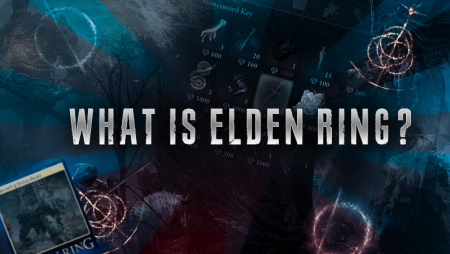 Arguably, Elden Ring was one of the most anticipated game launches this year for action role-playing games. At launch, the game practically blew up in popularity. The main reason why Elden Ring was soo well received was that Elden Ring managed to meet all expectations.
Elden Ring has a great story, very few to no bugs, and a massive magical world to explore. If you want to learn more about Elden Ring, we are here to help you with precisely that. Here is all you need to know about Elden Ring.
Who Made Elden Ring?
As mentioned above, Elden Ring has an impressive storyline with an awe-inspiring open world to explore. It was the result of the combined effort of some of the most talented individuals in the video game industry.
The most notable names that worked on Elden Ring include Hidetaka Miyazaki, Yui Tanimura, Yuzo Kojima, Takeshi Suzuki, Yuki Kido, George R. R. Martin, Tsukasa Saitoh, Shoi MiyazawaTai Tomisawa, Yuka Kitamura, and Yoshimi Kudo.
Including all the people mentioned above, Elden Ring was developed by FromSoftware, one of the most highly regarded development studios. Elden Ring was published by Bandai Namco Entertainment, also a popular name in the video game industry.
When Did Elden Ring Come Out?
The development of Elden Ring started in the first quarter of 2017. However, the game was not revealed to the public until about two years later. Elden Ring was officially announced all the way back in the summer of 2019 at the popular video game conference, E3.
Since the time of the game's announcement, fans did not get any other info about the game until June 2021, when they got another trailer for the game. The game was all set to launch on the 21st of January, 2022. However, after a slight delay, Elden Ring finally launched on the 25th of February, 2022.
Elden Ring Gameplay Explained
The game takes place in The "Lands Between," which was ruled by Mariko, an immortal Queen. She was also the keeper of the Elden Ring. At that time, the Golden Order exiled many people from the Elden Ring's world, known as the Tarnished. The character we play in Elden Ring is also one of the Tarnished.
The Elden Ring got shattered, leaving her demigod children to fight over all the shattered pieces of the Elden Ring. This event is known as the Shattering. The Golden Order also fell soon. Fueled by the anger of exile, the main character returns to the Lands Between to find and capture all the Elden Ring shards and become the Elden Lord. As the game starts, we get to select a character class, which determines our starting equipment and abilities.
The core gameplay of Elden Ring focuses a lot on exploration, which is why the world of Elden Ring is massive, with tons of unique places to explore. The Lands Between has six main areas filled with many hidden secrets players can explore. As players explore the world of Elden Ring, they will come across several NPCs and creatures, with some necessary for certain parts of the story and some acting as bosses for certain portions of the world.
The gameplay of Elden Ring also focuses a lot on combat, with an in-depth crafting and weapon system, which is why a ton of NCPs and creatures you interact with are hostile towards you. You can get stronger and improve other skills by spending runes they have acquired on their journey. Players can also craft items that help them in their journey using crafting materials and crafting recipes. These recipes are scattered throughout the world of Elden Ring.
Elden Ring Economy Explained
Elden Ring has a vast economy with tons of in-game items you can buy. The Economy of Elden Ring revolves mainly around Runes. Runes are the primary in-game currency for Elden Ring. There are tons of things you can do with Runes in Elden Ring. Firstly, you need Runes to improve your stats. To do that, you will have to go to one of the Sites of Grace and then use the Runes to level up any of the stats you like. Runes in Elden Ring can also be used to improve weapons and armor and buy other in-game items.
You might be wondering where you can get Runes in Elden Ring. Well, fortunately for you, there are many ways for that. The most common way is farming for Runes, which requires you to simply play the game and complete certain objectives. However, you can also buy Runes with real cash at online marketplaces. If you want to buy some Runes, you can check out our list of the best places to buy Elden Ring Runes, where we have carefully picked some of the best online marketplaces that sell Runes for cash.
What's The Point of Elden Ring?
The main point of Elden Ring is to collect all the Elden Ring shards, so we can become the Elden Lorde. Why is that the case? Well, before our journey takes place in Elden Ring, we were exiled from Elden Ring's world by a group known as the Golden Order. Now, the Golden Order is no more. Our character is fueled by the anger of exile and redemption and starts his journey back into Elden Ring's world. Along the way, we will find new places to explore and demigods that we will have to battle.
Is Elden Ring Hard to Play?
The short answer to this is yes. Elden Ring is tough to play. The game is not forgiving. It will test your skill in almost all portions of your journey. Even players that have experience in similar games like Dark Soules will have trouble dealing with certain situations.
If you are a beginner in Elden Ring and have never experienced a game similar to this one, you will immediately notice how hard the game is. You can expect several tries before you can even manage to defeat the first boss you come across in Elden Ring.
How to Get Better at Elden Ring?
As mentioned above, Elden Ring is not an easy game, especially if you have never played a game like this. If you are playing an action role-playing game like this one for the first time, you are in for a tough battle. However, this does not mean that you can't get better at it or make things a lot easier for you.
One of the best ways that you can make Elden Ring a lot easier for you is by leveling up. Instead of diving head first into your battle with the first boss thirty minutes after starting the game, take a different path and explore the world a little. This will not only help you level up before your first encounter with a boss, but you will get a decent command over all the movement and combat mechanics of the game.
Another great way to make the game easier is getting the best equipment, which includes weapons and armor. Or instead, improving the equipment you have.  While all that is helpful, nothing beats practice. If you truly want to get better at the game, you will need to practice. After a couple of sessions, you will start to see noticeable improvement.
How Many People Play Elden Ring NOW?
Elden Ring is a super popular game. If we look at the current Steam Charts, you can expect to see anywhere from 15,000 concurrent players up to 35,000 concurrent players depending on the time of day. However, these are just the PC numbers. The game is also available on the PlayStation consoles and the Xbox consoles. If we combine the player count numbers for all platforms, you can expect to see around 65,000 players playing the game at a given time. That's a lot considering most Tripple A titles don't achieve these numbers several months post-launch.
Why is Elden Ring so Popular?
While it may seem like a surprise to you, one of the main reasons why people love Elden Ring so much is because it is soo hard to play. You might be thinking that a game that is such hard to play would be frustrating. However, people love a challenge, and Elden Ring is one of the few games that delivers that. The feeling you get when you finally defeat that boss you have been struggling with for several hours is like nothing else.
However, the level of difficulty was available in games like Dark Soules as well. However, they did not receive the same level of popularity as Elden Ring. This brings us to the second main reason why Elden Ring is soo popular.
The thing is, Elden Ring is much more accessible to the average gamer. On the other hand, other games like Dark Soules only attracted action role-playing game fans. Elden Ring has managed to attract players that have never played a game like this simply because of how accessible it is. Getting into Elden Ring doesn't feel daunting, and anyone can hop on and start playing it without being clueless about what they need to do in the game.
Is Elden Ring Dying?
Elden Ring launched with a blast, reaching nearly one million concurrent players one month after its launch. For the month of March 2022, the average player count for Elden Ring on Steam was around half a million players. Attracting half a million concurrent players one month after launch is a big win for any game. However, if we look at the concurrent player count numbers for Elden Ring these days, it is anywhere from 25,000 to 35,000. This is one of the main reasons why a lot of people think that Elden Ring is now dying. However, this does not paint the complete picture.
The concurrent player count for Elden Ring started to drop two months after its launch. It was in May of 2022 that the average concurrent player count dropped to 90,000. However, this is to be expected from almost all games. Video games usually get massive player count numbers at or right after launch because of all the hype surrounding them. What Elden Ring has managed to do is get to a stable concurrent player count of around 30,000 players, which is a decent number. So, we can conclude that Elden Ring is not dying.
Conclusion
Elden Ring was probably one of the most awaited video game launches this year. The game got well received at the time of its launch and is still very popular. Tens of thousands of players play Elden Ring every day.
If you have not yet played Elden Ring, you missing out on all the fun that all of those players are having. While it will mostly depend on your personal preference, Elden Ring is a great game, with tons of gameplay elements ready for you to explore. You should try it out now. Who knows, it might just become your new favorite game.