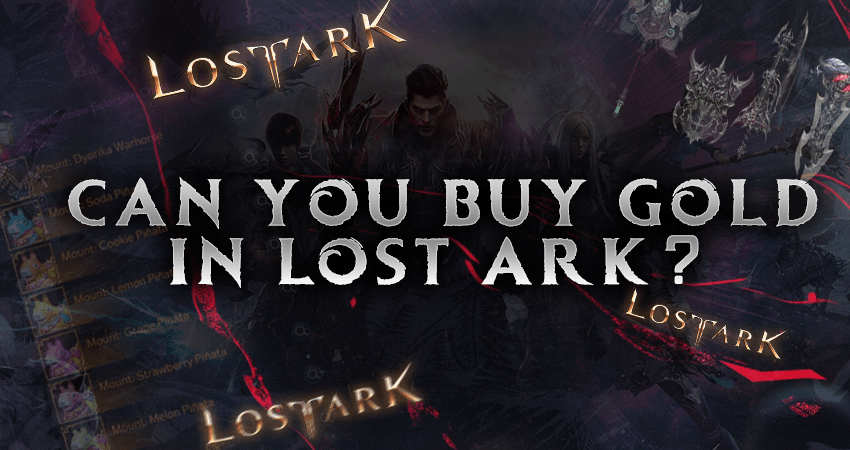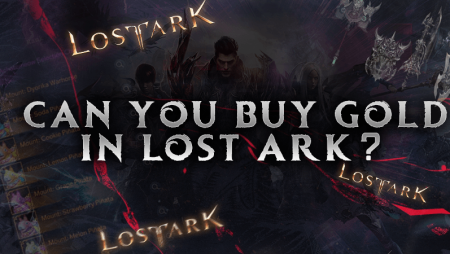 Yes, you can buy gold in Lost Ark. There are several ways you can do that. There are also huge time-saving benefits of buying gold.
If you are wondering if and how you can buy gold in Lost Ark, then you are at the right place. Here we will be exploring precisely that topic.
Why Do People Buy Gold In Lost Ark?
Gold is the primary currency in Lost Ark, so if you want to buy some of the best items, it will require gold.
One of the most common ways people get gold in Lost Ark is by a process called farming. However, it is a time-consuming process. You can easily spend several hours on it.
The time-consuming aspect is probably the main reason that a lot of people shift from farming gold to simply buying it with real cash.
Buying Lost Ark gold with real cash is fast and easy. The best part is that there are a lot of places you can buy Lost Ark gold from.
How Can You Buy Gold In Lost Ark?
Buying Lost Ark gold is a simple process. The first step is to choose a platform. After that, you will need to transfer real cash to a person or platform that has Lost Ark gold.
Once the payment is done, the one who has received the payment will transfer you the gold within the game. Here are all of the popular places where you can buy Lost Ark gold from.
Marketplaces & Retailers
One of the best places to buy Lost Ark gold is from online marketplaces or retailers. Marketplaces usually just act as a middle man to connect you to other players that want to sell their gold.
On the other hand, retailers are online platforms that sell gold themselves and own a large chunk of Lost Ark gold. However, a lot of times, marketplaces also own some gold and offer to sell them to you.
The reason that using either marketplaces or retailers is one of the best ways to buy Lost Ark gold is simply because of the safety aspect. Reputable platforms offer reliable service, and they also make sure that you receive the gold that you paid for.
However, there are some issues with this method too.  There are a ton of scam sites out there that you have to be aware of. If you end up at a scam site, you might get scammed and lose some of your hard-earned money.
Reddit Communities & Facebook Groups
The other most common places where you can buy gold for Lost Ark include Facebook groups and Reddit communities. There are tons of Facebook groups and Reddit communities out there for Lost Ark trading for both in-game items and currency.
At these places, you can find people that are willing to sell you some of their gold for some cash. However, the big problem with this is that there is little to no regulation in these places.
The most that Facebook group admins or Reddit communities can do with someone that has scammed you is kick them out of the community, but that won't bring your money back.
Conclusion
In short, if you are tired of spending hours and hours farming for gold and are wondering if you can simply buy some gold with real cash or not, then the answer is yes, you can buy gold for Lost Ark.