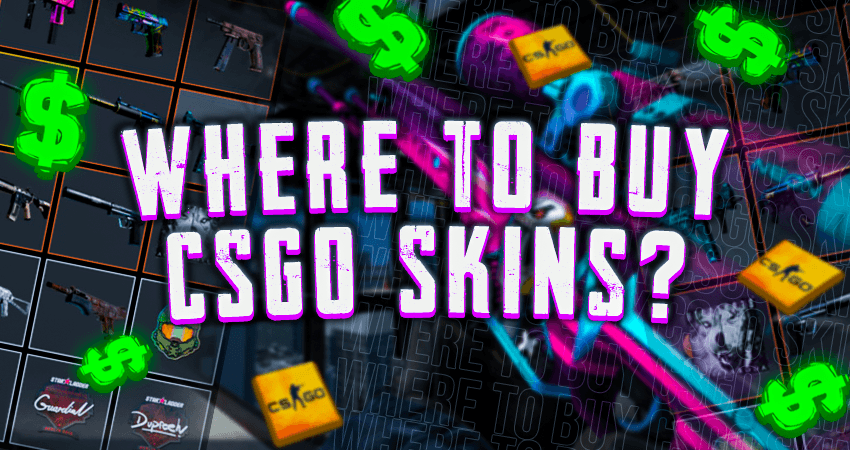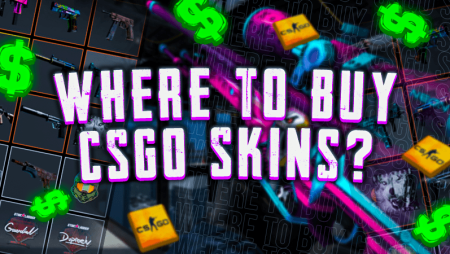 CSGO in-game cosmetic items are super popular. This is simply because, for one, the game itself is one of the most popular FPS games out there, and secondly, the skins are designed to be super attractive. All these factors have created a massive demand for CSGO skins.
When it comes to getting some CSGO skins, in-game cases are the first place where people go towards. However, not everyone likes this method. People don't like it because there is no guarantee of what skin you are going to end up with. Not everyone likes to have a whole collection of basic skins just so they have a chance to acquire the skin that they want.
To avoid all the problems with CSGO cases, people generally tend to prefer straight-up buying the skins that they want. With this method, they know what they are paying for and get exactly that. Here we will discuss everything there is to know about where to buy CSGO skins.
Steam Community Market
First up is the Steam Community Market. It is basically an online marketplace for in-game items. Tons of in-game items are listed for sale, including CSGO skins, on the Steam Community Market. All these items are listed and owned by other players.
To buy a skin all you have to do is choose a CSGO skin that you like, and if you are fine with the price then you can buy it directly with your Steam Wallet Funds. The best thing about the Steam Community Market is that it is incredibly secure.
Reddit Communities
Reddit has one of the largest online CSGO communities. The Reddit community is generally dedicated to discussions on different topics related to CSGO or finding out answers to questions or issues relating to CSGO. However, you can easily find potential sellers or buyers in these Reddit Communities. There are even some Reddit forums that are made exclusively for steam trading.
While it is true that you can find tons of great deals on these Reddit communities, but that is not always the case. Sometimes you may even end up paying more for skin than its actual value. However, the biggest drawback of using Reddit communities for buying CSGO skins is that there is little to no security. You and only you will be responsible for what you buy or if you get scammed.
Facebook Groups
Reddit is not the most popular community discussion platform everywhere in the world. Tons of people in different parts of the world still prefer Facebook. You can easily find several Facebook groups that have been formed exclusively for Steam trading.
One great thing about using Facebook groups for buying CSGO skins is that you can sometimes find hidden gems here. However, just like Reddit communities, Facebook groups are risky and may lead to you getting scammed.
Third-Party Online Marketplaces
Third-party online marketplaces are getting increasingly popular day by day. They work in the same way as the traditional Steam Community Market. People who no longer want their CSGO skins, list them for sale and buyers can buy them. These platforms also have some CSGO skins from their own inventory. The benefits of using third-party marketplaces are that there is a wide variety of skins to choose from, a smaller cut compared to Steam, and high security.
There are several places where you can buy CSGO skins from. However, you should always make sure that you are using a safe and secure platform, and check twice before entering any of your personal information.